Secure Mobile Medical Data Collection
Safely collect sensitive medical data online with custom forms that enable HIPAA compliance and automatically encrypt submission, guaranteeing the privacy of your patients' health information. Securely access and manage PHI from any computer or mobile device — so you can safely and easily communicate with patients.
To ensure your PHI stays secure, you'll receive a signed Business Associate Agreement (BAA) that creates binding liability and keeps your business protected.
Securely manage your collected PHI data on the mobile app or on a browser according to your needs.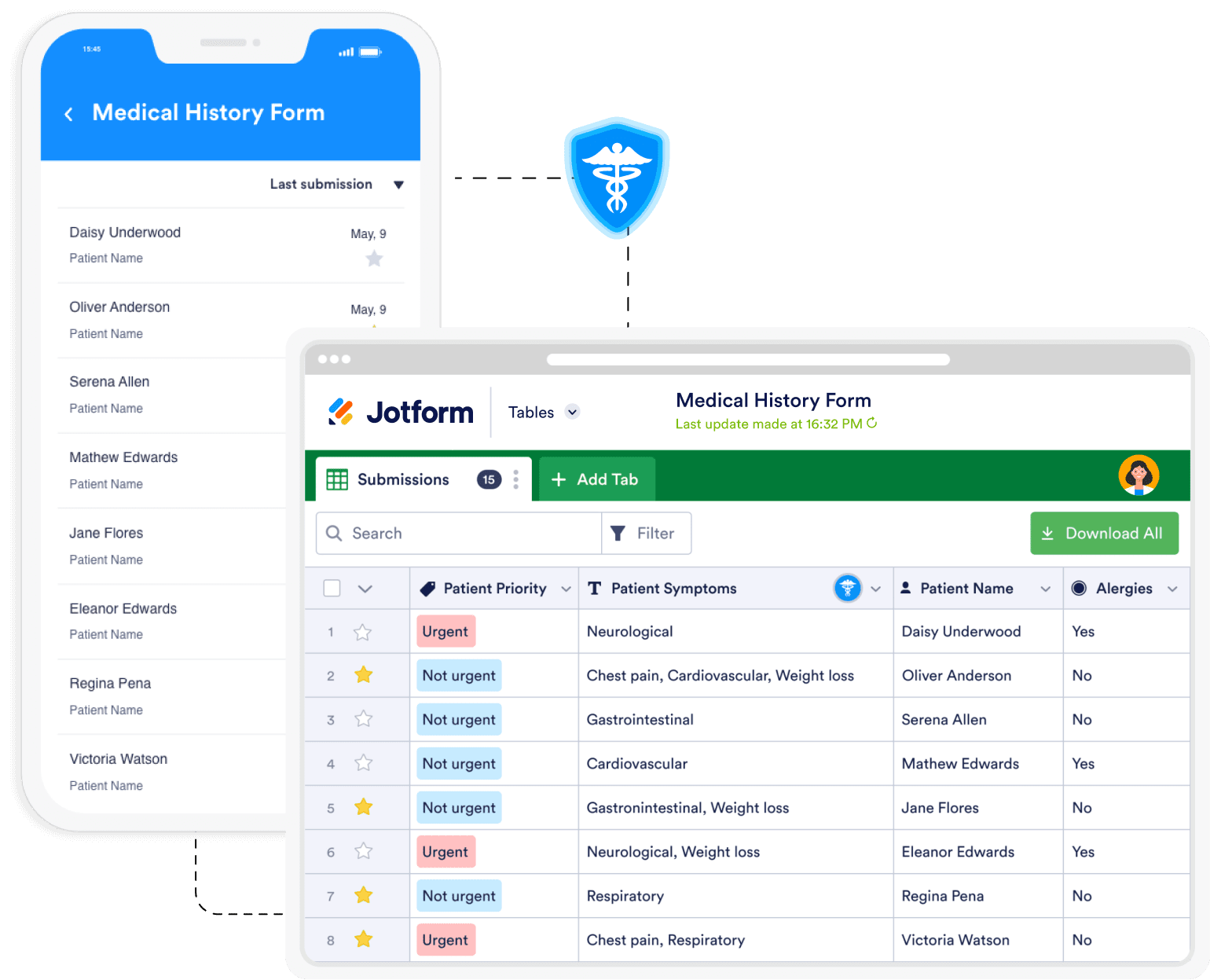 Kiosk Mode
Get multiple form responses in person with kiosk mode. Our HIPAA-friendly forms work great on any desktop or mobile device, so you can receive important medical data anywhere.
Contactless Kiosk
Provide a contactless form-filling experience for your patients with QR codes. Generate a QR code for your form automatically so users can fill it out from the safety of their personal mobile devices.
Collect Data Anywhere
Take your workstation wherever you go. Jotform Health App works great anywhere, so you can gather data, edit forms, and view submissions on any desktop or mobile device — even without internet access.
Boost Efficiency
Reduce messy paperwork with automated healthcare forms that make it easier than ever to manage, analyze, and share important medical data. Receive real-time submissions, and respond to patients and medical emergencies faster.
Collaborate with Your Teammates
Assign specific forms to members of your team so that they can send, view, and manage responses. Work closely with team members by tracking activity and sharing feedback.
Create Mobile Medical Forms in Minutes
Build HIPAA-friendly forms for your medical clinic or hospital. Without any coding, you can create custom patient intake forms, release of information forms, therapy consent forms, and more.
And so many special solutions for healthcare industry...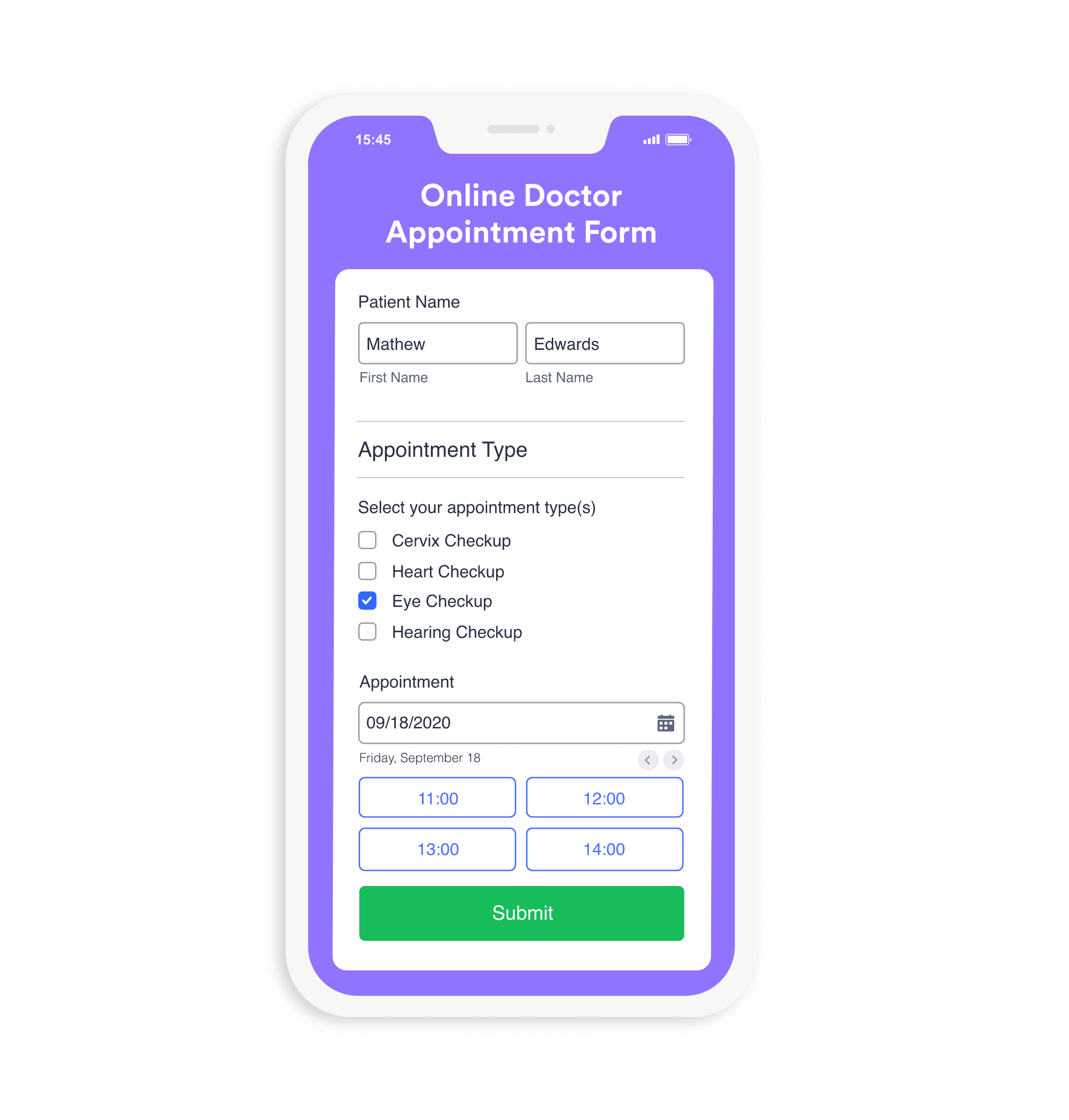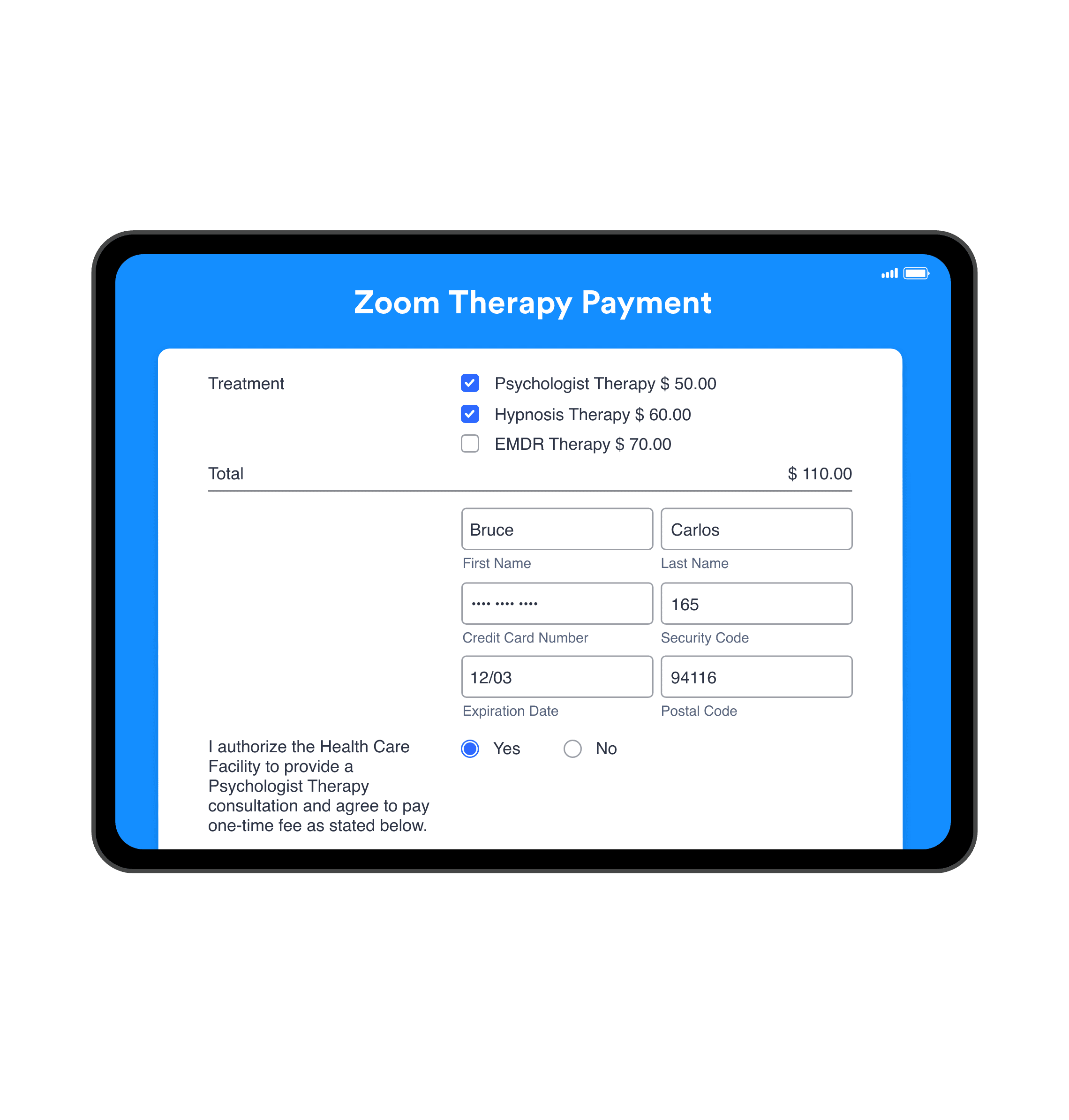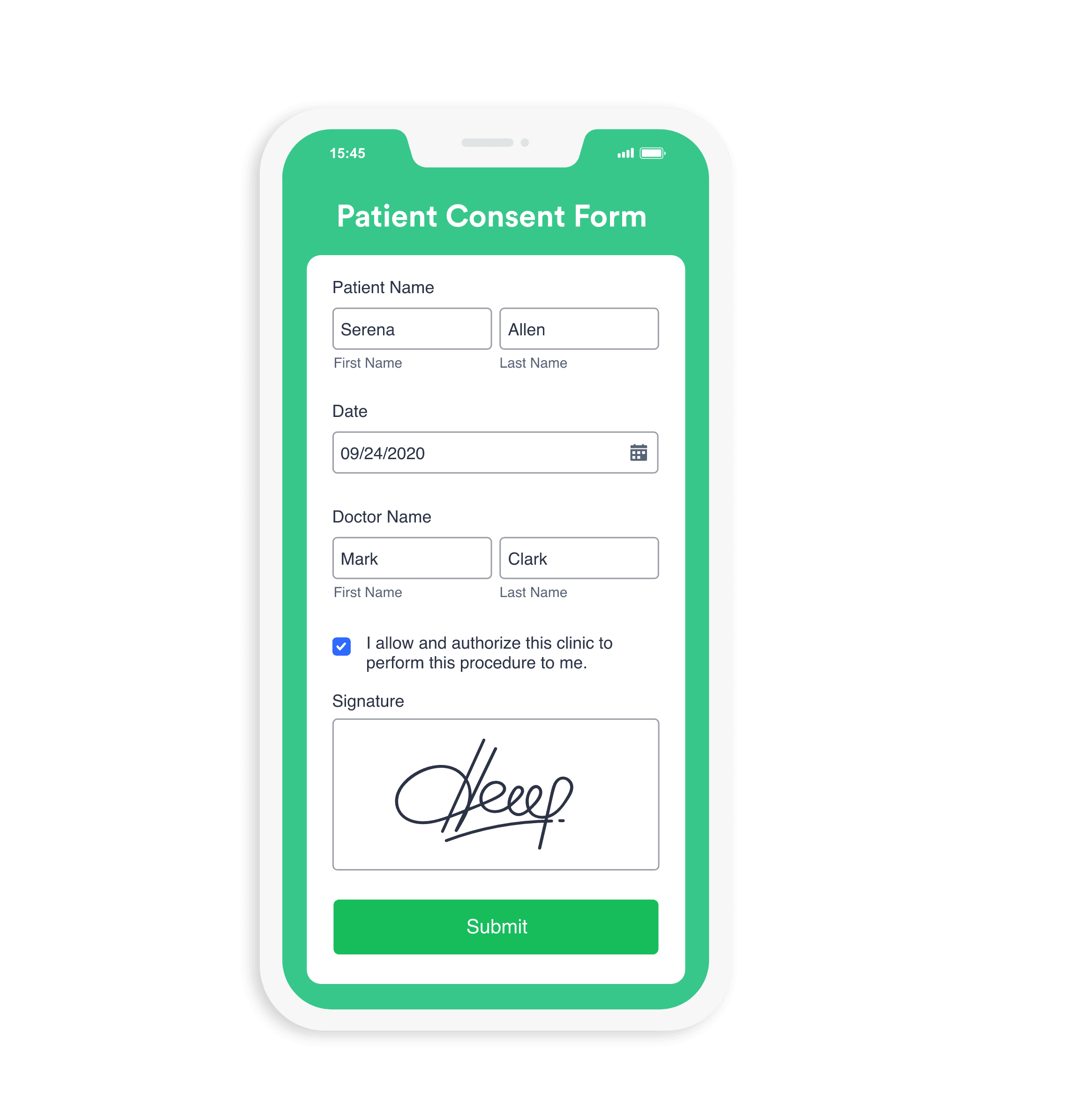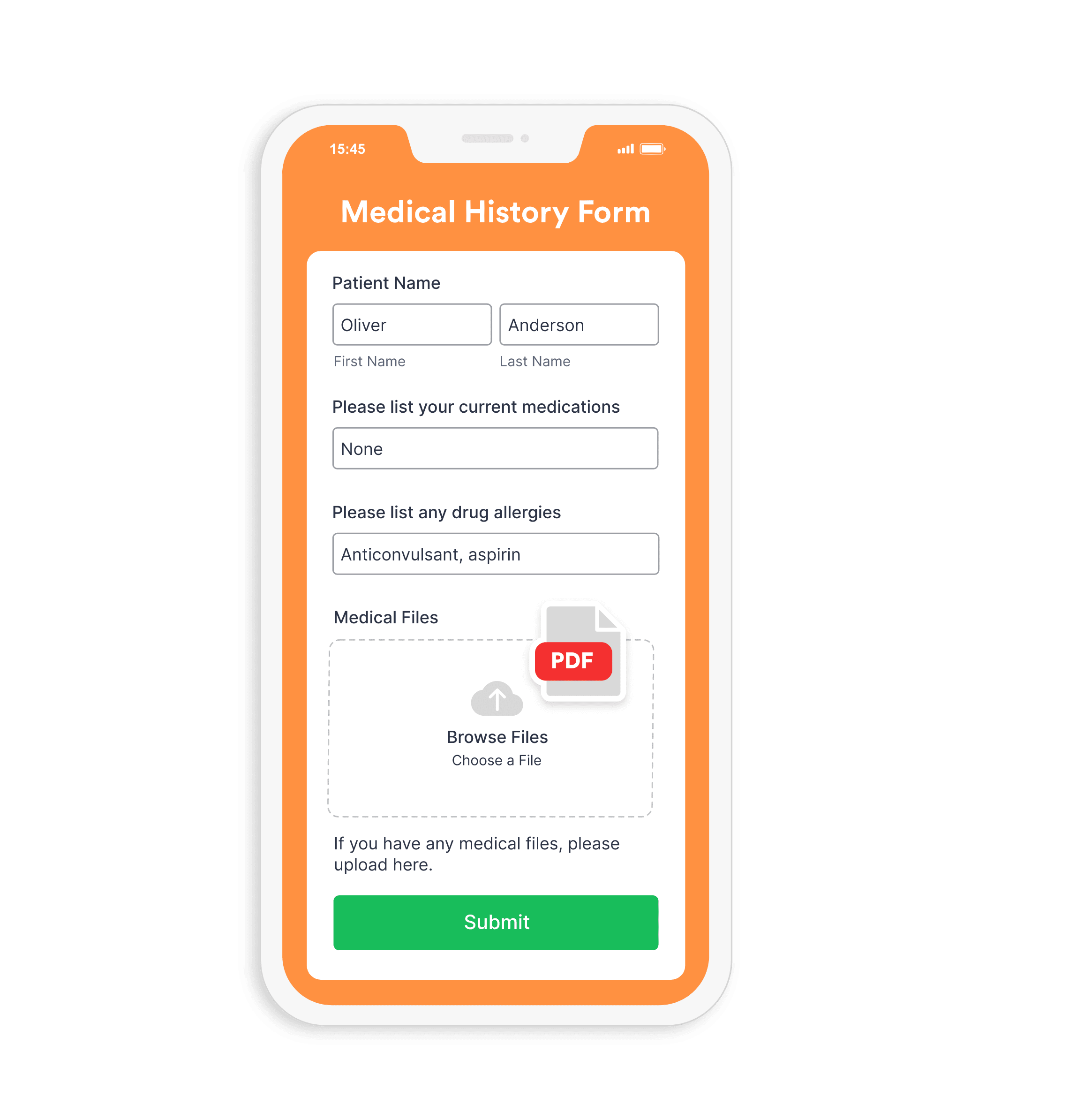 Accept Payments Online
Collect medical bill payments or appointment copays directly through your form with 30+ trusted payment gateways, including Square and PayPal. You'll never have to pay additional transaction fees to collect money with Jotform.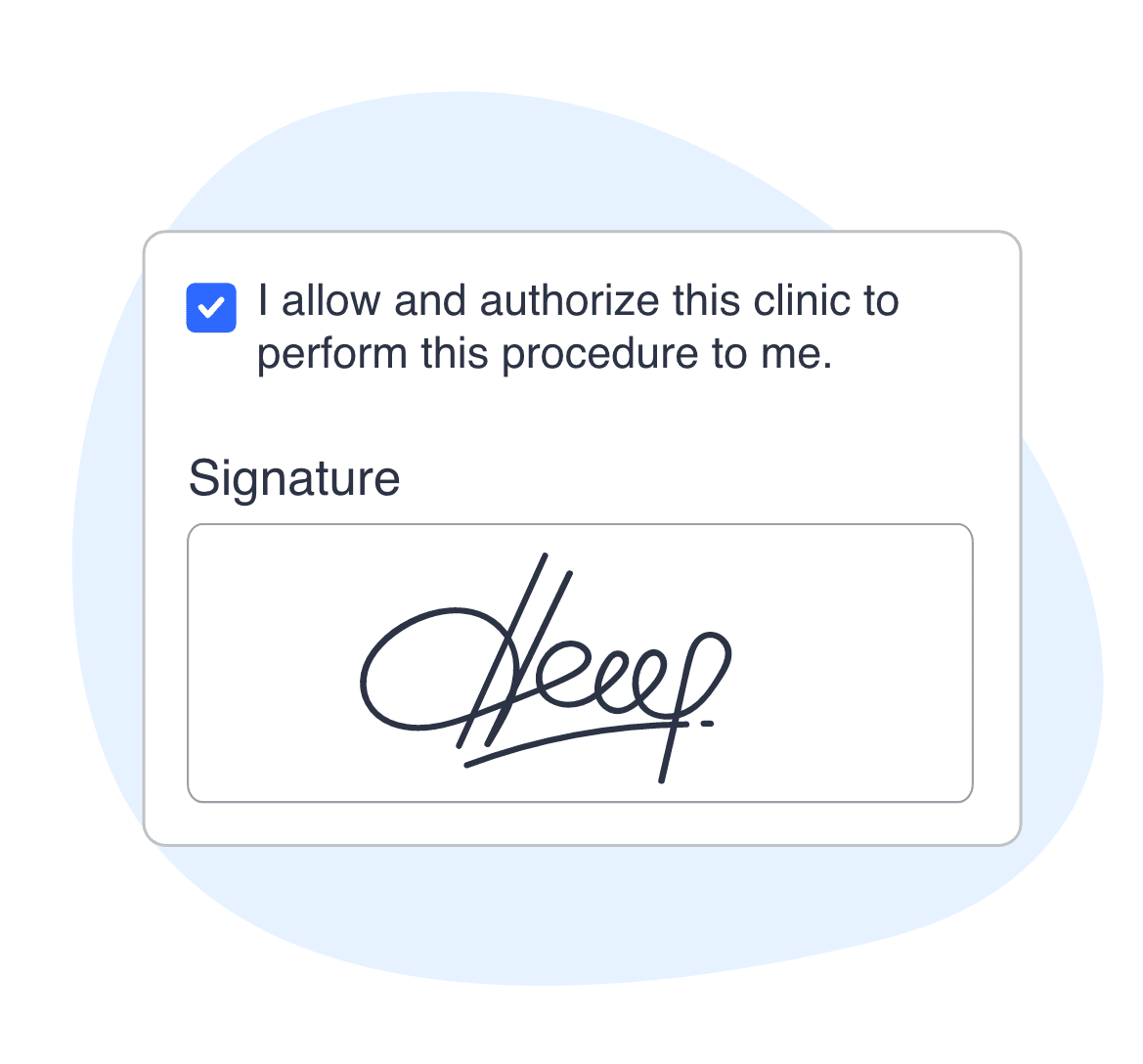 E-Signature Field
Add our signature field to accept
e-signatures on your forms. Patients can sign with their mouse, stylus, or finger from any device.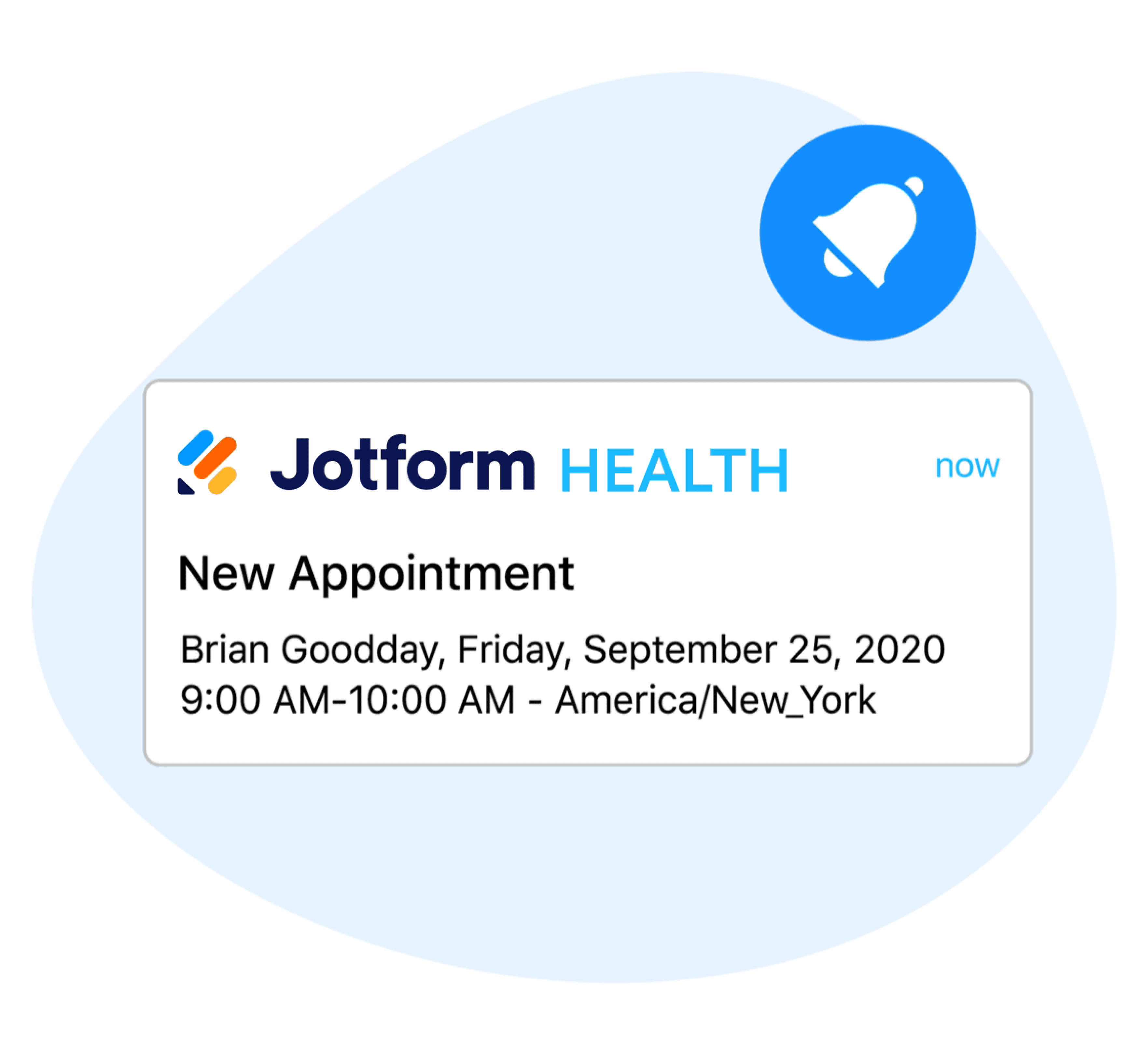 Customizable Notifications
Respond to medical emergencies as quickly as possible with instant push notifications for every form submission.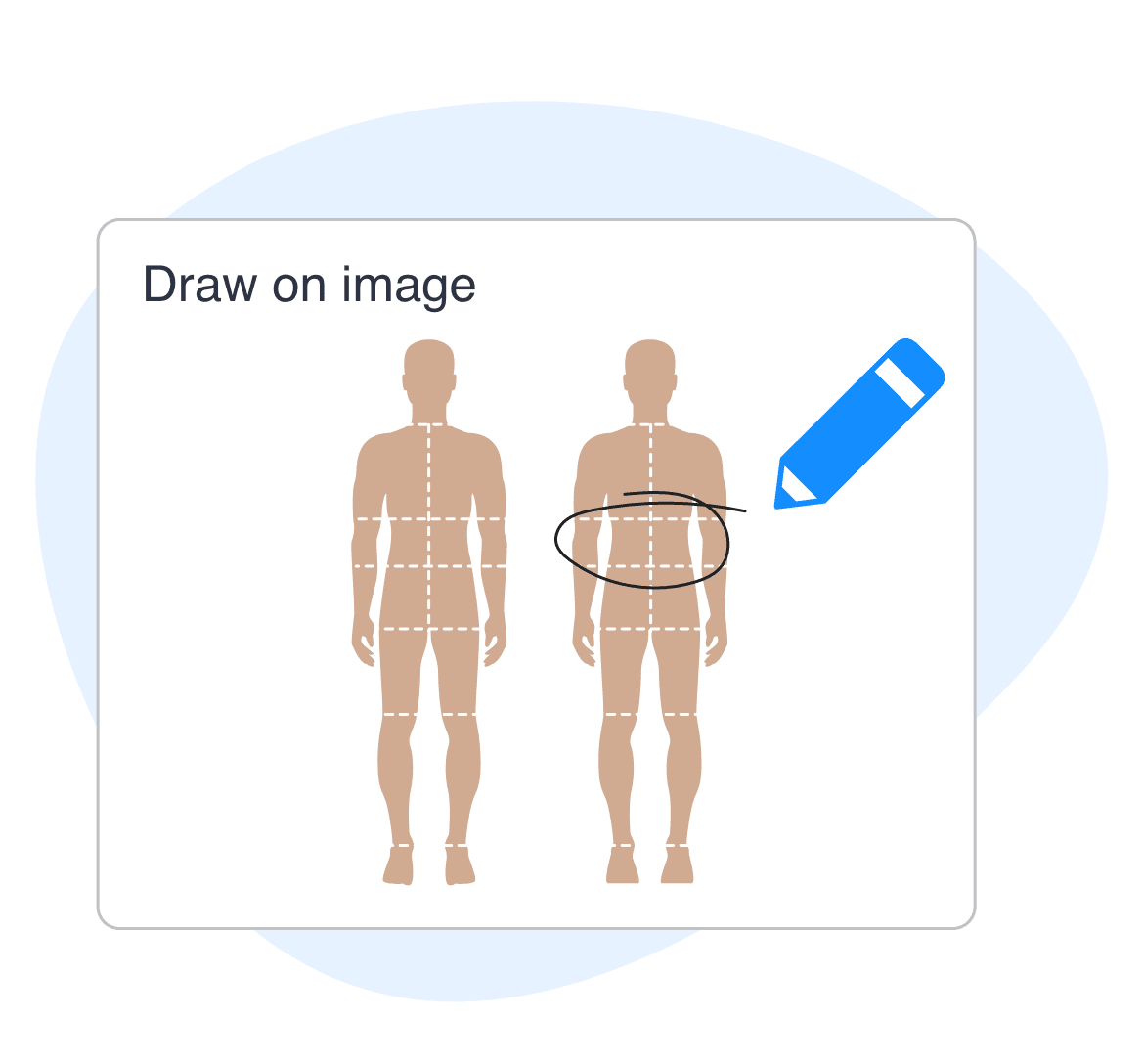 Annotate Picture Widget
Let patients write notes and draw on an image in your form to help you better identify injuries and areas that require medical treatment.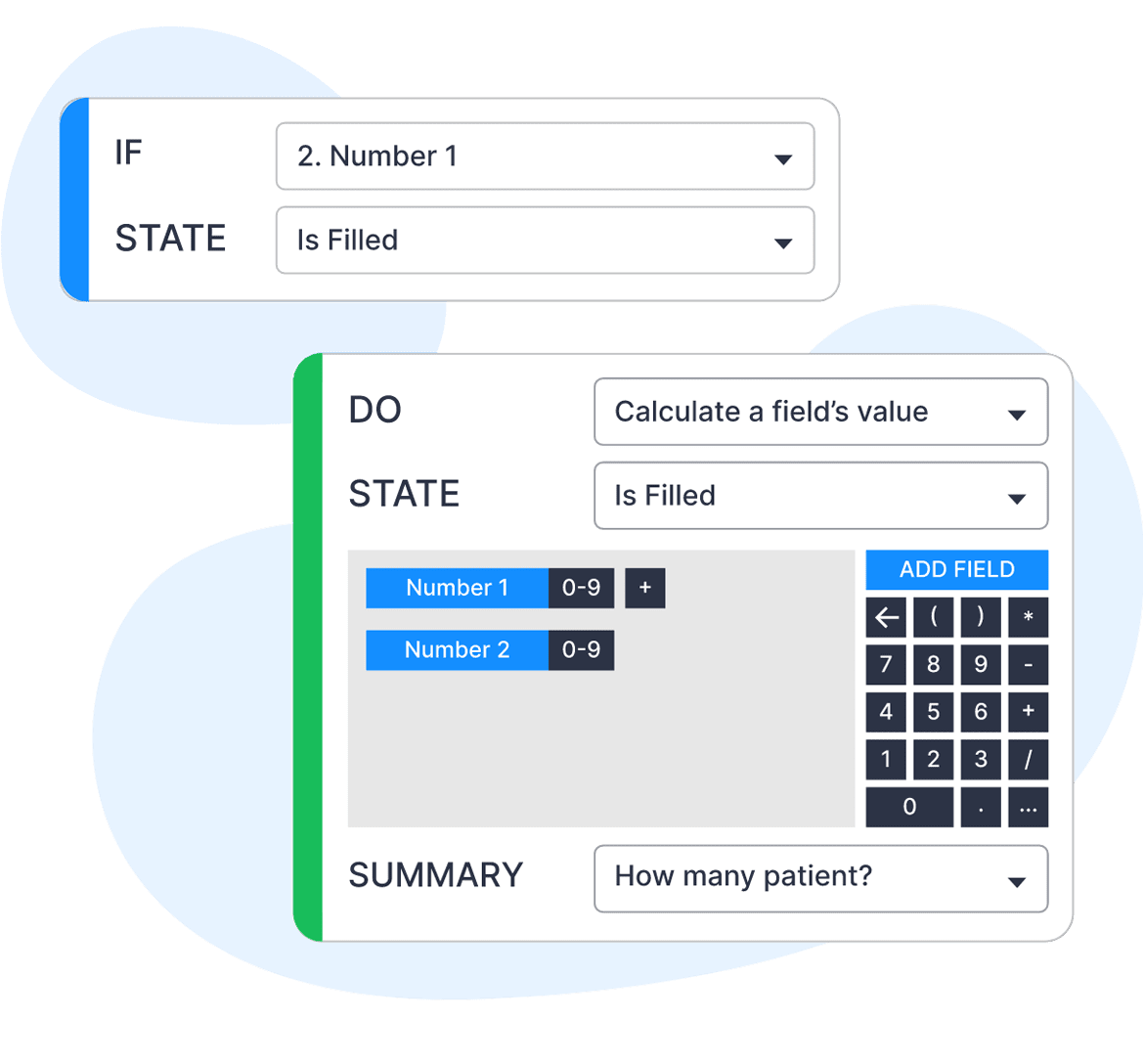 Conditional Logic
Speed up the form-filling process and set up conditional logic to display only relevant form fields based on how your patients answer your form questions.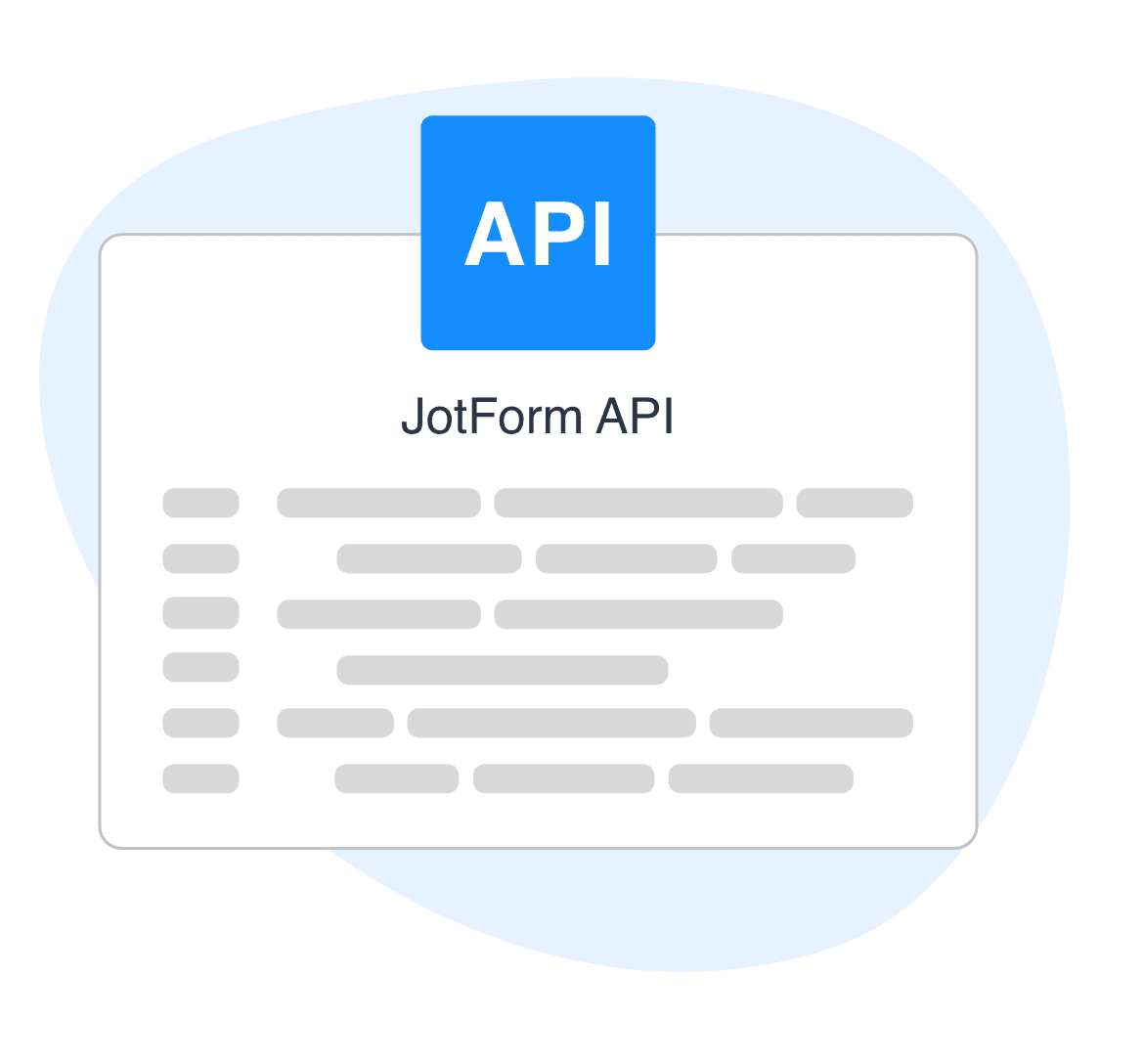 Open API
Use the Jotform API to connect your
HIPAA-compliant forms to third-party apps if an integration is unavailable.
Integrate with 100+ Apps
Connect your secure medical forms to the HIPAA-friendly software you already use, such as Google Drive, Google Sheets, Dropbox, and more. Submissions will instantly appear exactly where you need them, so you'll never have to manually transfer information between accounts again.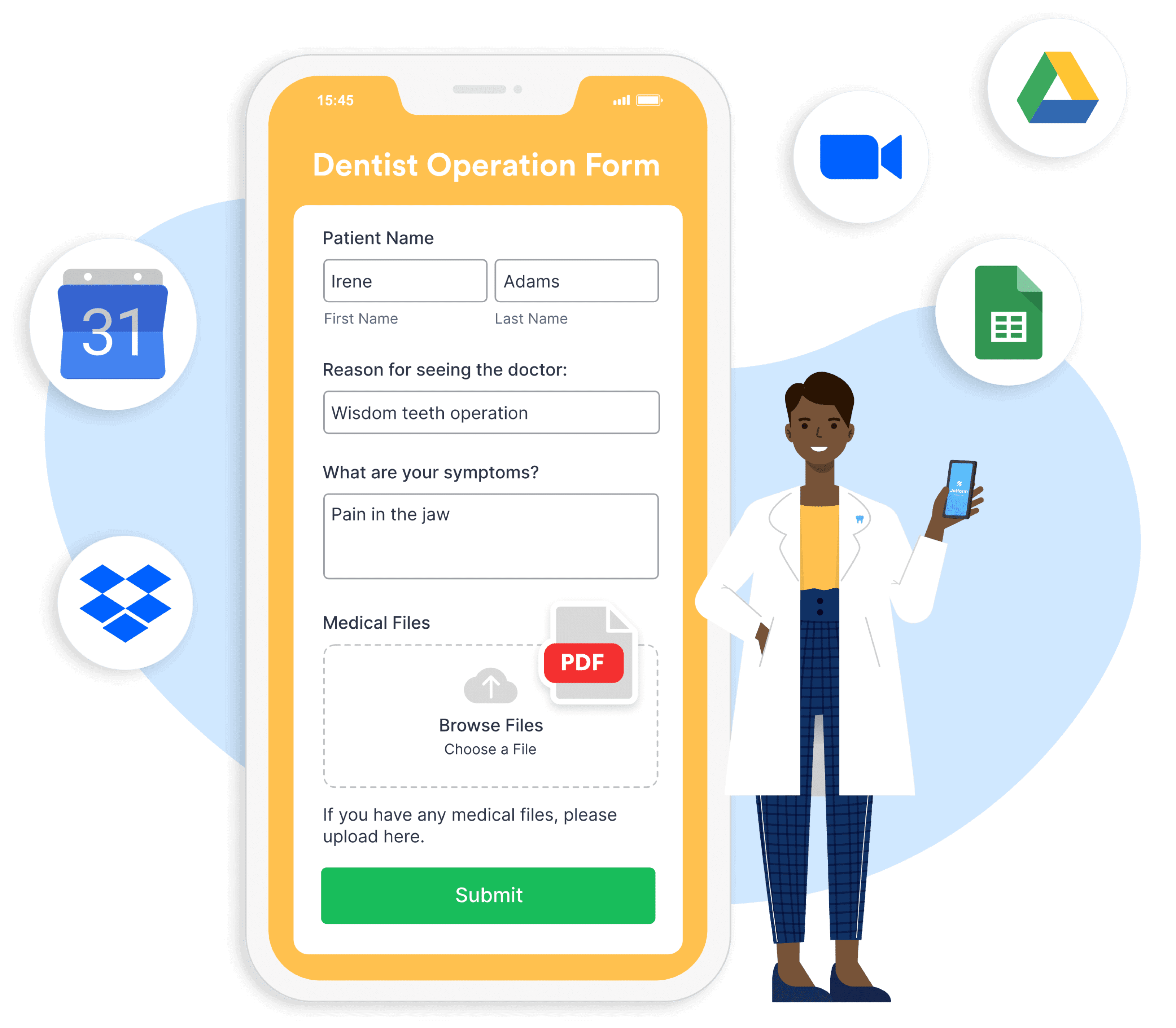 Jotform Health App
Manage your medical practice from your pocket with the Jotform Health App. Our HIPAA-friendly mobile app for healthcare workers makes it easy to manage medical forms from any device. Collect patient data, accept bill payments, get signed consent forms, and schedule appointments online to improve the way you communicate with your patients.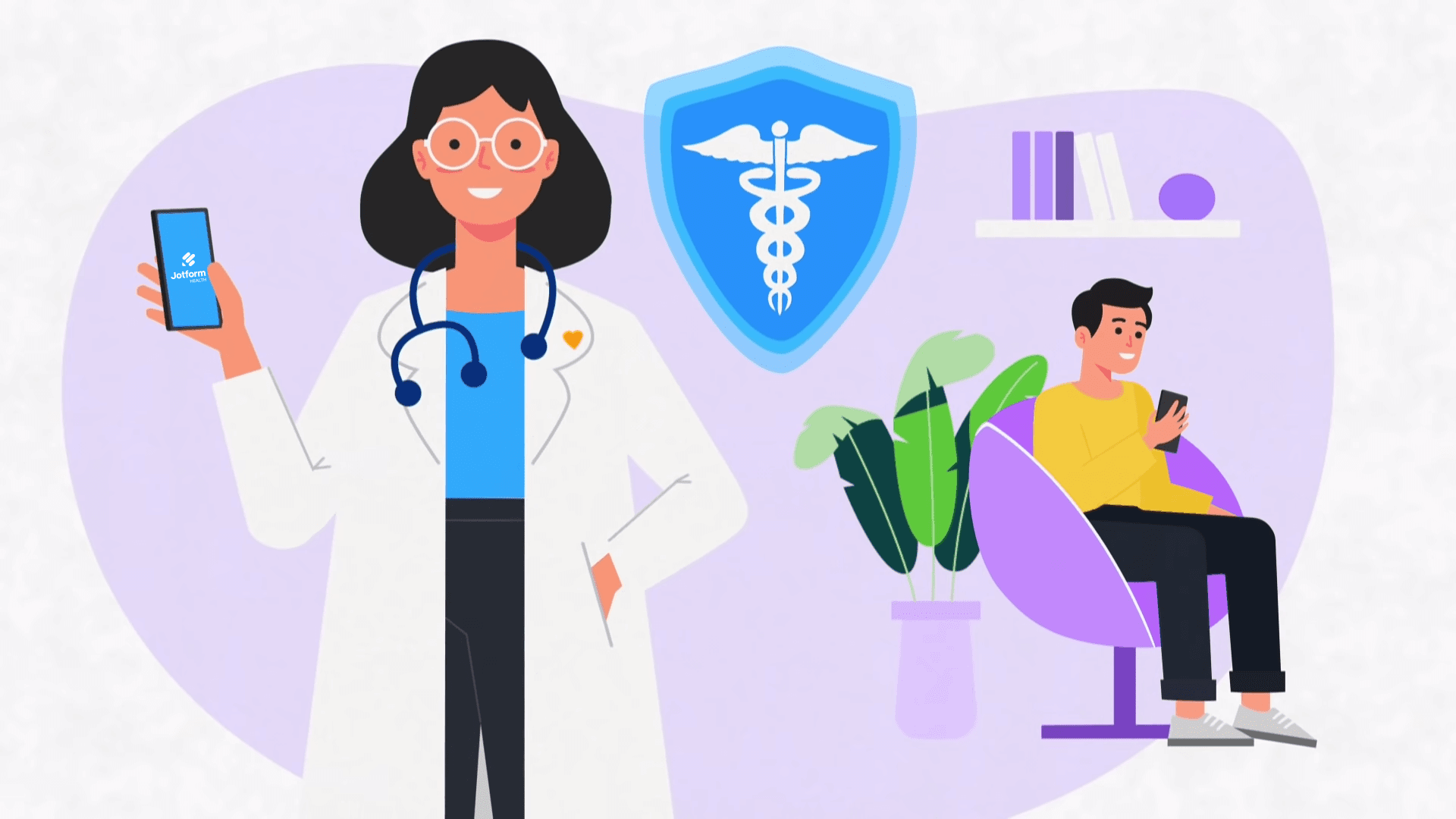 JOTFORM ENTERPRISE
Get professional solutions with Jotform Enterprise
Discover how Jotform Enterprise can benefit your organization. Automate, collaborate, and scale with ease.