Form Calculations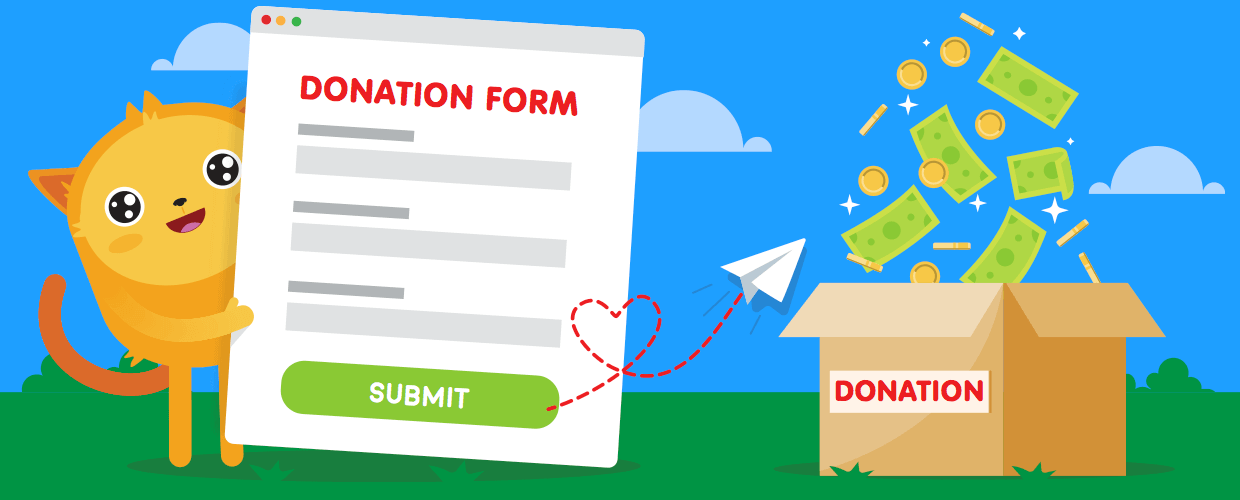 People are eager to donate to your nonprofit, even if they don't know it yet. Because when someone believes in your cause, it makes them feel good to support what you do -- which is a big reason why in 2016, US nonprofits collected a staggering $390 billion in donations (according to Giving USA). That's a lot of dough! To put the number into perspective, that averages out to be about $1,200 per every citizen.
But the question remains: How does your organization get a piece of the giving pie? How does your nonprofit stand out in a world full of other charities that need help at the same time? At JotForm, we wanted to provide a resource to help nonprofits and schools navigate the awkward, tedious, and stressful world of giving. The following guide will help your nonprofit identify donors, optimize your site for maximum donations, use helpful technology, and much more.
Wondering how you can calculate a total based on the option selected by the user from your form? Calculation is now possible with JotForm. There are two ways to do this - You can use Conditional Logic or you can use the Form Calculation Widget. In th...
We have just implemented this as a new feature allowing the use of Calculations based on specific conditions.To learn more about this, here's my test form https://www.jotform.com/61551439806964. We'll use it as a reference for the steps mentioned bel...
Calculation values are generally used for calculations. It represents the numerical value of an input field. This feature is only available in the following fields:🔘 Multiple Choice Field (Checkbox)🔘 Single Choice Field (Radio Button)🔘 Dropd...
It is now possible to use the Matrix field to perform form calculation.Here in our example, we will set the matrix field similar to a survey questionnaire with ratings or value on them, we will calculate the total rating using the Form Calculati...
The Calculation Wizard's MATH FUNCTIONS allow you to perform mathematical tasks. The following advanced mathematical functions are available on the FORM CALCULATION WIDGET and when using the UPDATE / CALCULATE FIELD condition. You can use this as you...
Calculation is one of the advanced features of JotForm. You can perform calculations either by using the FORM CALCULATION WIDGET or through the UPDATE / CALCULATE FIELD condition.In this guide, you'll learn how to perform calculation in the INPU...
In case you're not aware, you can pass a calculated value to a payment field's total box. It's discussed on this other guide: How to Pass a Calculation to a Payment Field. However, what if you want to pass the calculated value from one form to a...