Collect Data from Any Device
Gather requests, applications, feedback, and more with custom online forms that work great on any device. Add form fields to collect e-signatures, file uploads, payments, and other important information.
Take Your Forms to the Next Level
Upgrade your forms with advanced form features you won't find anywhere else. From conditional logic to calculations, our powerful form widgets will make your online form stand out from the crowd. Power up your forms even more with dozens of integrations, available with all Jotform plans — including our free plan!
Meet Your Every Need
Unique businesses deserve unique online forms, which is why Jotform lets you customize your form to match your brand. Whether you want to add personalized thank-you messages, conditional logic, or your company branding, our drag-and-drop Form Builder makes it easier than ever to create a form that works exactly the way you want.
Ask One Question at a Time
Make your forms even friendlier with Jotform Cards, which lets you ask one question per page and add fun features like emoji sliders, micro-animations, video backgrounds, and more. By making your forms conversational and more exciting to fill out, you can boost form completion by up to 36%!
Smart Conditional Logic
Need to hide or reveal form fields based on responses? Jotform gives you an access to conditional logic for free, so you can easily control how your form appears to users and collect more accurate data.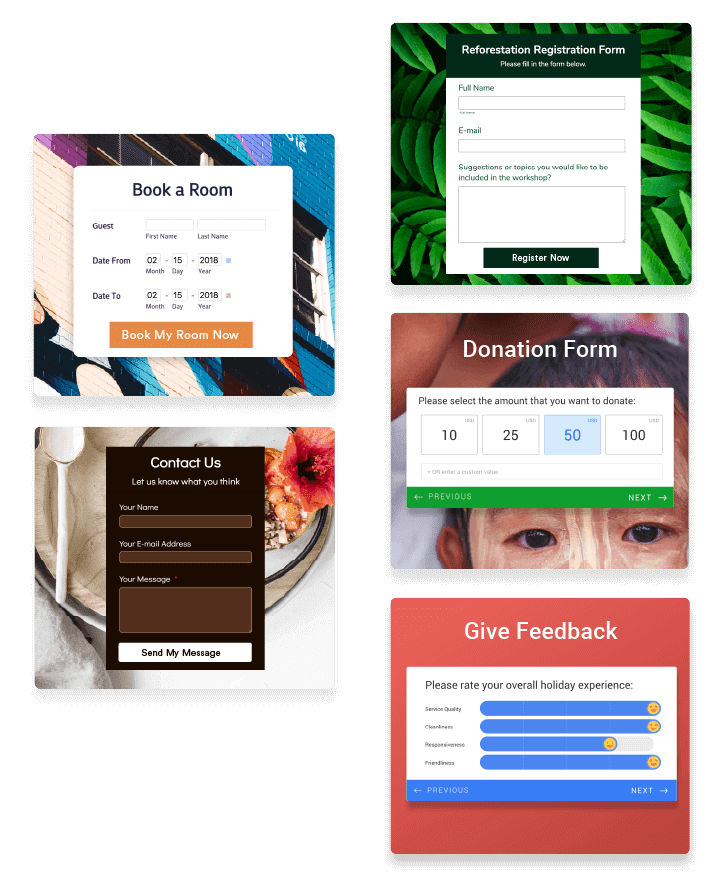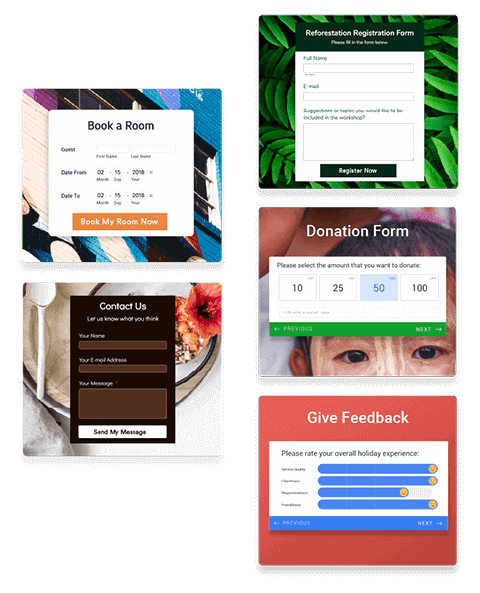 10,000+ Form &
1,300+ PDF Templates
With our massive library of 10,000+ form templates — you'll find the perfect template for your needs. In addition to card forms (one question at a time), Jotform offers the option to show all questions on a single page! You can also clean up your records by turning form submissions into PDF documents with Jotform PDF Editor, which is free with all plans.
Advanced Mobile Features
All forms created with Jotform are mobile-responsive by default, meaning they automatically look and work great on any device. And with Jotform Mobile Forms, our free mobile app, you can easily create and assign forms or manage responses on the go — even without internet access!