Smart PDF Forms
Convert your PDF to HTML Web Forms
Filling out PDF forms shouldn't be complicated. Turn your PDF forms into powerful online forms that are easy to fill out from any device with Jotform Smart PDF Forms — and give your users a seamless online form-filling experience.
Make your PDF Forms Interactive
Tired of waiting for users to print, fill out, scan, and send your PDF forms manually? Turn your PDF forms into mobile-friendly online forms without any coding to get submissions instantly.
2
CONVERT to HTML web form
3
COLLECT responses from others
4
MANAGE all responses in one place
5
KEEP your original PDF layout
Receive responses instantly
Keep submission data in one secure place where you can easily search, filter, and download responses.
Save responses as PDFs in the original PDF form layout.
Download and store collected data securely.
Speed up the process for users
Increase conversion rates with advanced form features, like conditional logic, that simplify your form design.
Share in seconds
Embed your online form in your website, or send the form link directly to the people you work with.
Works on any device
Provide an easier form-filling experience with mobile-friendly forms that work seamlessly on desktop and mobile devices.
Receive, store, and share completed PDFs
Get notified via email whenever you receive a new form submission. Jotform will automatically generate a filled-in PDF document using your original PDF layout and send it directly to your inbox.
Send completed PDFs to recipients through autoresponder emails.
Automatically sync PDFs to cloud services such as Google Drive, Dropbox, and Box.
Power up your PDFs with Jotform Smart PDF Forms
Collect PDF responses with all the advanced features of online forms
Traditional

PDF Forms

Jotform

Smart PDF Forms

BUSINESS AUTOMATION BENEFITS
Retain original PDF layout

Yes

Yes

Download data as Excel and CSV

No

Yes

Search and filter responses

No

Yes

Send PDFs as emails automatically

No

Yes

Send PDF to other services

No

Yes

ONLINE FORM BENEFITS
Conditional logic

No

Yes

Input validation to minimize incorrect data entry

No

Yes

Smooth form filling experience

No

Yes

Mobile-friendly

No

Yes

Fill PDF with API

No

Yes

Integrations

No

Yes

Payment processing

No

Yes
Transform your PDF forms into online forms in seconds
See for yourself how easy it is to turn your PDF form into a professional online form without altering the original PDF's layout.
See More Examples
TESTIMONIALS
What our users say about Jotform Smart PDF Forms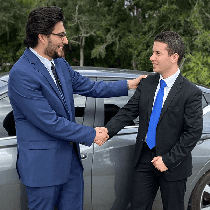 "Jotform has been a game-changer for us. We utilize Jotform for a myriad of different forms for different divisions of our company where multiple paper forms are condensed into one Jotform. Before in a paper form system, the user would have to enter their information separately on each form, we have streamlined all of those entries and signatures down to a handful of required fields and it fills in each form accordingly."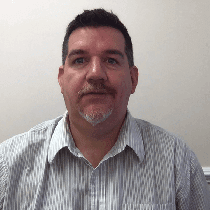 Matt Abbott
Marketing Manager
"Jotform offers capabilities that are not available on other platforms at a price that is fair for nonprofits and smaller operations. Jotform is an indispensable service at our organization offering features that no other services can."