About Us
Jotform is a powerful online form builder that makes it easy to create robust forms and collect important data. Trusted by over 20M users worldwide, such as nonprofits, educational institutions, small businesses, and enterprises, Jotform is a gateway to gathering better information to propel your business.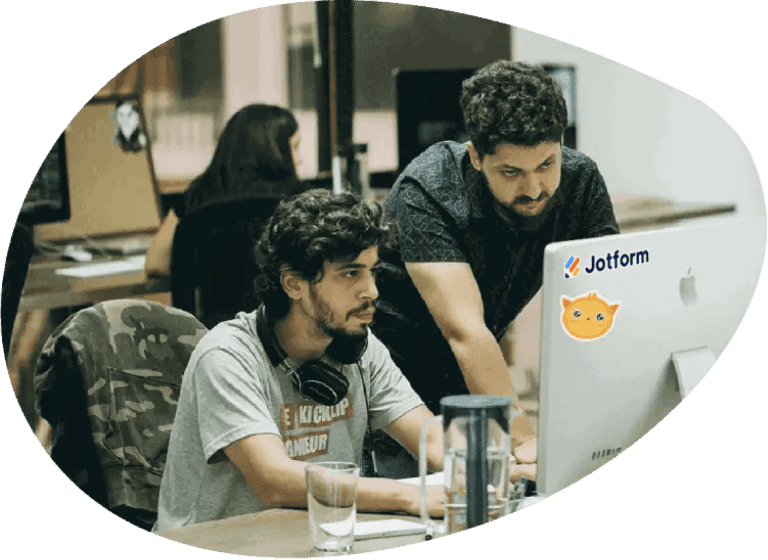 Powering businesses one form at a time.
At Jotform, we believe paperwork shouldn't slow you down. We're dedicated to making online data and payment collection as seamless as possible, so you can build a better workflow while expanding your business.
Jotform's Journey
We've come a long way since 2006! Here are some highlights from our journey.
2006
Aytekin Tank is sick and tired of having to code online forms and decides to create a faster, smarter alternative — Jotform, the first what-you-see-is-what-you-get (WYSIWYG) online form builder.
2013
Jotform reaches 1 million users.
2014
Jotform establishes its marketing team and opens its headquarters in San Francisco, one of the world's largest tech hubs. New team members are hired to produce valuable content that Jotform users can benefit from.
2015
Jotform releases Encrypted Forms and Form Analytics, so users can add an additional layer of security to their forms and analyze their form data to reveal important insights. Jotform also celebrates 1 million widgets used.
2016
Jotform expands into 192 countries and reaches a new milestone of over 2 million forms created. More and more users get to power up their productivity with the easiest online form builder.
2017
Jotform launches Jotform 4.0 — a revamped version of its original product. Improvements include an advanced form designer, powerful collaboration features, and the ability to build forms on a mobile device.
2019
Jotform holds its first Jotformers Week to celebrate the launch of Jotform Mobile Forms — a free mobile app for iOS and Android that lets users collect and manage data anywhere. The app includes offline data collection and advanced form features like kiosk mode, which lets you collect multiple form responses on a single device — great for trade shows or conferences.
2020
Jotform launches Jotform Tables, an all-in-one workspace to collect, organize, and manage data, and Jotform Report Builder, which turns your form responses into beautiful reports. Jotform also introduces Smart PDF Forms a tool that makes it easy to fill out PDFs from any device.
2021
Jotform reaches 10 million users and undergoes a major rebranding. In addition to Jotform Prefill , which speeds up the form-filling process, Jotform launches two new products: Jotform Approvals, which helps users automate their approval process, and Jotform Apps, an easy-to-use no-code app builder.
2022
Jotform launches Jotform White-Label app, a powerful app for Enterprise users; Jotform Store Builder, a customizable online store to help users sell their products; Jotform Sign, an e-signature solution that lets anyone create, share, and e-sign documents in minutes; and Jotform Teams, shared online workspaces that teams can use to collaborate within their organization.
Our Customers
Jotform serves all kinds of industries and organizations across the world. With our easy-to-use Form Builder, limitless customization options, and a suite of integrations, Jotform offers top-tier flexibility and versatility to help teams of all shapes and sizes be more productive. Here are a few examples of organizations that use Jotform.
Jotform Users
20M+
Forms Hosted
35M+
Languages Available
16
Form Templates
10K+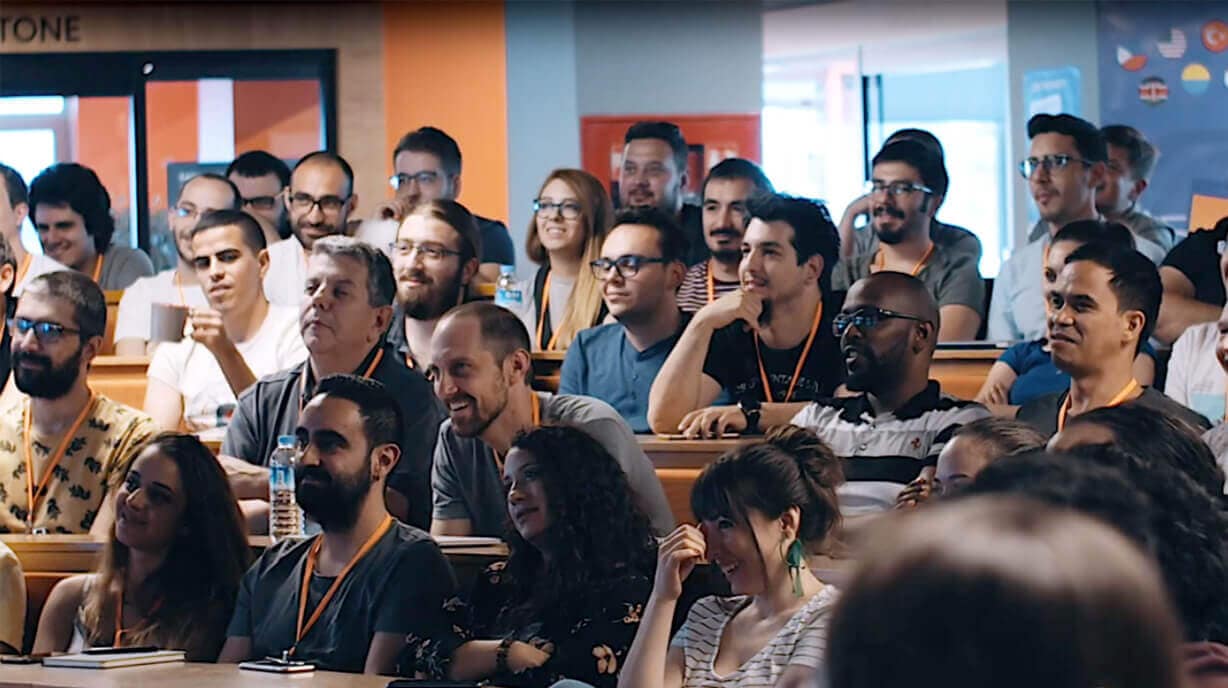 Work With Us
Jotform values autonomy, respect, and productivity in our teammates. We've been growing like crazy over the past few years and are always on the lookout for talented individuals to join our team.
Media Kit
Media Kit
We've created some guidelines to help you use our brand and assets. Here you'll find our complete media kit: downloadable logos and brochure; icons; and photos of our CEO, Aytekin Tank.
Media Kit