Maximizing Donations for Nonprofits
Maximizing Donations for Nonprofits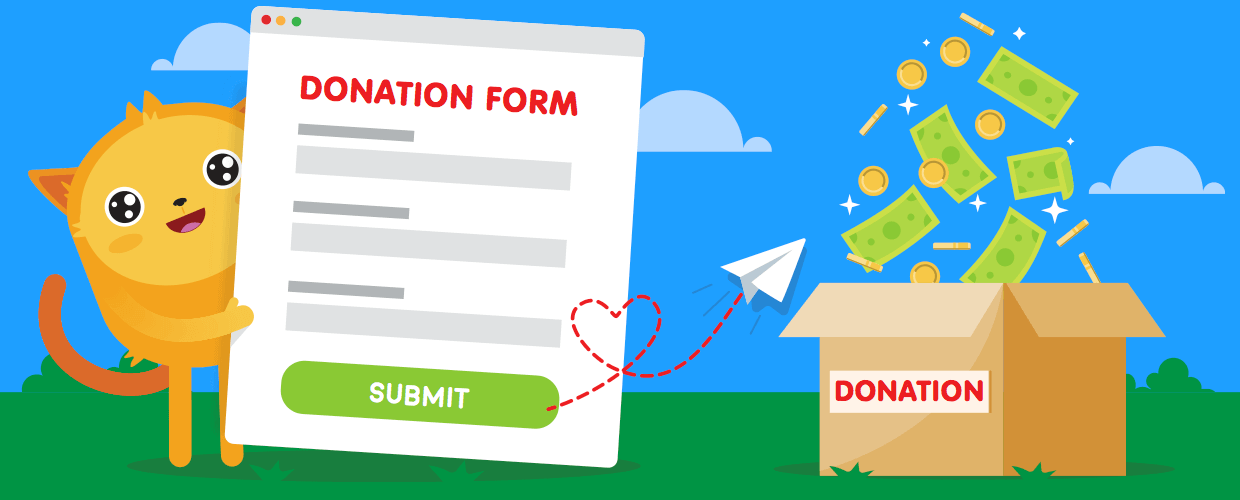 People are eager to donate to your nonprofit, even if they don't know it yet since you have started it just recently. Because when someone believes in your cause, it makes them feel good to support what you do -- which is a big reason why in 2016, US nonprofits collected a staggering $390 billion in donations (according to Giving USA). That's a lot of dough! To put the number into perspective, that averages out to be about $1,200 per every citizen.
But the question remains: How does your organization get a piece of the giving pie? How does your nonprofit stand out in a world full of other charities that need help at the same time? At JotForm, we wanted to provide a resource to help nonprofits and schools navigate the awkward, tedious, and stressful world of giving. The following guide will help your nonprofit identify donors, optimize your site for maximum donations, use helpful technology, and much more.
A nonprofit's website can be the very first introduction to an organization for a potential client or donor — especially because "word of mouth" often occurs digitally through an e-mail, text or link from a social media platform. Everyone who...
Fundraising events are often a key component of a nonprofit's fundraising plan. The Association of Fundraising Professionals (AFP) conducted a survey in 2014 about fundraising events, and nearly all the respondents said in a typical year they plann...
In 2016, for the first time ever, more users accessed the internet using mobile devices (web browser-enabled smartphones and tablets) than they did from desktop or laptop computers. In the U.S., most time spent consuming digital media is now done fr...
Nonprofit organizations need to be organized in a number of ways in order to maximize donations. Fortunately,plenty of tools exist to help nonprofits do this — including software that can help you keep track of your donors,find out in...
In recent years, online giving has grown by around 7 percent annually. At first glance, that figure might not seem that high — but compare it with overall charitable giving, which has only grown 1 to 3 percent per year, and it starts to look prett...
When you consider the relationship between a nonprofit and its donors, you might typically think of the donors giving to the nonprofit — but the nonprofit gives back to the donors as well. You need to give back to your donors to keep them engaged a...
Donors have plenty of options when it comes to giving money to a nonprofit. According to the National Center forCharitable Statistics (NCCS), more than 1.5 million nonprofit organizations are registered in the U.S as of 2016.When ch...
Marketers frequently talk about branding, but what is it exactly? According to Seth Godin (an author, businessexecutive and speaker who's in the Direct Marketing Hall of Fame), a brand is "the set of expectations, memories,stories a...
Nonprofits need to pay attention to existing donors (with plenty of thanks and communication), but they must alsoconstantly cultivate new donors. Just as businesses have costs associated with acquiring new customers, nonprofitorgani...
Nonprofits have long known about the value of reaching their constituents through multiple channels, includingdirect mail, events, face-to-face interactions, phone calls and emails. Now, social media is an important platformto add t...
All nonprofits rely on a mix of sources for their income, and funding can come from individuals, foundations, corporations or local and federal government. Some nonprofits charge a fee for certain kinds of services, and some sell goods or services to...
What makes people want to give charitable contributions? Motivations include altruism, a sense of fairness,societal pressure, the desire for recognition, wanting to leave a legacy, wanting to impress other, religious orspiritual beliefs...