Creating Accessible Forms
Creating Accessible Forms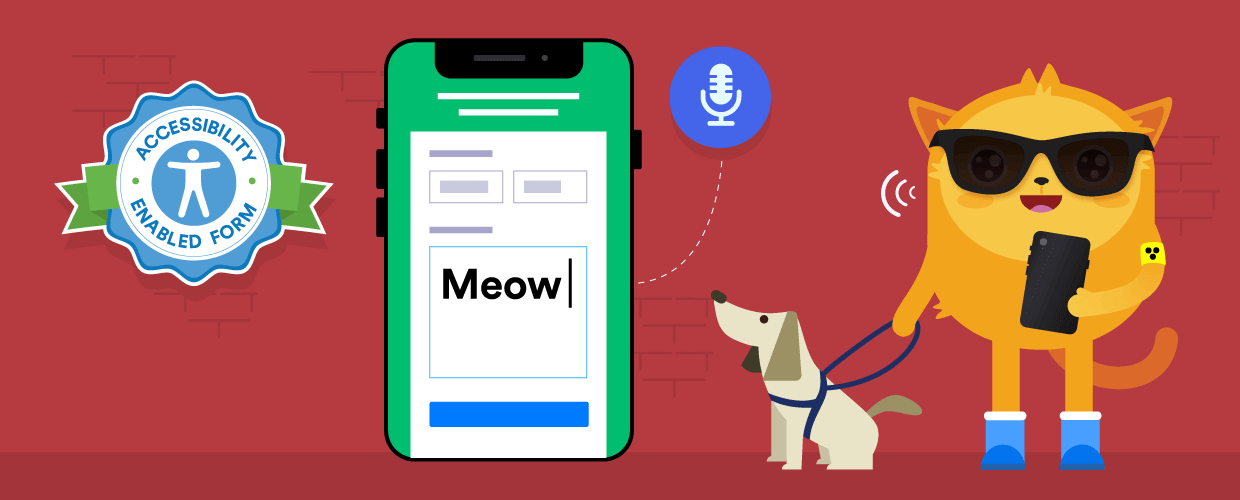 You may wonder what accessibility means in terms of the web and your forms? In short, it is a principle and practice of providing accessible sites. It focuses on enabling access to your sites for as many people as possible; for people with disabilit...
When making an accessible form, it is important to remember that your web experience may be different from your users. There are a lot of disabilities and conditions that can affect access to the web, including: 🔘 Visual Impairments.🔘 Hearin...
When you enable the Form Accessibility option in your form, the built-in accessibility checker of the form builder will scan your form for potential accessibility issues and warn you if any detected. Note that the accessibility checker is always on...
With JotForm builder we made it easy to create accessible forms. One of the important aspects of accessible forms is contrast and color use. Fortunately, we offer ready-to-use accessible color schemes and themes. When the Form Accessibility option i...
1. What is Section 508 and WCAG compliance?Section 508 is a United States federal law that requires federal agencies to procure, create, use and maintain information and communications technology (ICT) that is accessible to people with disabilities.W...