Easy-to-Use Form Builder
Our drag-and-drop form builder requires no coding knowledge, so you can create any fillable form or survey with ease. You have the option to enable a built-in accessibility checker that will notify you if your form doesn't meet Section 508 and WCAG 2.1 standards.
Robust Accessibility Features
Many of our form fields and widgets provide alt-text descriptions for users with visual impairments or cognitive disabilities. Filling out our forms doesn't require fine motor control, and Jotform supports standard input mechanisms such as user-provided keyboards and pointing devices. For better readability, our form builder offers accessible color schemes for both classic and card forms.
Health History Questionnaire
NEXT
Form accessibility badges
Enable form accessibility on your form to add an accessibility badge. This badge lets users know that they can use assistive technologies, such as screen readers, to fill out the form.
WCAG and Section 508 compliance
Forms created with Jotform are Level A and Level AA compliant with WCAG 2.1 standards. The form accessibility setting allows you to create Section 508-compliant forms. To learn how Jotform meets accessibility criteria, read our VPAT.
Ready-made form templates
Get a head start with our selection of professionally designed templates that you can easily customize with our form builder.
Clinic Registration Form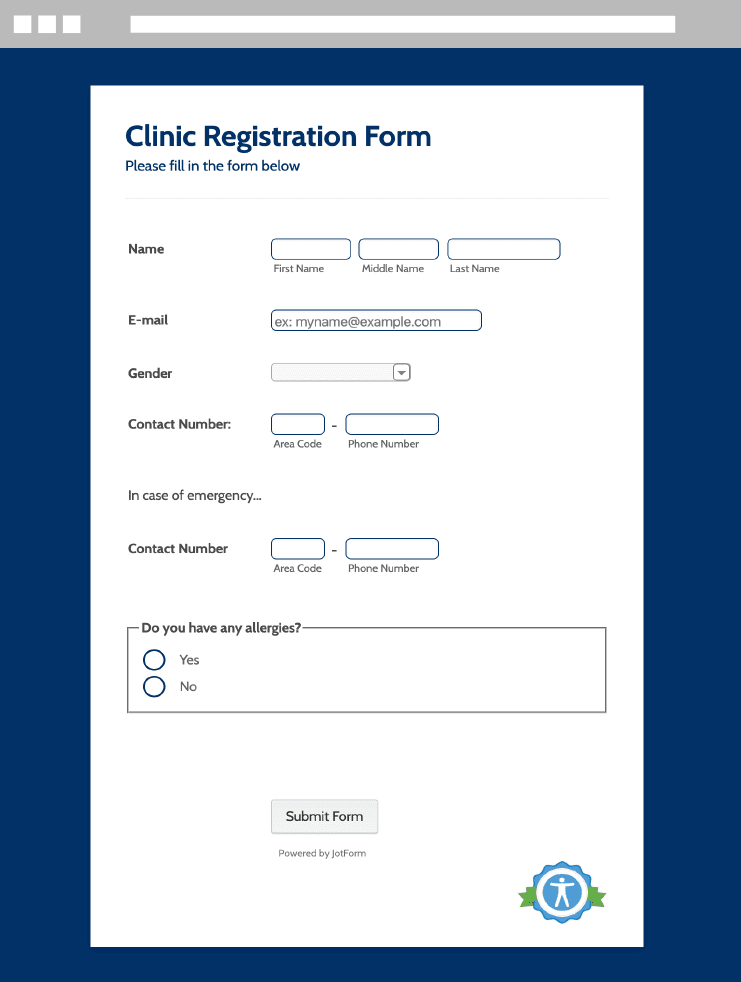 Teacher Request Form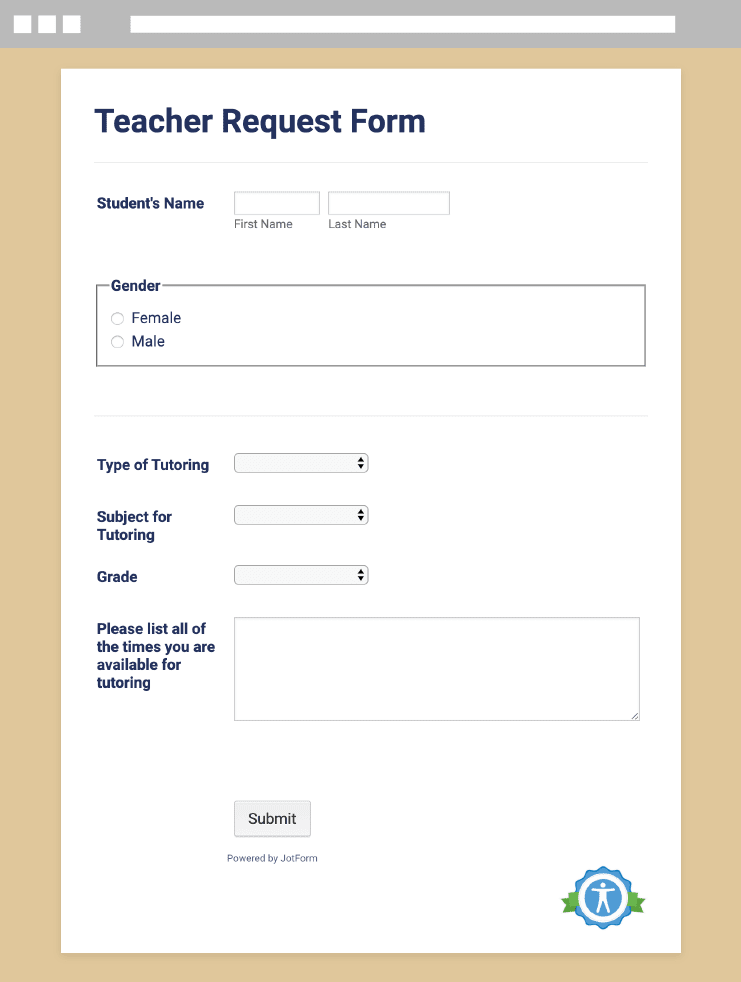 Health History Questionnaire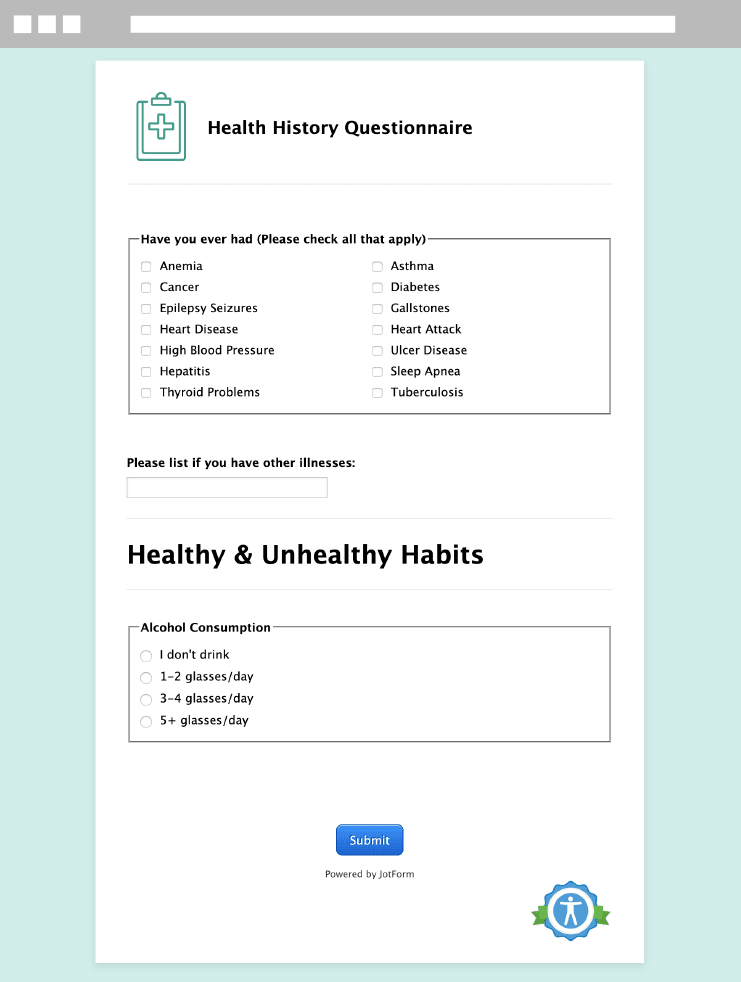 How to enable form accessibility?
Here at Jotform, we believe everyone, including users with disabilities, should be able to easily access online forms. Check out our video on how to enable form accessibility.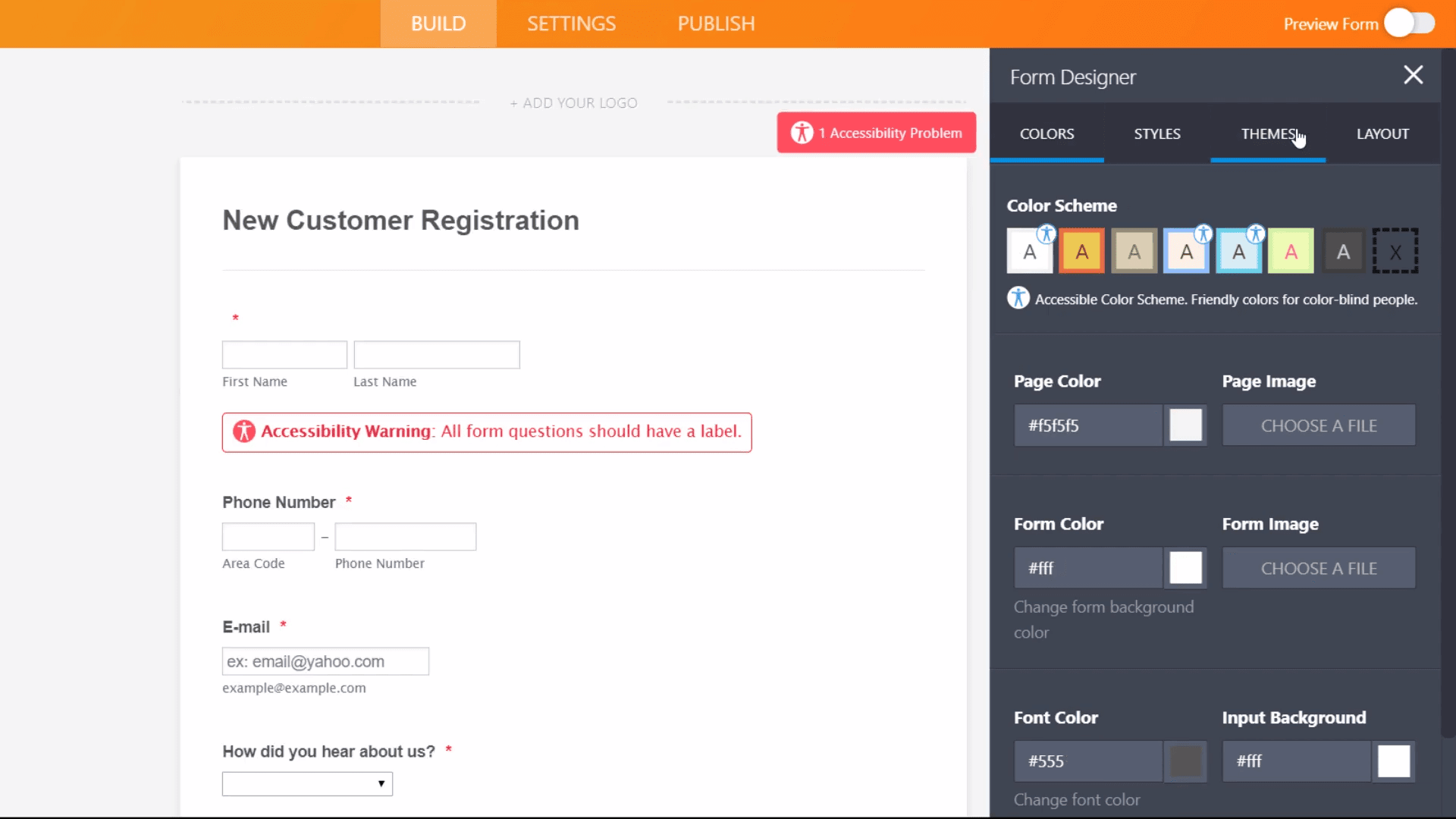 JOTFORM ENTERPRISE
Get professional solutions with Jotform Enterprise
Discover how Jotform Enterprise can benefit your organization. Automate, collaborate, and scale with ease.