Announcing Encrypted forms 2.0
Next-Level Protection with Encrypted Forms
Keep your sensitive data secure by using Encrypted Forms 2.0 from Jotform. With end-to-end encryption, you can be confident that your submissions will always be secure with your access code.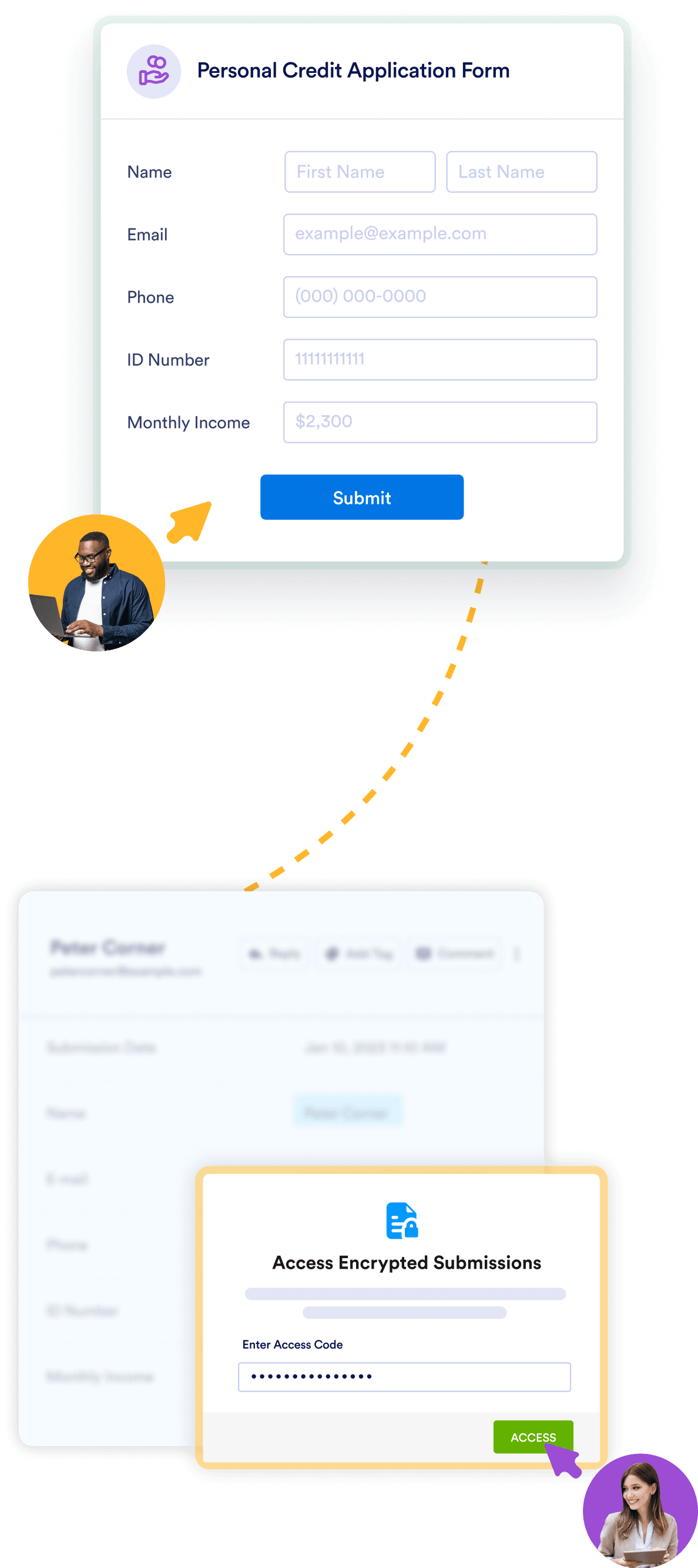 ADD EXTRA DATA PROTECTION
How Encrypted Forms 2.0 Works
Encrypt your form
Set an access code to protect your form responses.