FEATURES
Jotform PDF Editor
Turn your collected data into great looking PDFs
It's Free Forever!
Drag and drop
Creating your PDF with Jotform PDF Editor requires zero technical skill -- just drag and drop the elements you want into your document.
Automated Process
Set up your PDF document design and your form submission data will automatically use this same design every time.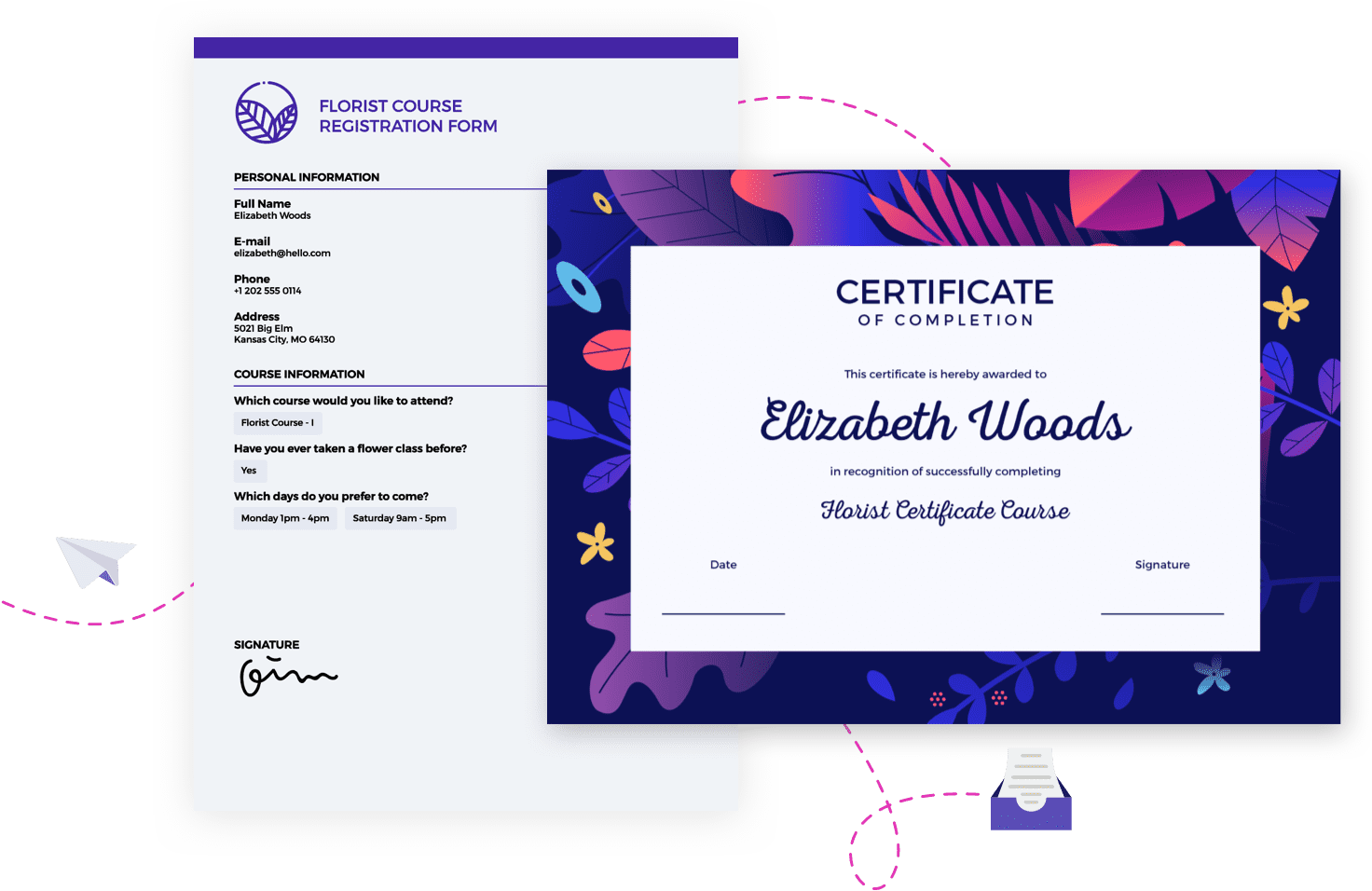 Same form. Same data.
Infinite layouts.
Create as many PDF documents as you like from your submission data.
Document sizing and orientation
You can change your PDF document's size and modify its orientation from landscape to portrait with a few mouse clicks.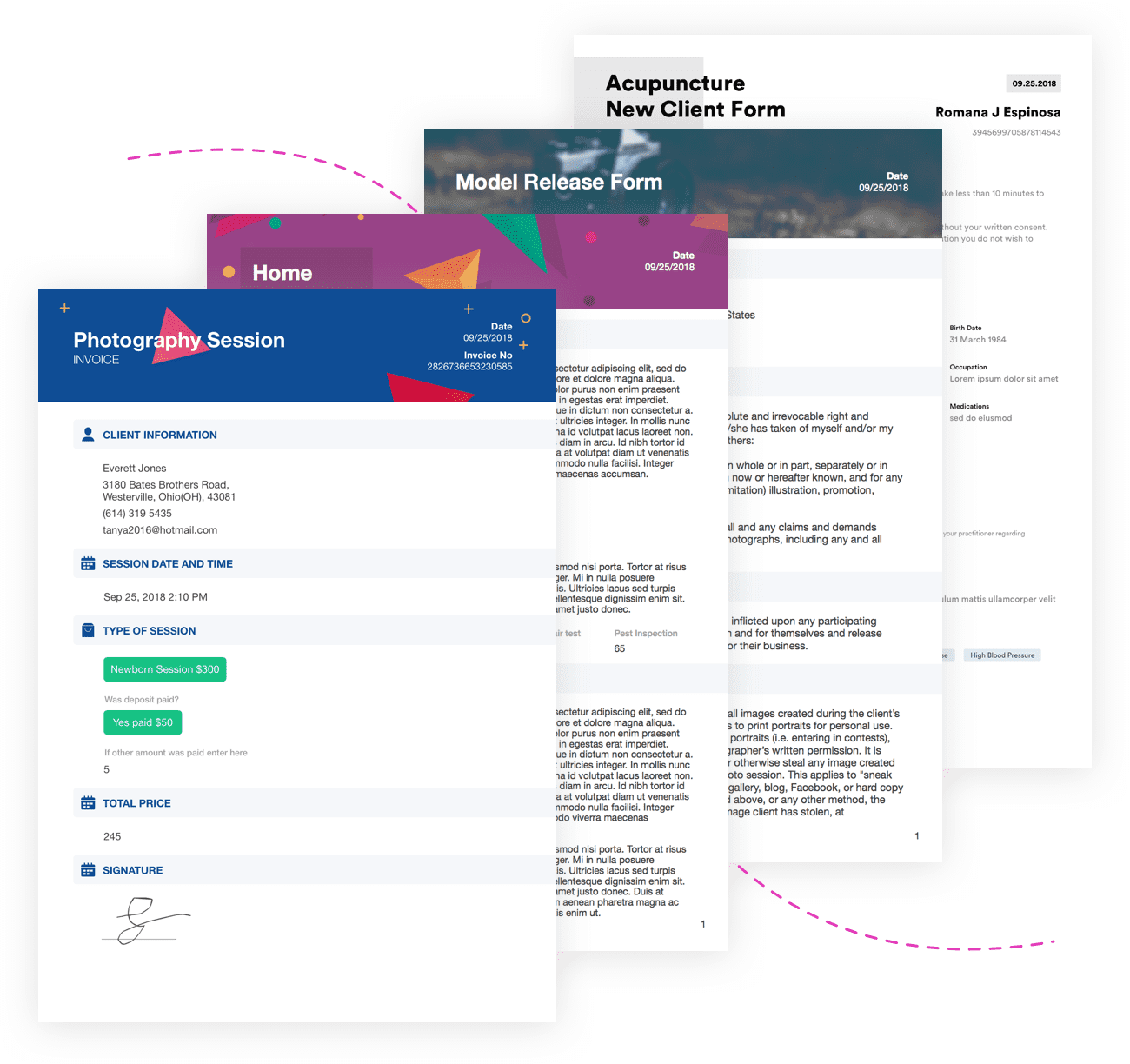 Customize your documents
You can easily customize your PDF to match your brand by selecting a background color or image, adding a logo, or changing fonts and colors.
1.3K+ Templates
Give your design a jump start by choosing a template to work with, then customize the colors and fonts to meet your needs.
Discover Templates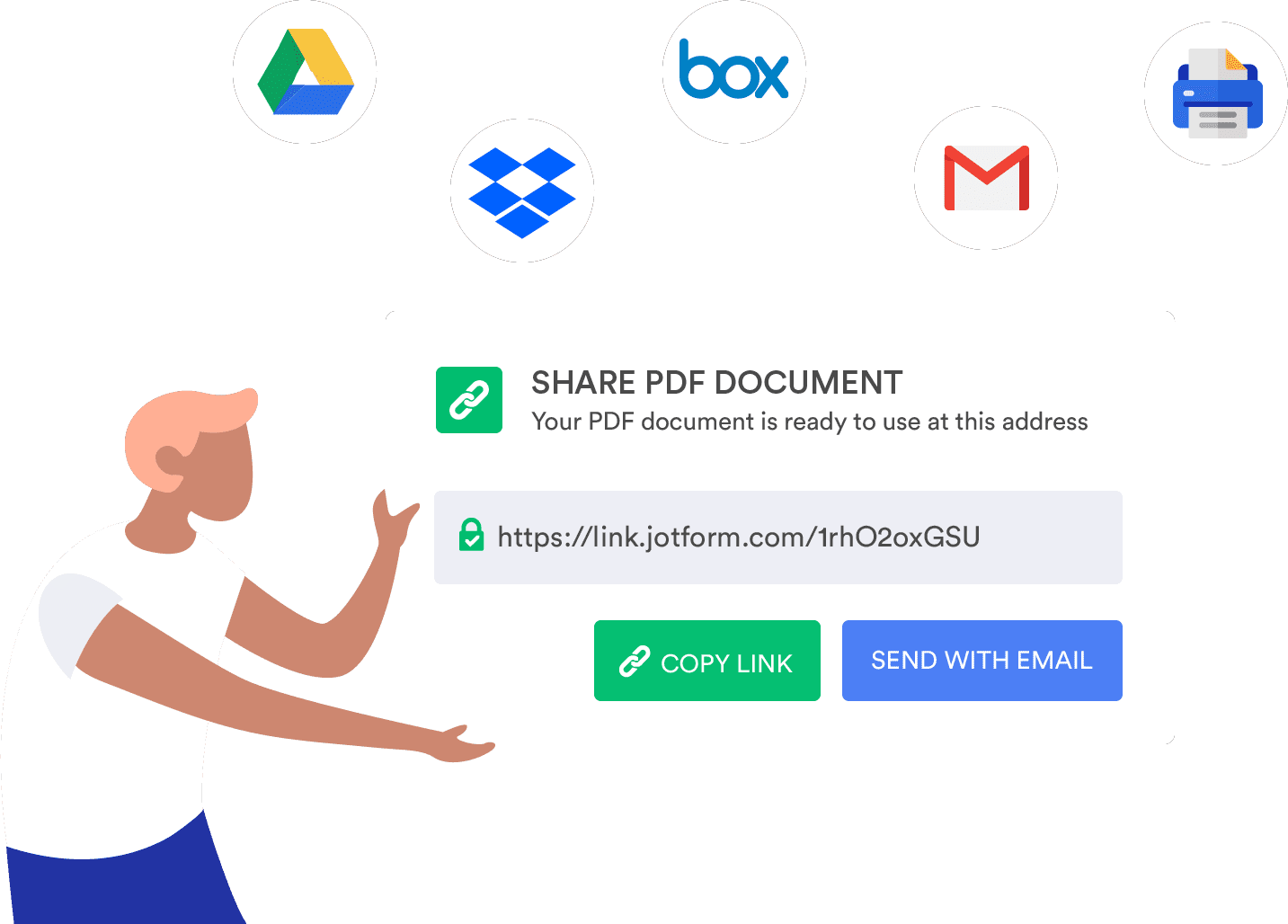 Share your PDF documents
Your PDF document can easily be emailed to colleagues and customers.
Send PDFs with autoresponder
Once your form is completed, you can automatically send a copy of it to your recipients.
Synchronize with integrations
Jotform PDF Editor lets you automatically save your PDF documents to cloud services, such as Google Drive and Dropbox.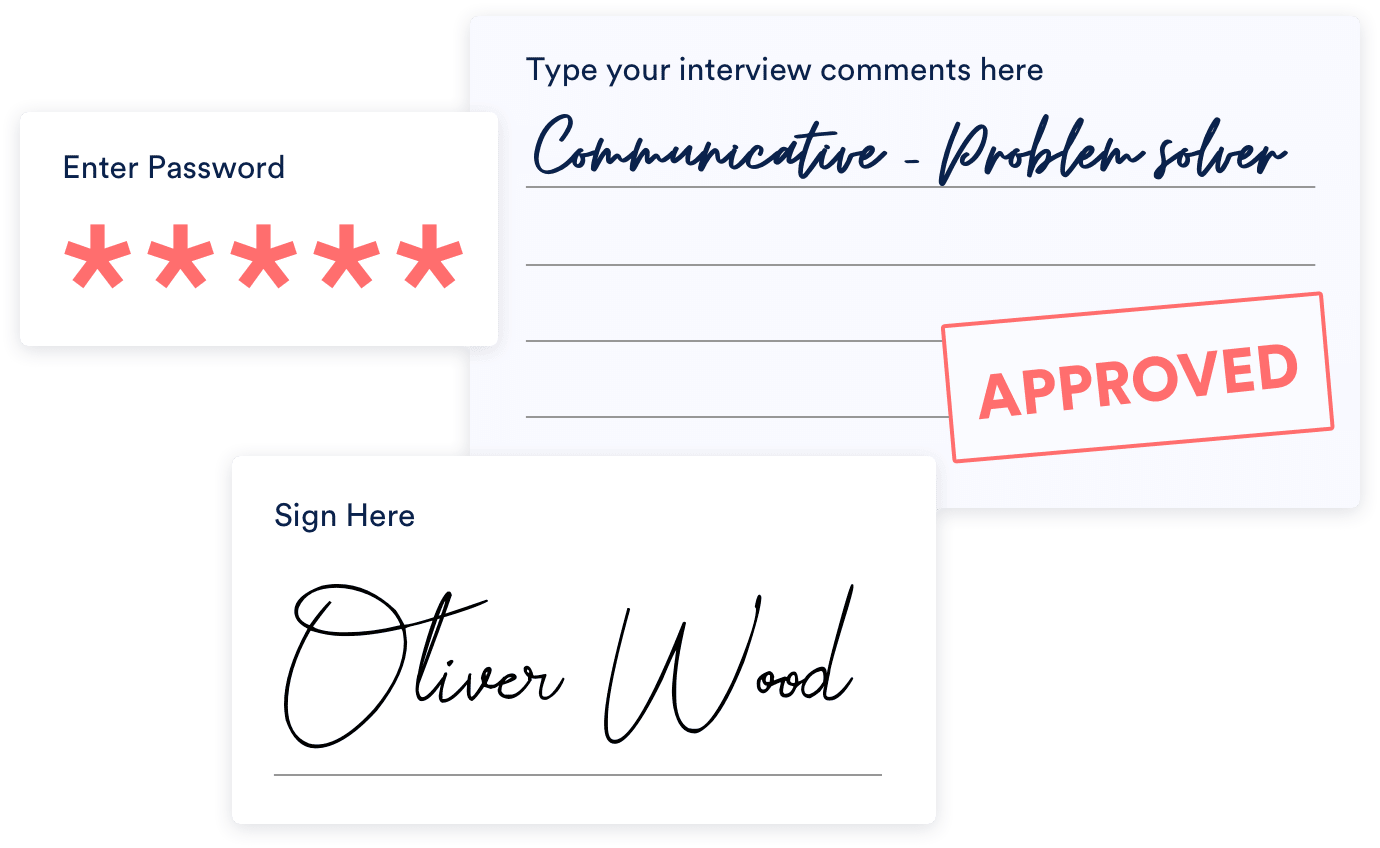 Electronic signatures
Accept electronic signatures whenever someone fills out your online form. Jotform offers several signature widgets, so you can pick one that best meets your needs.
Annotation
Insert blank sections into your PDF documents so that colleagues and customers can easily leave notes or comments.
Password protection
Want to protect your PDF? Insert a password to keep it private.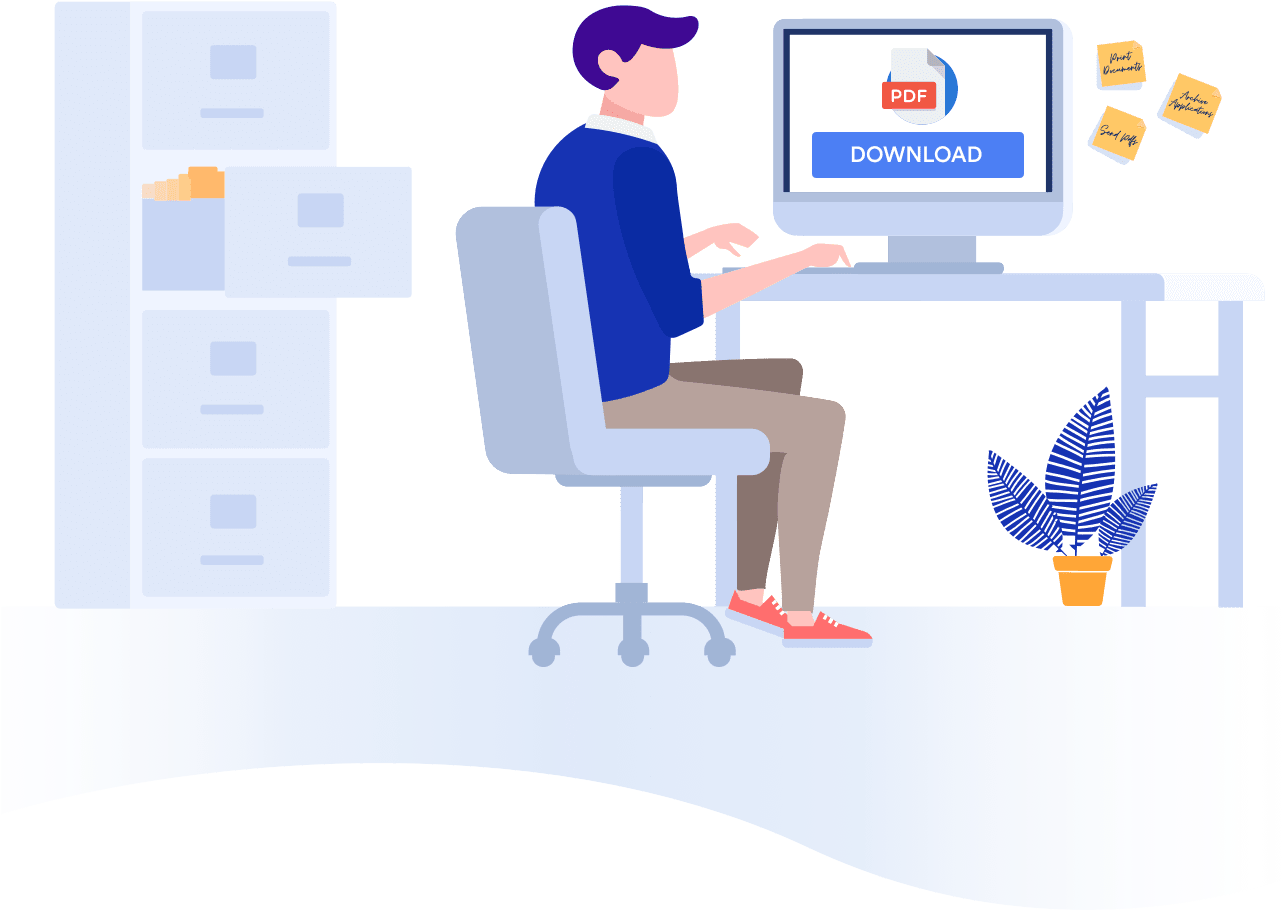 Custom file names
When you download your PDF document, you can give it a custom name to make it easy to save and search for.
Download & print
Archive your form submission data in a polished and great looking document. You can save them one at a time or all at once.