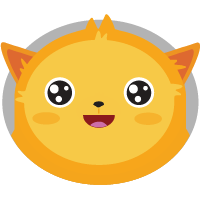 With 45+ payment methods, 30+ languages, and up to 99 display and billing currencies, 2Checkout is the ultimate payment provider for businesses with a global audience. Trusted by more than 17,000 companies in over 180 countries, 2Checkout creates a seamless checkout experience that puts customer needs front and center.
It's easy to create a powerful 2Checkout payment form with Jotform. Using our simple drag-and-drop Form Builder, you can customize your form to match your business and integrate it with 2Checkout. Once the form is published, customers can submit payments, recurring subscriptions, and donations online.

2Checkout makes it easy to manage recurring subscriptions from a global audience. Whether you're selling quarterly magazines or accepting monthly donations for your nonprofit, giving users the option to sign up for recurring payments can help boost revenue and create loyal customers at the same time.
By integrating your Jotform payment form with 2Checkout, you can give customers a personalized checkout experience that lets them shop in their own language and currency.

Both Jotform and 2Checkout are PCI DSS Level 1 compliant, keeping your customers' credit card information safe and secure for all online transactions. Connect your 2Checkout account to Jotform now to boost sales and collect money from customers around the globe.