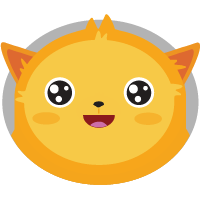 Your customers want a simple, secure way to pay you. GoCardless and Jotform make it easier than ever. One of the most popular direct debit platforms in the world, GoCardless allows users in multiple currencies to accept payments quickly and automatically.
Now with Jotform's GoCardless integration, you can create membership forms, subscription forms, donation forms, and rent-collection forms, and accept payments through them seamlessly.

Jotform's drag-and-drop online form builder is the easiest method of creating forms anywhere. It requires zero technical skill, and it comes loaded with thousands of ready-made templates. When it comes to adding GoCardless to your form, you just select the GoCardless icon and then enter your login information.
Within minutes you can deploy a powerful method of collecting direct debit payments. Jotform forms are also easy for your customers to respond to. They're simple to fill out and can be submitted on the go from any type of device.

Jotform also takes payment security seriously with robust security features and full PCI DSS Service Provider Level 1 compliance. Get started with a Jotform payment form today, and start collecting GoCardless direct debit payments right away!