Easy to Use
Easiest summer camp management tool.
We've packed a duffel bag with powerful online tools that make managing your camp a breeze. Whether you need tocampers, accept, arrangedetails, collectinformation, or gather, our easy-to-use form builder lets you create professional-looking custom forms that will meet your needs.
testimonials
What our users say about Jotform
"Jotform is an essential product for any type of business. For my business, it allows me to create customized forms for my camp events and services."
"I find that Jotform is very, very user-friendly both for me, who's creating the forms, and for the people who are registering for our camps."
"Jotform is very user-friendly and easy to use. The workflow makes sense and different options make it a great addition to our organization and camps."
professional designs to meet your needs
Customize Your Forms
With Jotform, you can easily customize forms to meet your needs — no coding skills necessary. Select one of our professionally designed templates to give your design a jump start.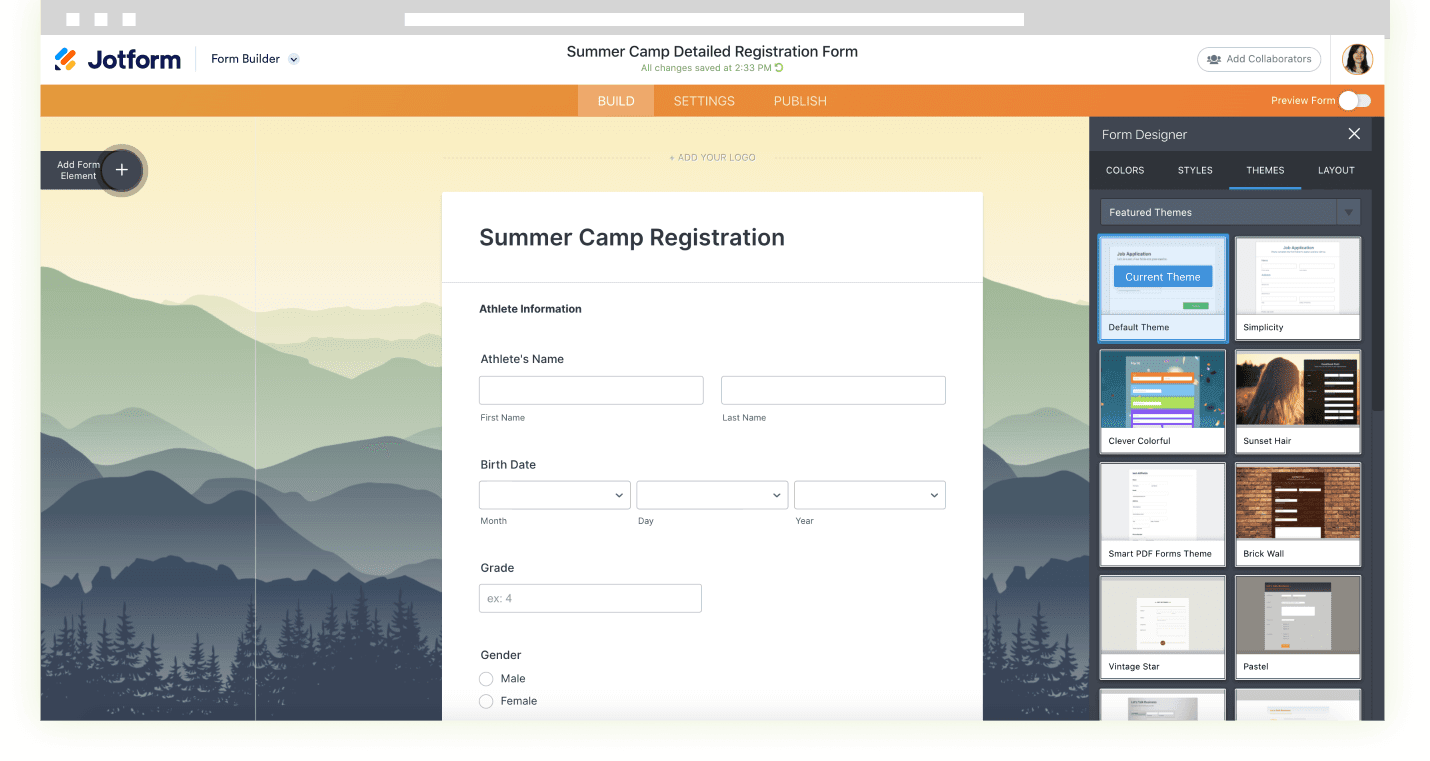 take the worry out of payments
Secure Online Payments
It's quick and easy to collect registration fees and other payments online with popular payment processors like Square, PayPal, Stripe, and Authorize.Net. Jotform won't charge you any additional transaction fees because the only pesky things you should be worrying about are mosquitoes.