Jotform's Online Beauty Form Features
Whether you specialize in hair styling, manicures, massages, or tattoos, Jotform can help you collect and manage your business's paperwork online! Discover what you can do with Jotform's free online beauty consultation and client forms.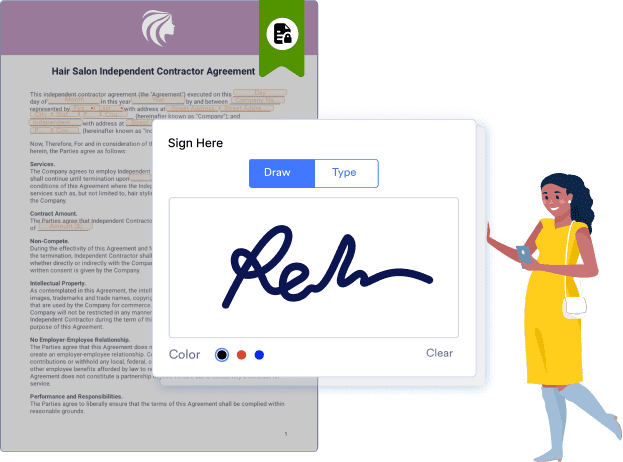 Signatures
Collect Signatures Online Compliance
No more printing, signing, and scanning documents. Collect signed consent forms, waivers, agreements, and more using Jotform Sign! All responses will be securely stored in your Jotform account, and can be turned into PDFs automatically.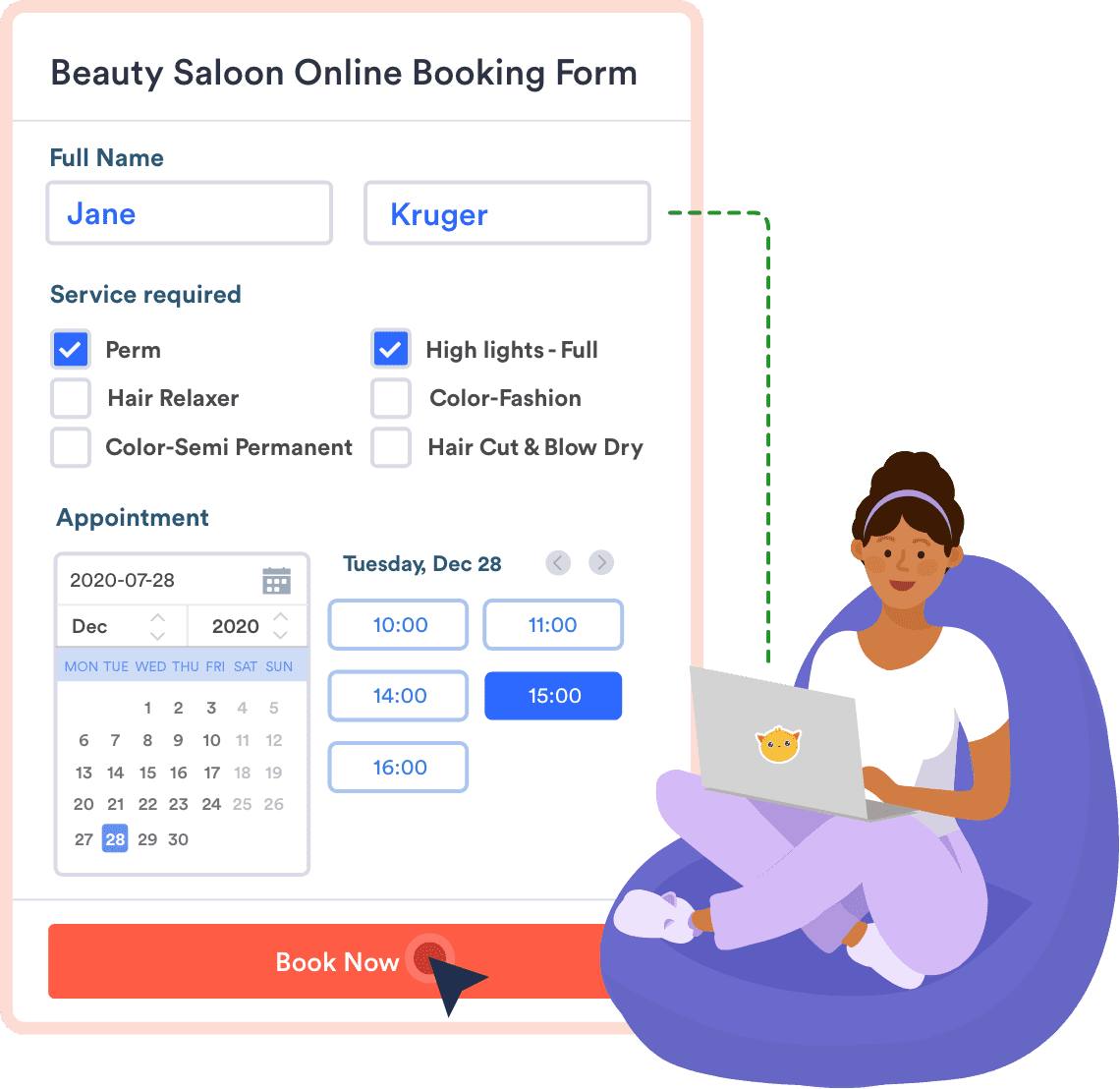 Appointment
Seamlessly Schedule Appointments
Add an appointment field to schedule appointments through your forms. Clients can pick a date and time from a personalized calendar to make reservations online — so you can automate your booking process without double-booking your services.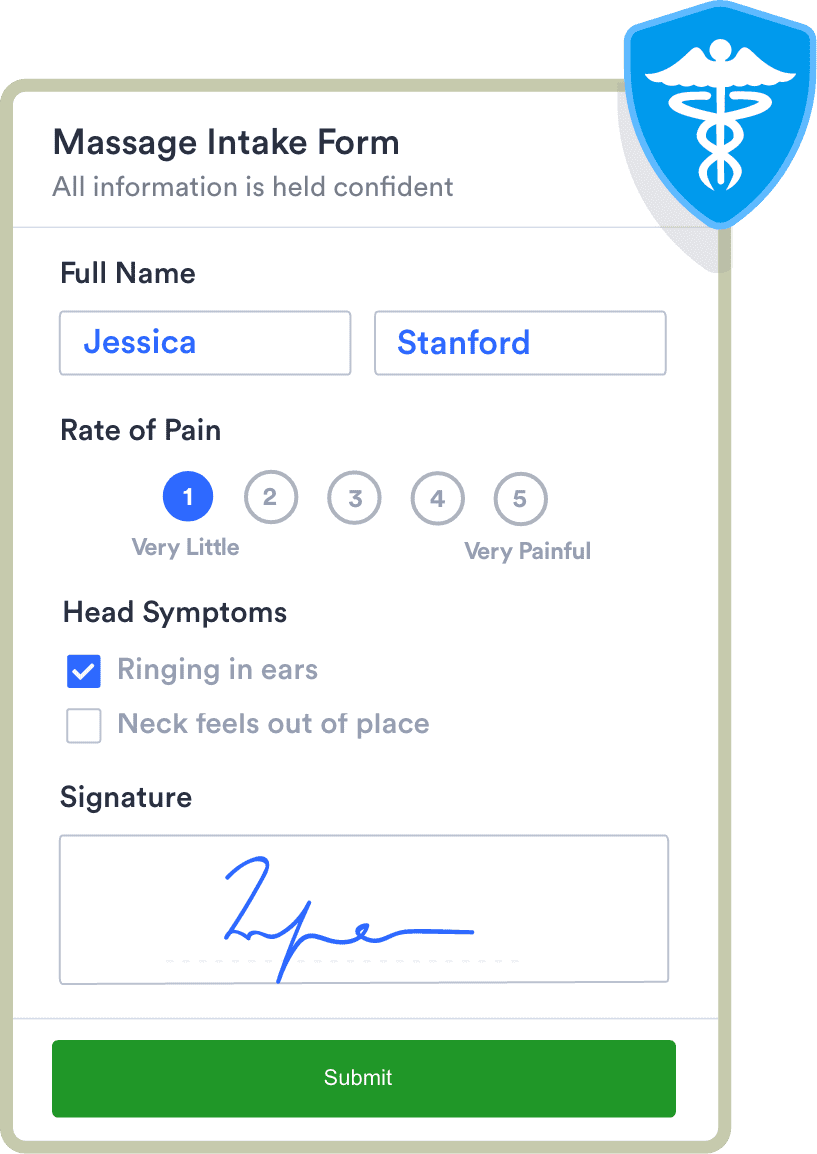 Protect Client Data with HIPAA Compliance
Collecting sensitive medical data through your forms? Jotform offers a HIPAA compliance option so you can keep protected health information (PHI) safe and secure.
Kiosk Mode
Set Up Kiosk Mode
Collect multiple responses on your salon's tablet or mobile device. With Kiosk Mode — available in our free Jotform Mobile Forms app — your form will automatically refresh after each submission, reducing contact time and improving efficiency.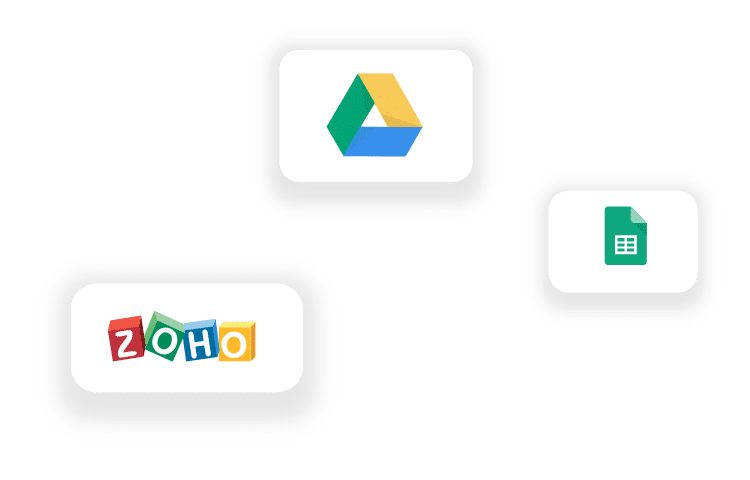 100+ Free Integrations
Connect your beauty forms with 100+ free integrations to automatically update your CRM, receive card payments, manage email lists, and store data in popular cloud storage platforms like Dropbox and Google Drive.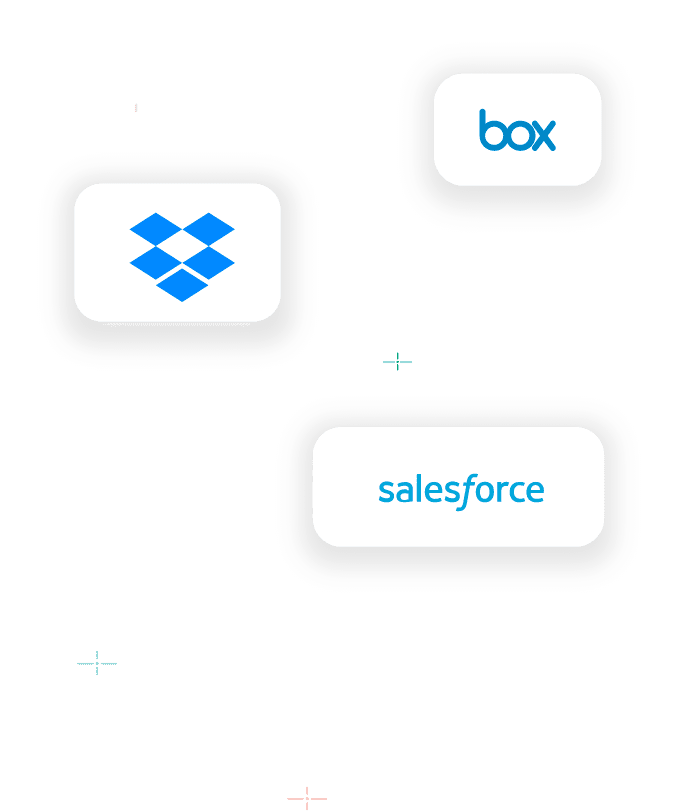 Reports
Generate Reports
Turn your data into professional reports so you can make better decisions for your business. Jotform Report Builder lets you visualize and present your data in seconds — perfect for analyzing your submissions or presenting data to business partners.
Turn Requests Into Approvals
Respond to appointment requests instantly with Jotform Approvals. Build custom automated approval flows without doing any coding, and assign submissions to approvers. Submissions can be reviewed from any device, and you can even send autoresponder emails to notify clients about their appointments!