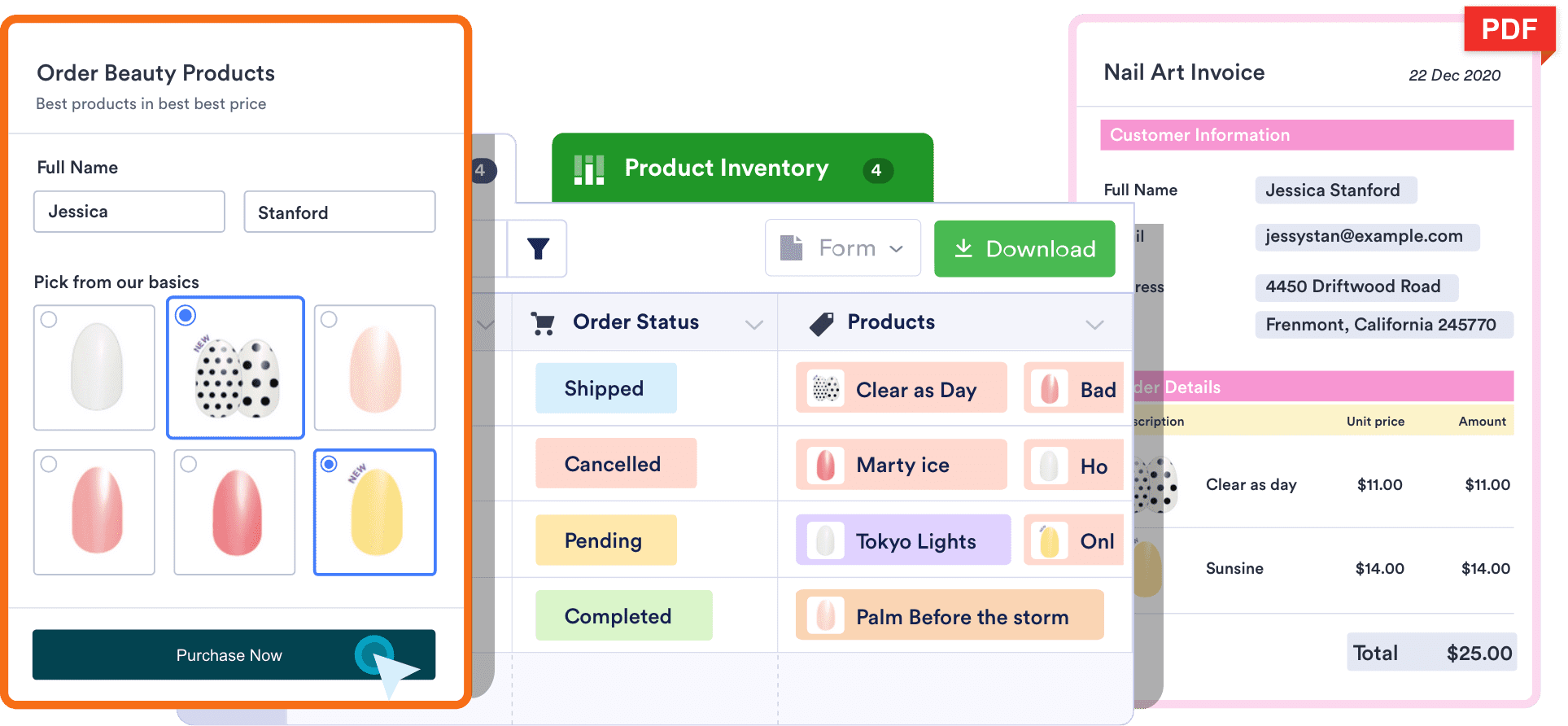 Free Readymade Beauty Templates
Not sure where to start? Customize a readymade template to create the perfect form for your business in just a couple of clicks.
Get a head start on your appointment scheduling forms, consent forms, consultation forms, and more! Just select the template that best suits your needs and customize it to perfectly match your beauty business.
Get rid of paper forms and manage information for your salon in a powerful online spreadsheet-database hybrid! With Jotform Tables, you can choose from our readymade Salon Spreadsheet Templates to keep track of just about anything for your salon business — including customer feedback, product inventory, sign-in sheets, appointments, and more. Get started by choosing your table template, customizing it, then filling it out directly or through the attached online form.
Turn form submissions into auto-generated PDF invoices, receipts, confirmation letters, and more. Customize a PDF template with your logo and branding. When a customer fills out your form, their response will automatically be converted into a polished, professional PDF!