Use Cases / Sell Products
Sell Beauty Products Online
Add your product details, pricing, and images to sell beauty products through your website with a free Beauty Products Order Form.
Drag & Drop Builder
Design your form
Make your form as stunning as your extensions with Jotform's drag-and-drop Form Builder! Choose from readymade color schemes, upload your logo, and add helpful form fields like appointment calendars and e-signatures.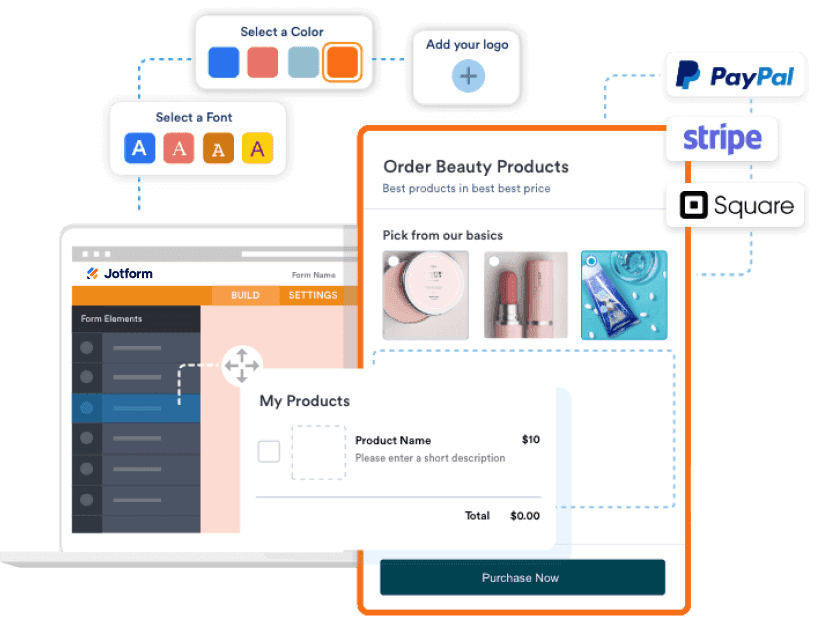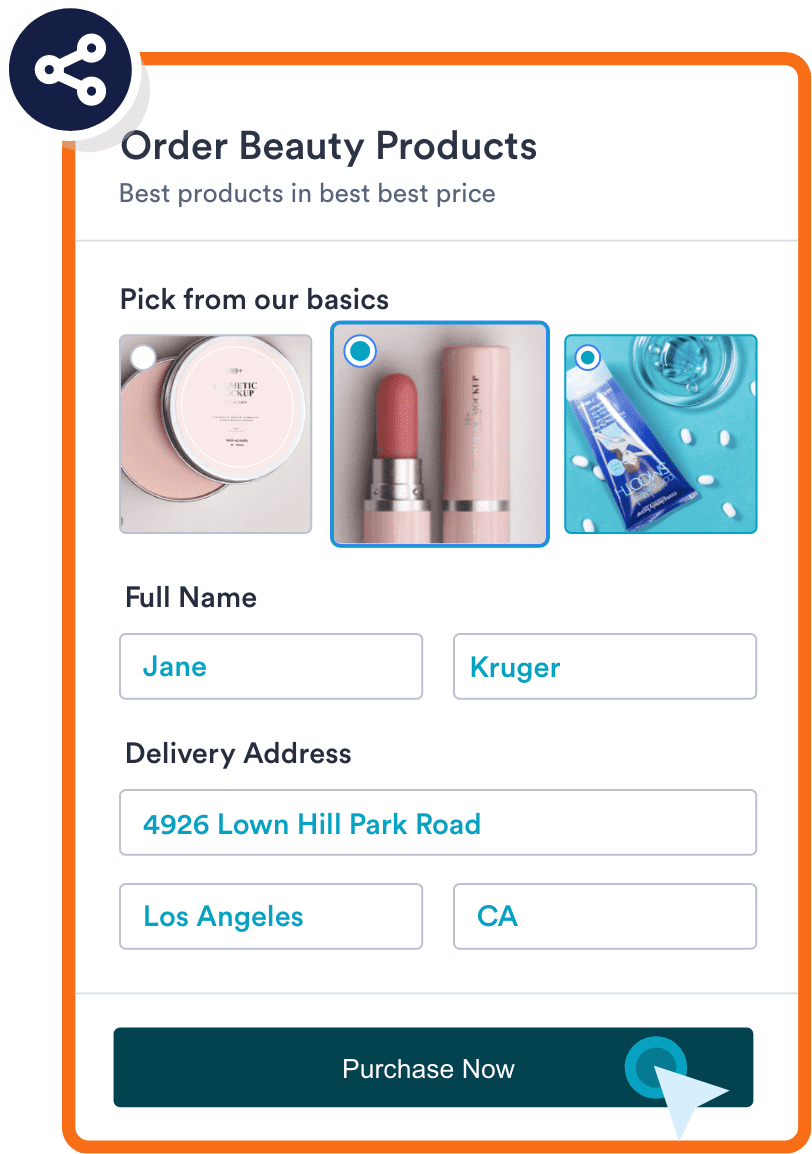 Online Form
Share or embed your form
Once you've finished customizing your form, share it with a URL or embed it in your website to start collecting responses instantly.
Jotform Tables
Manage Order Requests
Keep your clients' information organized with Jotform Tables. Manage your bookings, contact details, e-signatures, and file uploads in an all-in-one database — available in spreadsheet, card, or calendar view.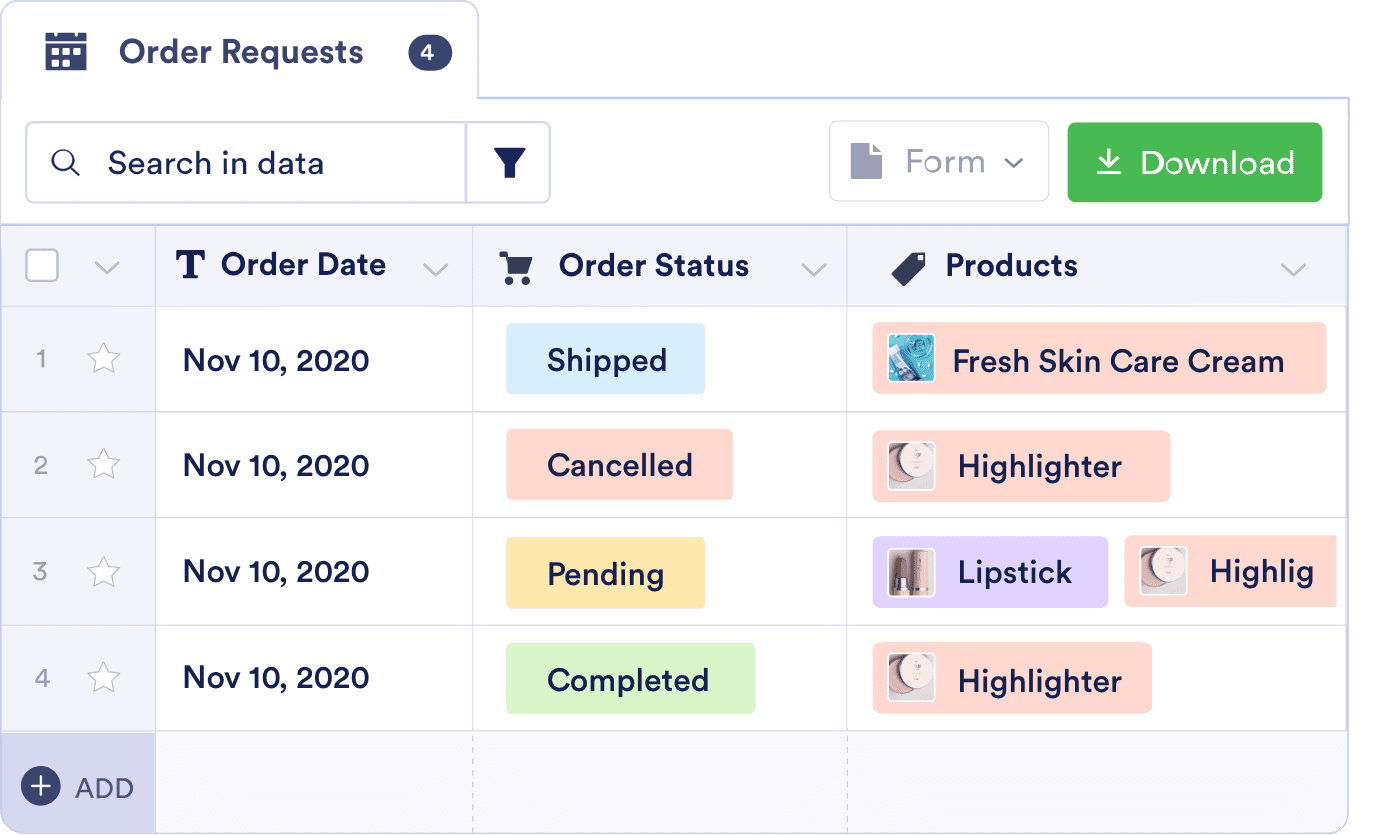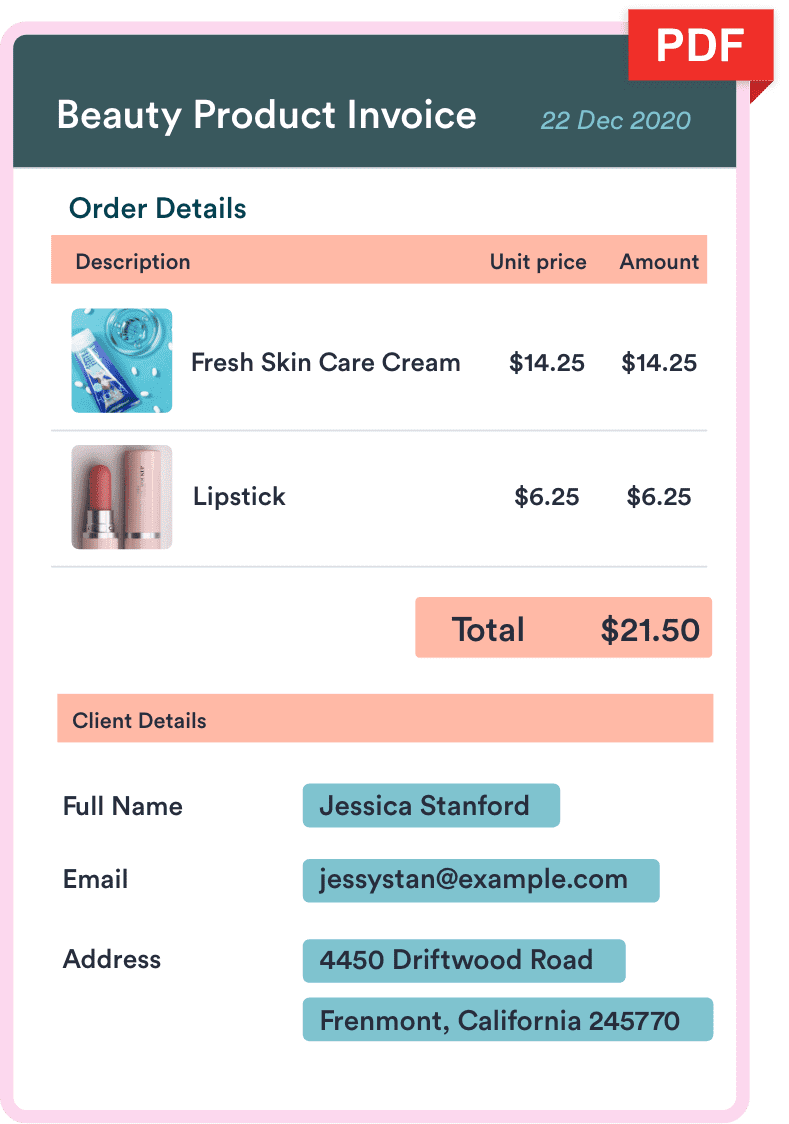 Jotform PDF Editor
Generate invoices
Whether you need to create invoices or consent forms, do it automatically with Jotform PDF Editor. Just customize a PDF template and attach it to your online form to instantly turn every submission into a PDF document — easy to download, print, store, and share via autoresponder.