Assign Forms
Assign Forms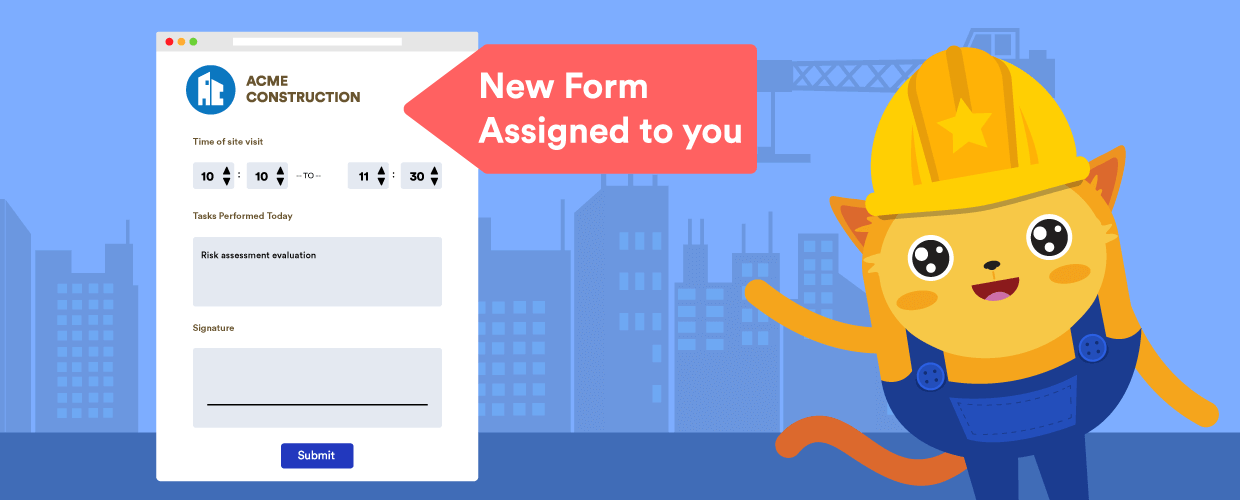 When assigning a form through a link, you can ensure that your employees are the only ones who can fill it out by restricting access to onlyyour company's email domain. Someone who doesn't have an email address from the domain you select won't be a...
JotForm offers our users many different ways to share their forms. If someone needs to fill out your forms regularly, such as people who report you, you may want to use our Assign Forms feature. With Assign Forms, you can share forms with specific p...
Assigning forms to your team is a great way to increase efficiency. But each member of your team might have different responsibilities regarding the forms that they're assigned based on their role. As the form owner, you can set different permission...
If you want forms to be available for a limited period of time, you can easily add an expiration date and time to your assigned forms.Please note that the expiration date only affects the Assign Forms link. This means that email assignees aren't aff...
If you're a form assignee, you can submit an assigned form, and, depending on your permissions, you may be able to view/edit your submissions. You can do this through the Sent box.On the JotForm website1. Click on Assigned Forms in the left menu.2. C...
You can easily access forms that have been assigned to you. Log into your JotForm account in either the mobile app or the JotForm website.On the JotForm website: 1. Log into your JotForm account, and go to your My Forms page. 2. Click on Assigned F...
There are many different situations where assigning forms can be useful. If you're a team leader and you need your team to collect information, you can create a form and then assign it to your team members.It's easy to keep track of your assignees'...
JotForm's Assign Forms feature allows you to collect data on the go using our mobile app, JotForm Mobile Forms. Assignees can view and fill out their assigned forms, or have others complete the forms if they're collecting information. And they don't ...
Some forms need to be filled out regularly. For example, an inspection form might need to be completed at the end of each month. You can assign this form to an employee and schedule a reminder email to go out to your assignee every month. 1. Go to t...