Accept Mollie Payments via Online Forms
Collect payments for online orders, recurring subscriptions, donations, and more with Mollie forms. Use Jotform to create a custom payment form that integrates with Mollie, a leading European payment processor. Accept all major credit cards directly through your form, as well as 20+ alternative payment methods — all while guaranteeing the privacy of your customers' data.
No Monthly Fees
Mollie doesn't charge monthly fees for collecting online payments. Plus, Jotform will never charge you additional transaction fees for accepting payments through your forms.
Free Mollie Payment Form Templates
Not sure where to begin? Choose a free Mollie form template, customize it to match your branding, and start collecting payments for products, services, or donations instantly.
Effortless Payments with Mollie
In this Jotform tutorial, we'll show you how easy it is to integrate your online payment form with Mollie, a leading European payment provider that accepts all major credit cards as well as 20+ alternative payment methods, including iDEAL, Klarna, Apple Pay, and more.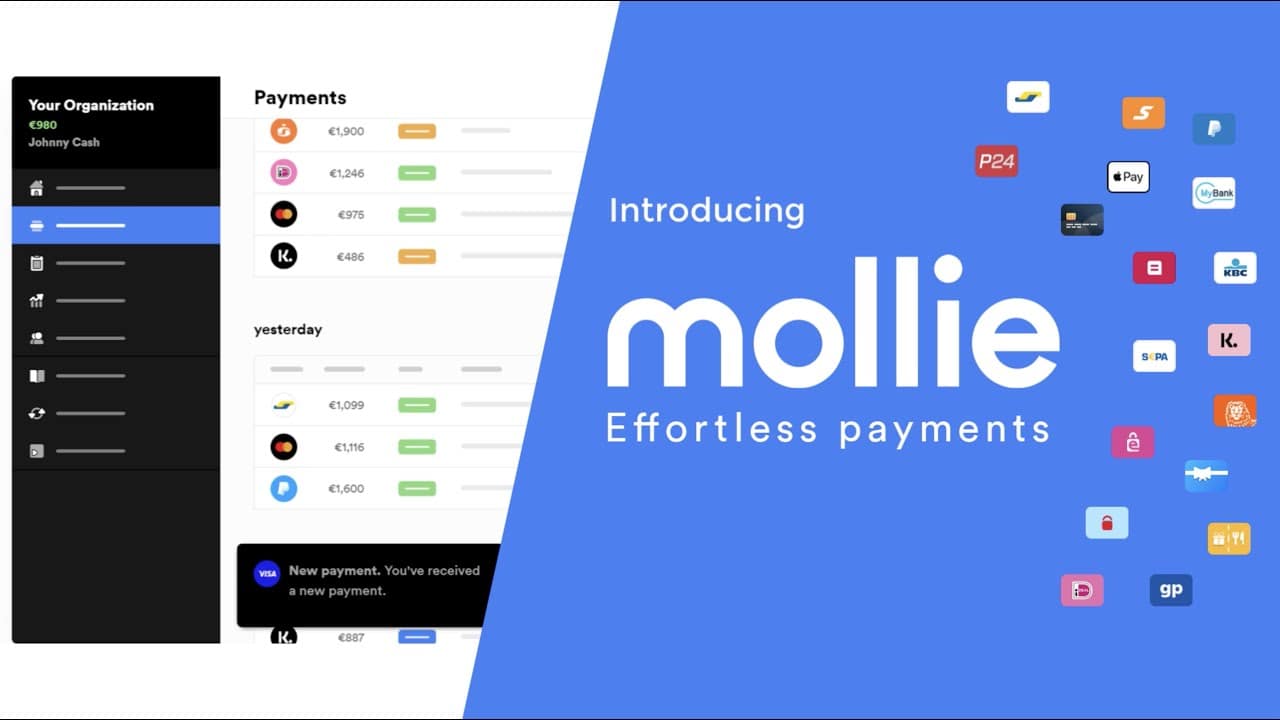 Top-Notch Payment Security
Both Jotform and Mollie keep cardholder data protected with PCI-DSS Level 1 Certification and PSD2 compliance. On top of that, Jotform also protects all form submission data with GDPR compliance, a 256-bit SSL connection, and optional security features like form encryption and HIPAA compliance.
GDPR-Compliant Forms
Jotform also protects form data according to General Data Protection Regulation (GDPR) standards — meaning you can rest easy knowing your forms are GDPR compliant and you're keeping your customers' payment and personal information safe.
Accept Alternative Payment Methods
Give your customers more ways to pay. Jotform's Mollie forms integrate with all leading payment processors and offer 20+ alternative ways to pay - including all major credit cards, Apple Pay, PayPal, iDEAL, Klarna, and many more.
Broad Payment Coverage
Established in the Netherlands in 2004, Mollie provides an ideal online payment solution for the European Economic Area (EEA). Payments can be accepted in 28 currencies from all 30 EEA countries, Switzerland and the UK!