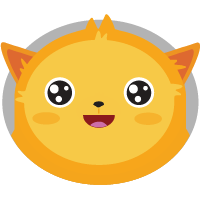 Whether you're a small business selling products, a school accepting enrollment fees, or a nonprofit collecting donations, you need an easy way to get paid. And more importantly, your customers need an easy way to pay you. That's why Jotform and Stripe are such a winning combination.
No company on earth makes creating online payment forms easier than Jotform. Our drag-and-drop form builder has zero learning curve, allowing anyone to create a fully-functional, gorgeous online form in just minutes. With Jotform, you can even create the form using a mobile device.

But the real benefit to using Jotform is how easy the experience is for your customers. The forms show perfectly on any device and have built-in features to make the forms easy to fill out -- vastly increasing your response rate and revenue.
Thousands of businesses power their online revenue stream through Jotform and Stripe, and a big reason is how secure it is. Both companies are leaders in payment security, with Jotform being the only online form software that's PCI DSS Service Provider Level 1 compliant. Jotform's Stripe integration also complies with the EU's Payment Services Directive (PSD2), ensuring transactions meet PSD2's strong customer authentication requirements.

Get started with a Jotform and Stripe payment form today for free!