JOTFORM APPROVALS
Automate your approval process with ease.
Streamline approvals within your workflow. Collect HR requests, job applications, IT tickets, and more with online forms and turn them into tasks in an automated approval flow.
TRY NOW — It's Free!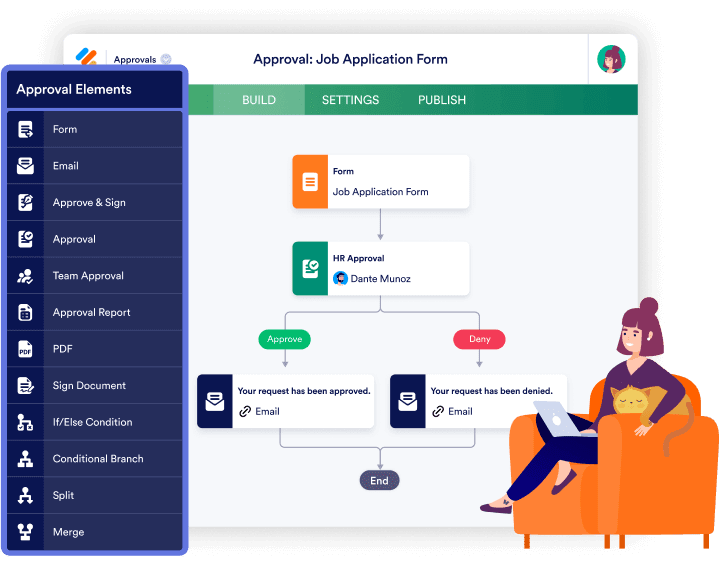 Set up in minutes
Build the perfect approval flow without any coding. Jotform's drag-and-drop interface allows you to easily add approvers, emails, and conditional branches to your approval process.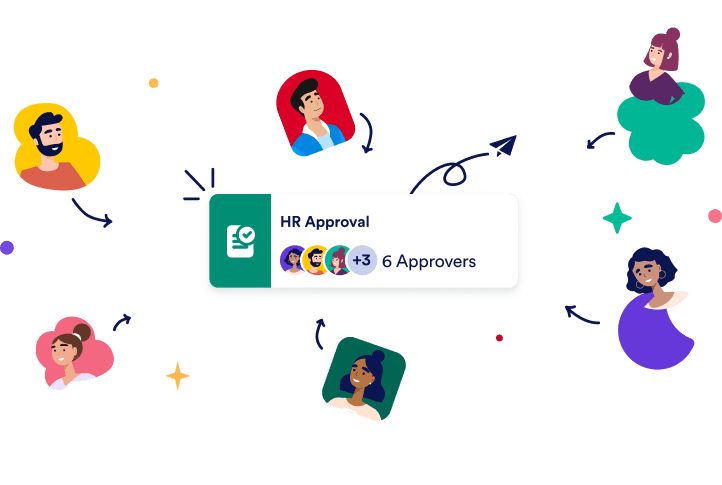 Simplify Team Decision Making
Make the decision-making process as easy as possible for your organization with Jotform Group Approvals. Set rules for each approval flow, track activity during the approval process via Jotform Inbox or Jotform Tables, and allow each member of the approval flow to submit approvals and feedback independently.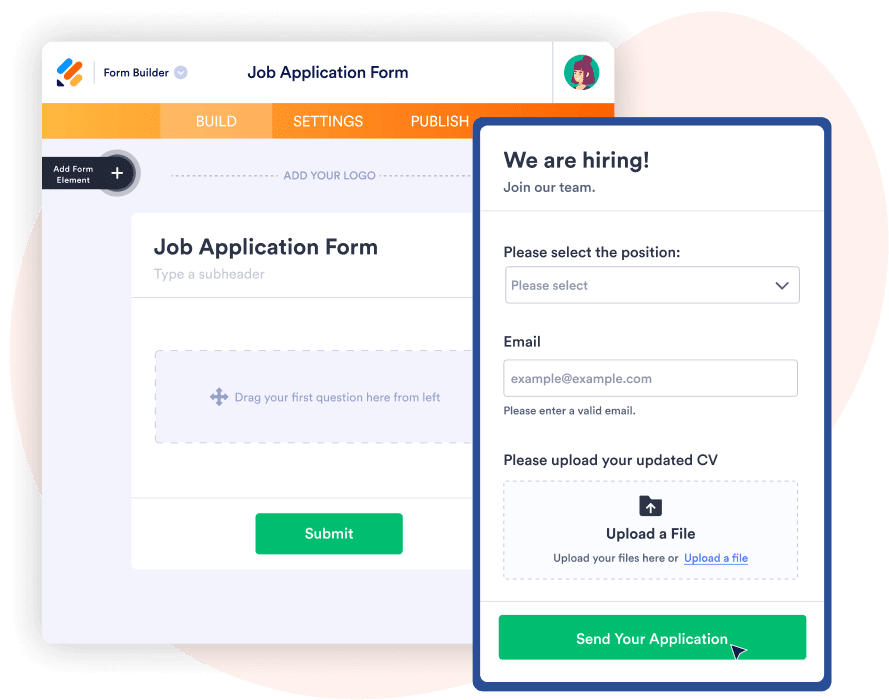 Turn Forms into Flows
Create any form from scratch or customize a free template with our Form Builder — and turn form submissions into approval flows instantly.
1

Build the perfect online form for your website and start collecting responses instantly.

2

Create an approval flow for submissions that you can easily track and manage from any device.
See Features
Track and manage approval flows
Keep track of every step in your approval process from any device via email, Jotform Inbox, Jotform Tables, or the Jotform Mobile Forms app.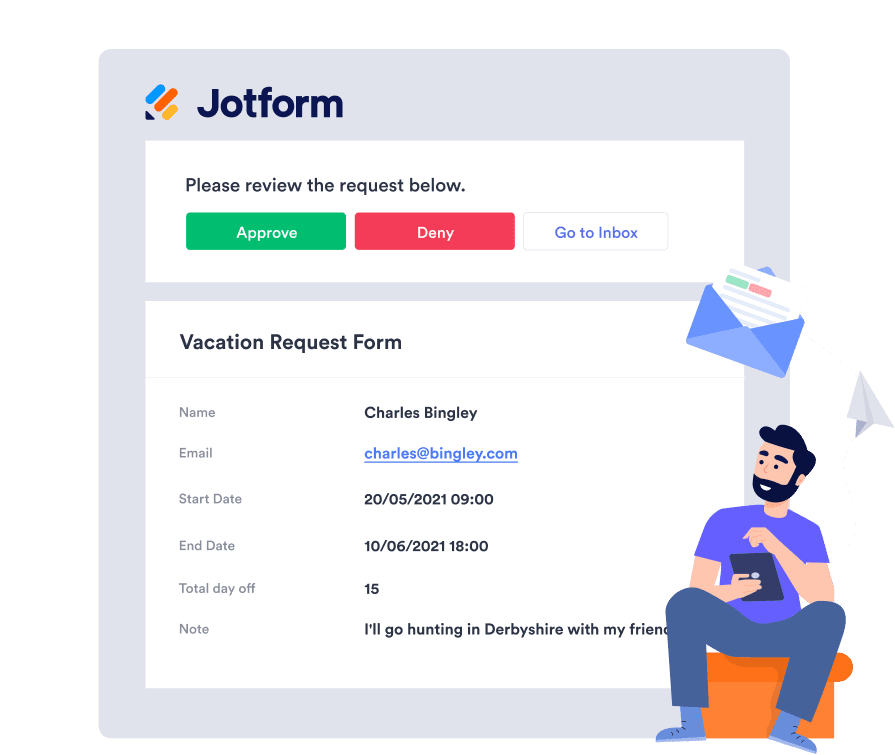 Notify users via email
Send approvers automated emails for every new task they receive. Form respondents will receive personalized emails if their requests are approved.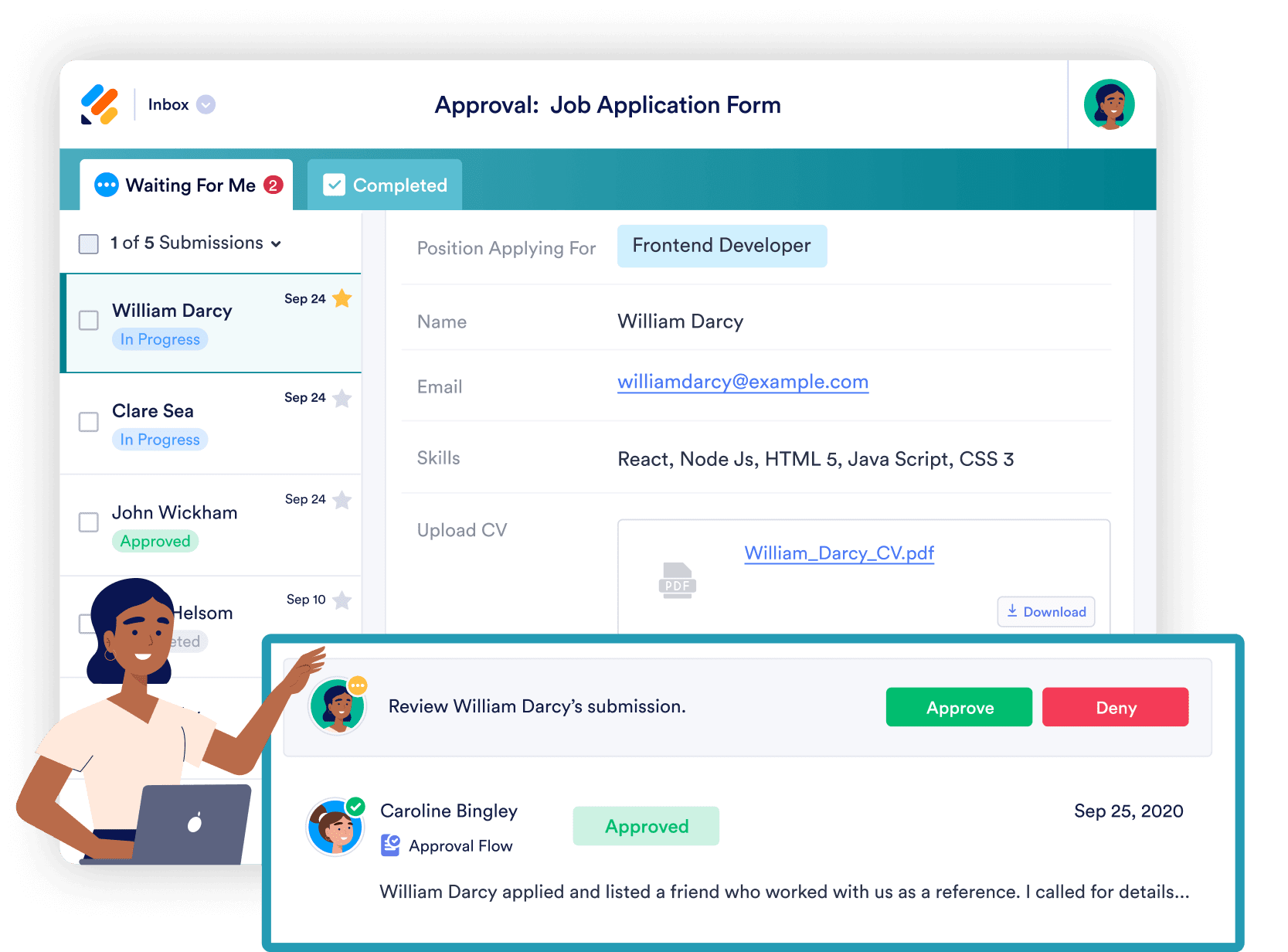 Respond to submissions fast
In Jotform Inbox, approvers can view and respond to pending approvals, and form owners can track every step — so no task gets left behind.
TRY NOW — It's Free!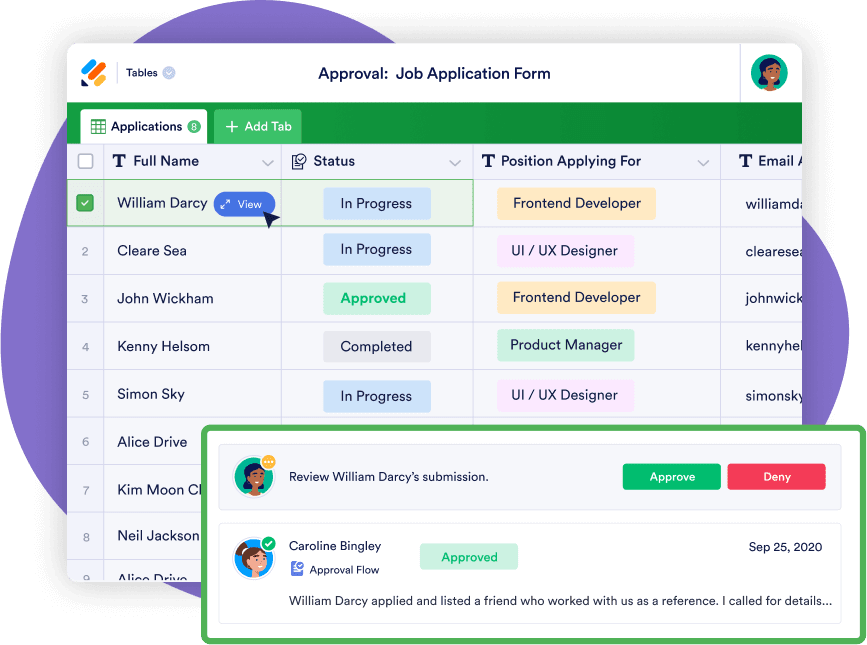 View all submissions in one place
See your information in the way that works best for you and your team with Jotform Tables, an all-in-one spreadsheet-database hybrid.
Streamline your approval process
Create automated approval flows with Jotform