FINANCE APPROVAL FLOW
Automate Your Finance Approval Flow
Streamline the way your finance department handles requests with automated approval workflows. Save time processing expense claims, invoices, financial aid requests, and more with Jotform Approvals.
TRY NOW — It's Free!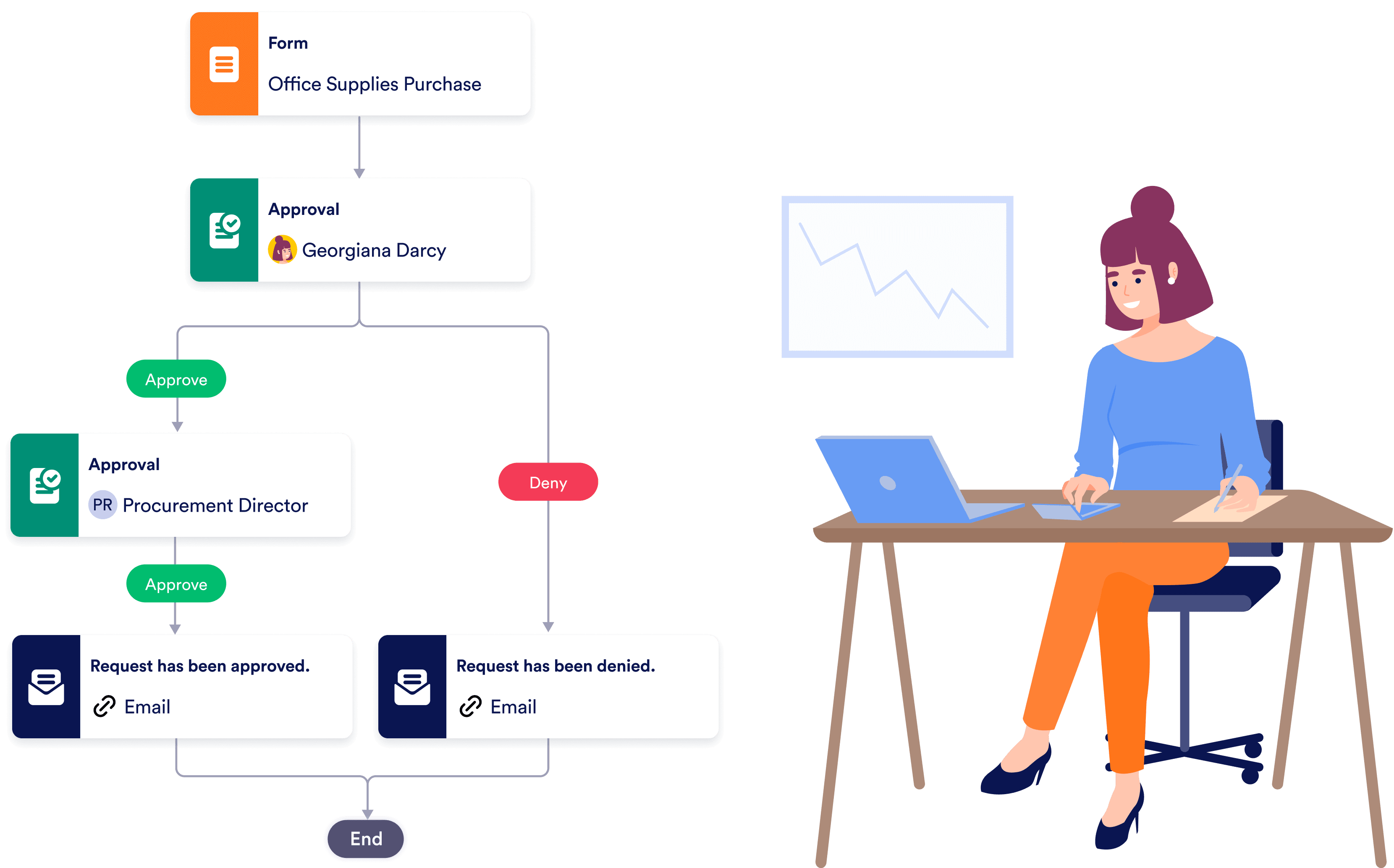 Easy budget management
Streamline budgeting and eliminate back-and-forth emails with Jotform Approvals. When someone fills out your budget approval form, their request will automatically be sent to a finance specialist — who can approve or deny the request from any device.
Speed up invoice approvals
Enjoy an easier way to collect, review, and approve invoices. Employees can upload invoices via your online form and automatically send them to finance managers for approval.
Business trip planning made easy
No matter your industry, speed up your expense review process with an automated approval flow for business trip planning — and spend more time where it counts!
Streamline financial aid services
Get students the aid they need fast with an automated approval flow template. Respond to financial aid applications quickly and send custom automated notifications with Jotform Approvals.