JotForm Enterprise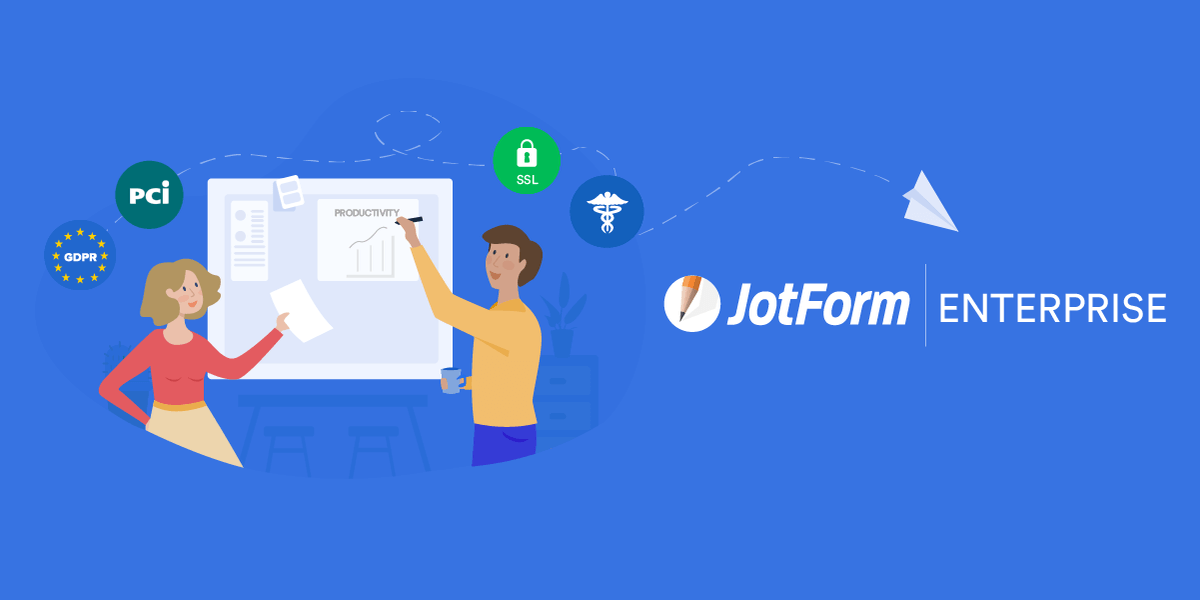 ›››Dashboard›››User Management›››How to Create a New User›››How to Delete a User›››How to Change a User Type›››How to Update Settings and Profile Information of a User›››How to Review Activity Logs of a User...
IMPORTANT NOTE:In order to use the SSO Prefill feature with your JotForm Enterprise forms, please make sure to properly configure sending attributes within your SSO app. You can check for platform specific instructions from the list below: ›››O...
Before you beginBefore you can use the JotForm Enterprise connector on Microsoft Power Automate, you must have a JotFormEnterprise account. If you are interested, you can contact enterprise salesIntroductionMicrosoft Power Automate is formerly known ...
JotForm For Teams allows you to share forms with other users of your dedicated server: ›››Share access to individual forms›››Share access to a specific folder›››Transfer form ownership to another userAll forms present on a server ca...
Our traditional, standard plans (Free, Bronze, Silver and Gold) are single-user plans that run on shared servers and come with online-only support. JotForm Enterprise is our only multi-user plan where an admin can assign access-level controls to...
Add new APP to your company apps in administrator screenSearch for "saml test connector" and select OneLogin "SAML Test Connector (IdP w/attr)Set JotForm app's details and save the app;Display Name: JotFormRectangular Icon: #URLSquare Icon: #...
On the move to HIPAA, here are some potential pitfalls that you need to be aware of››› Security››› Integrations››› Approval Workflows››› Emails››› What Else?SecurityData is encrypted at rest by default at an Enterprise S...