JotForm Enterprise
JotForm Enterprise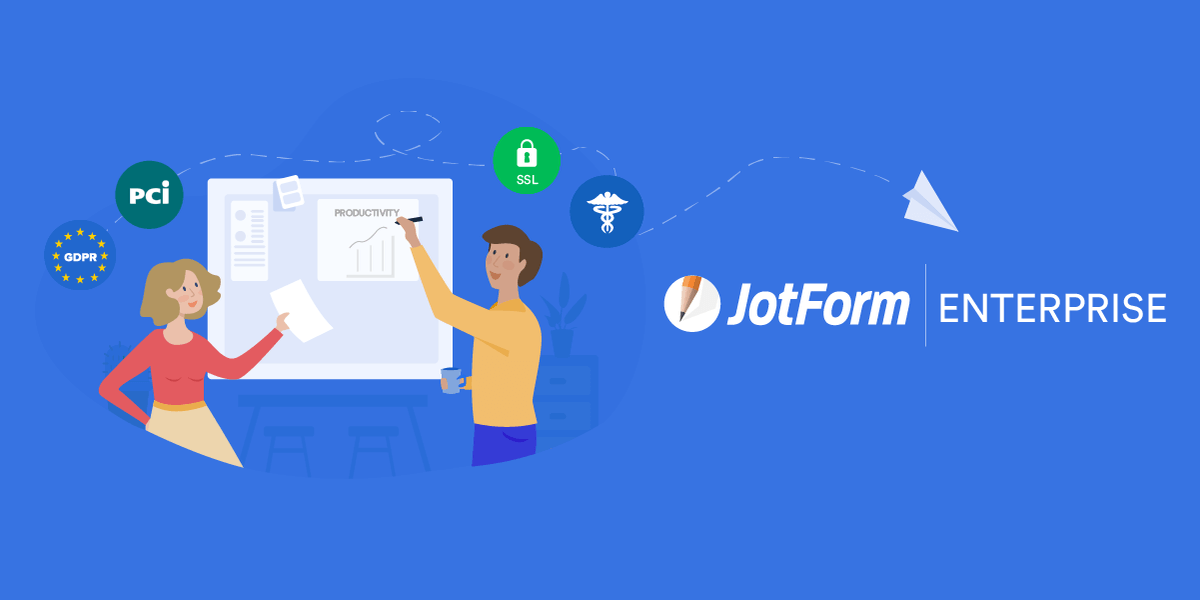 If you happen to be an ADMIN user of your company's Enterprise server, you would probably find it useful to know how your server is doing, how many submissions are being received, how many forms are used on server and how those forms are being view...
This tutorial will help you to integrate JotForm with an identity provider platform to set up single sign-on (SSO) for Enterprise users. Once you complete the SSO integration, your users can log in using your organization's identity provider.Config...
This guide explains the required steps for setting up SSO Prefill for an already configured SAML SSO Application. As soon as you are done with setting up the attributes sending on your SSO app end, you may enable SSO Prefill for your forms. Here's ho...
Before you can use the JotForm Enterprise connector on Microsoft Power Automate, you must have a JotForm Enterprise account. If you are interested, you can contact enterprise sales ...
All forms present on a server can be managed by server ADMIN, but in this guide we will explain sharing options available to all server USERS. JotForm For Teams allows you to share forms with other users of your dedicated server: ›››Share acce...
Our traditional, standard plans (Free, Bronze, Silver and Gold) are single-user plans that run on shared servers and come with online-only support. JotForm Enterprise is our only multi-user plan where an admin can assign access-level controls to...
On the move to HIPAA, here are some potential pitfalls that you need to be aware of Security, Integrations, Approval Workflows, Emails, What Else? Security Data is encrypted at rest by default at an Enterprise Server (good for PII):Enterprise so...
Depending on the number of seats you have bought for your Enterprise server, you can create new users or admins. To create a new user please follow the steps shared below:Step 1: Go to your account's Admin page.Step 2: On the Admin page, you will s...