Update Your CRM Instantly
Send new contacts to your CRM or update existing ones with custom online forms.
Build Your Form
Create a contact form, signup form, or lead gen form with our drag-and-drop Form Builder.
Add HubSpot
Select HubSpot as your integration and connect your account with Jotform.
Grow Your Contact List
Leads gathered through your form will automatically be sent to your HubSpot CRM!
Integrate for Free
You don't need to pay any fees to connect your HubSpot and Jotform accounts.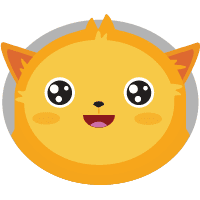 HubSpot CRM doesn't just help you collect leads — it also helps you connect with them. The free HubSpot CRM tool helps business owners efficiently manage business relationships by making it easier to organize contacts, monitor sales pipelines, and convert leads into customers.
Build a custom lead gen form or contact form with our drag-and-drop Form Builder to start collecting leads through your website. You can even choose a free form template to get a head start! Once you've customized a form to match your branding and integrated it with HubSpot, you'll be able to seamlessly gather new contact info and automatically send it to your HubSpot lists.
Our free HubSpot integration cuts out manual data entry and does the busy work for you, speeding up your lead gen process and making you more productive by giving you the time to focus on what matters — connecting with leads, building loyal customers, and growing your business!