Telemedicine Toolkit
You've got your medical toolkit ready to help those in need — but what about your telemedicine toolkit? With Jotform's HIPAA-friendly telehealth platform, you can easily create online medical forms that keep sensitive health data safe. Learn about the powerful features that make Jotform the ideal medical software for doctors.
E-SIGNATURE FIELD
Get Patient Signatures
Obtain informed consent by collecting e-signatures directly through your HIPAA-friendly healthcare forms. Add an e-signature field to your medical consent forms, or use one of our e-signature widgets, including DocuSign and Adobe Sign. You can also take advantage of Jotform Sign — our e-sign solution that allows you to collect signatures. Patients will be able to sign your document electronically using their finger or a stylus.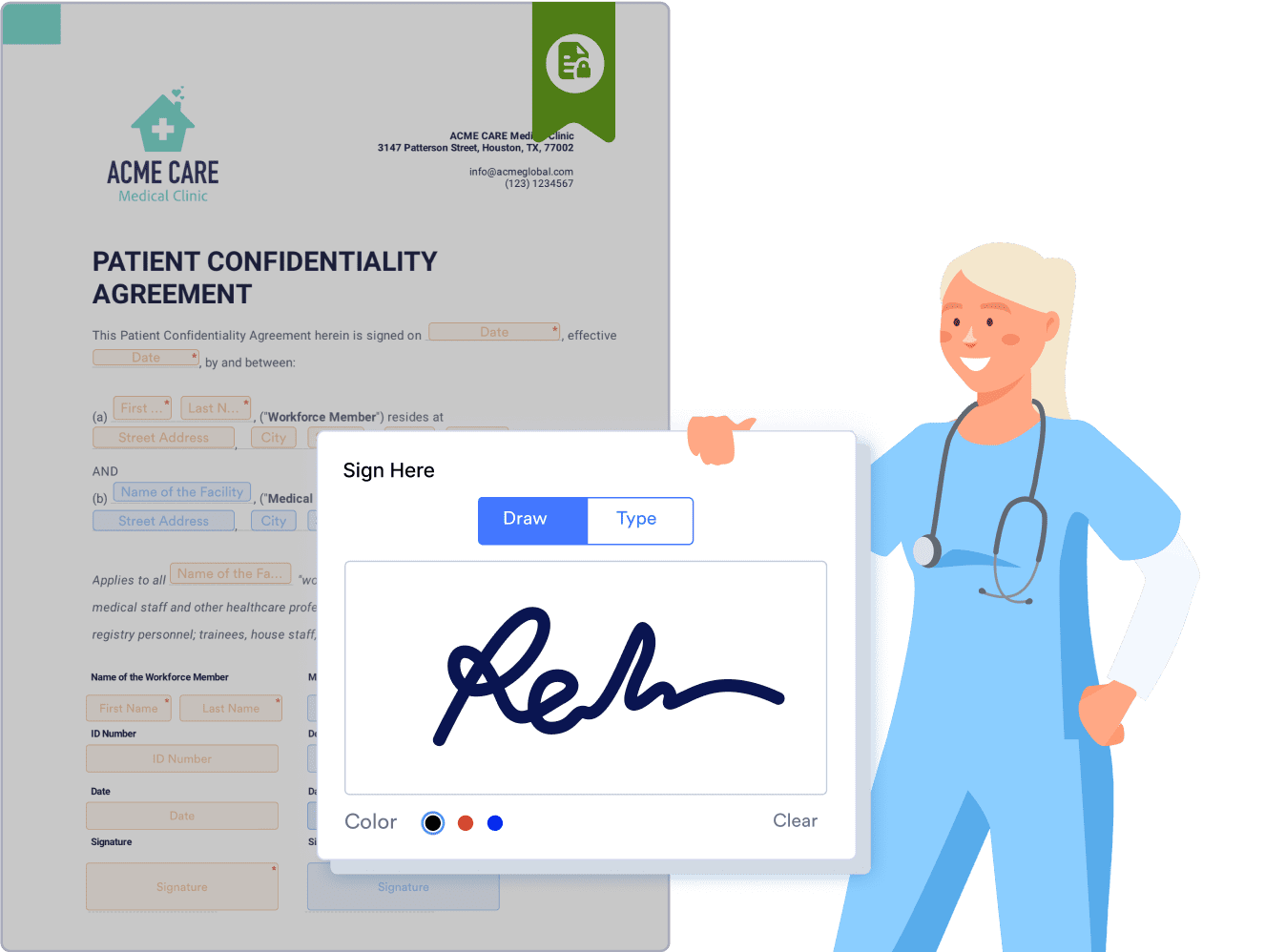 APPOINTMENT FIELD
Schedule Appointments
Patients can easily book appointments online by selecting a date and time through an easy-to-use appointment field. Integrate your medical form with Google Calendar to instantly turn submitted appointment requests into events.
FILE UPLOAD FIELD
Collect File Uploads
Improve communication with patients by allowing them to upload photos, videos, documents, and more with a file upload field. Patients can drag and drop up to 1 GB of files from their desktop per submission, making it easier to collect patient data and files at the same time.
PAYMENT GATEWAYS
Accept Online Payments
Let patients pay medical bills and copayments directly through your forms. For seamless payment processing, Jotform offers integrations with 30+ trusted payment gateways, including Square, PayPal, Stripe, Authorize.Net, and eCheck.Net. Submitted payments are protected by Jotform's PCI and GDPR compliance, so patients can rest easy knowing their cardholder data is safe.
CONDITIONAL LOGIC
Add Conditional Logic
To make your HIPAA-friendly telehealth platform even easier for your patients to use, include custom conditional logic or our free form calculation widget to automatically add up fee totals. Not only does this save you time when billing your patients, but it also provides a smoother experience for the individuals filling in your forms.
DRAW ON IMAGE WIDGET
Draw on Images for Easier Diagnosis
Diagnose conditions remotely with our Draw on Image widget. When you add a diagram of the human body to your form, patients can circle exactly where they are experiencing pain or discomfort — to help you quickly understand their health problems. And since doctors and nurses can also use this widget to complete assessments themselves, it's a great tool for medical professionals working in person or via telemedicine.
APPS AND INTEGRATIONS
Integrate with 100+ Apps
Stay connected with the tools your healthcare practice already relies on. Jotform offers powerful integrations with other HIPAA-friendly telemedicine software, such as Google Drive, Google Sheets, and Dropbox.
JOTFORM MOBILE APP
Treat Patients from Any Device
Your telemedicine toolkit isn't complete without Jotform Mobile Forms, our free mobile app that lets you create, share, and fill out forms and check submissions on the go. Collect detailed patient data with advanced mobile form fields like Voice Recording, Draw on Image, and more. You'll be able to assign forms to staff members and even accept submissions without internet access.
JOTFORM PDF EDITOR
Generate Password-Protected PDFs
Add an extra layer of data security with password-protected PDFs. If you want to send digital copies of health reports or appointment summaries to your patients via email, ensure they're secure by requiring a unique password to open each document. Simply set up a PDF autoresponder, choose your password, and share it with your patient to allow them to access their documents.
READYMADE TEMPLATES
550+ Free Healthcare Form and PDF Templates
Don't have the time to create your healthcare form from scratch? Get a head start with free templates for consent forms, appointment forms, patient intake forms, application forms, surveys, and more.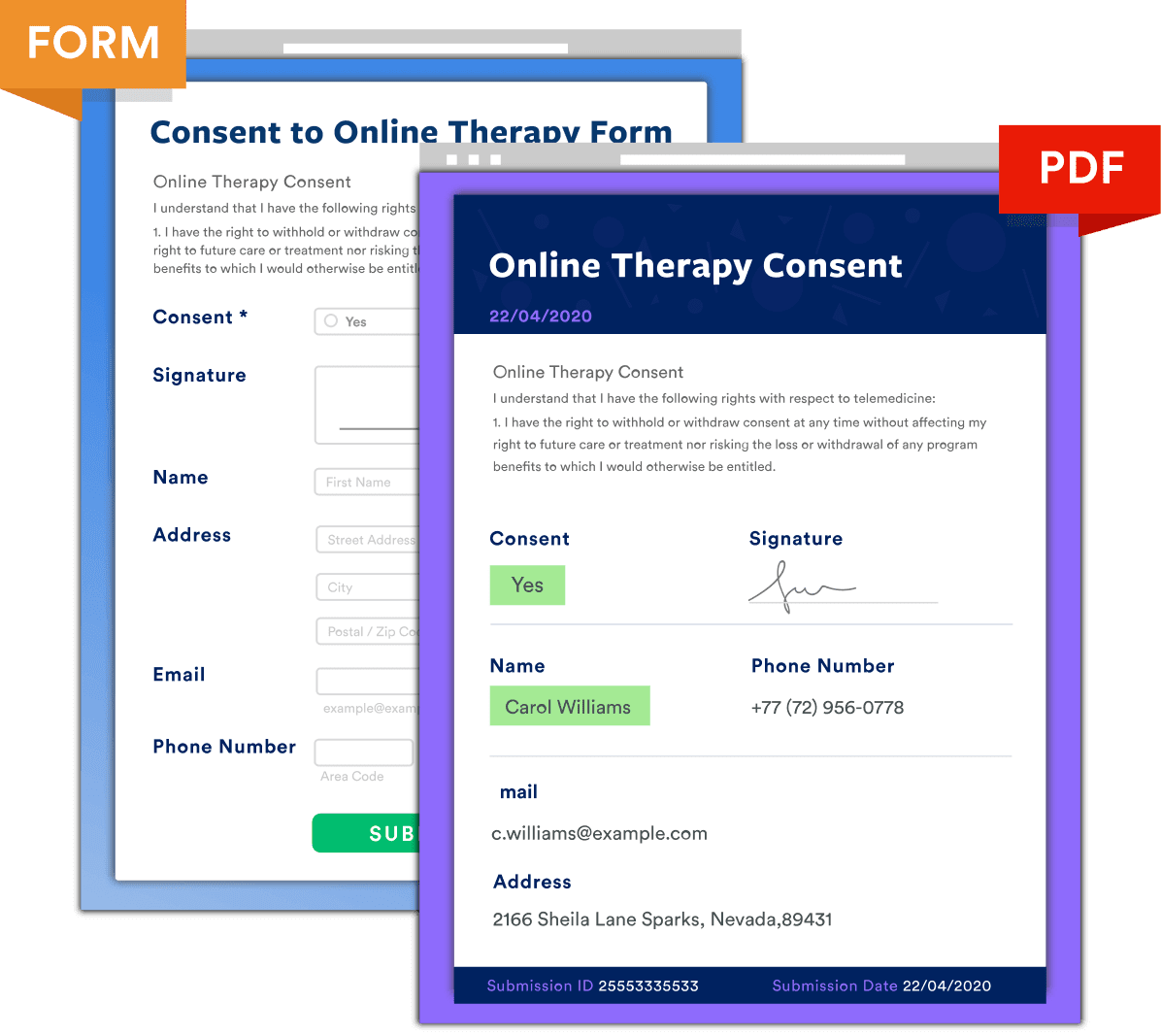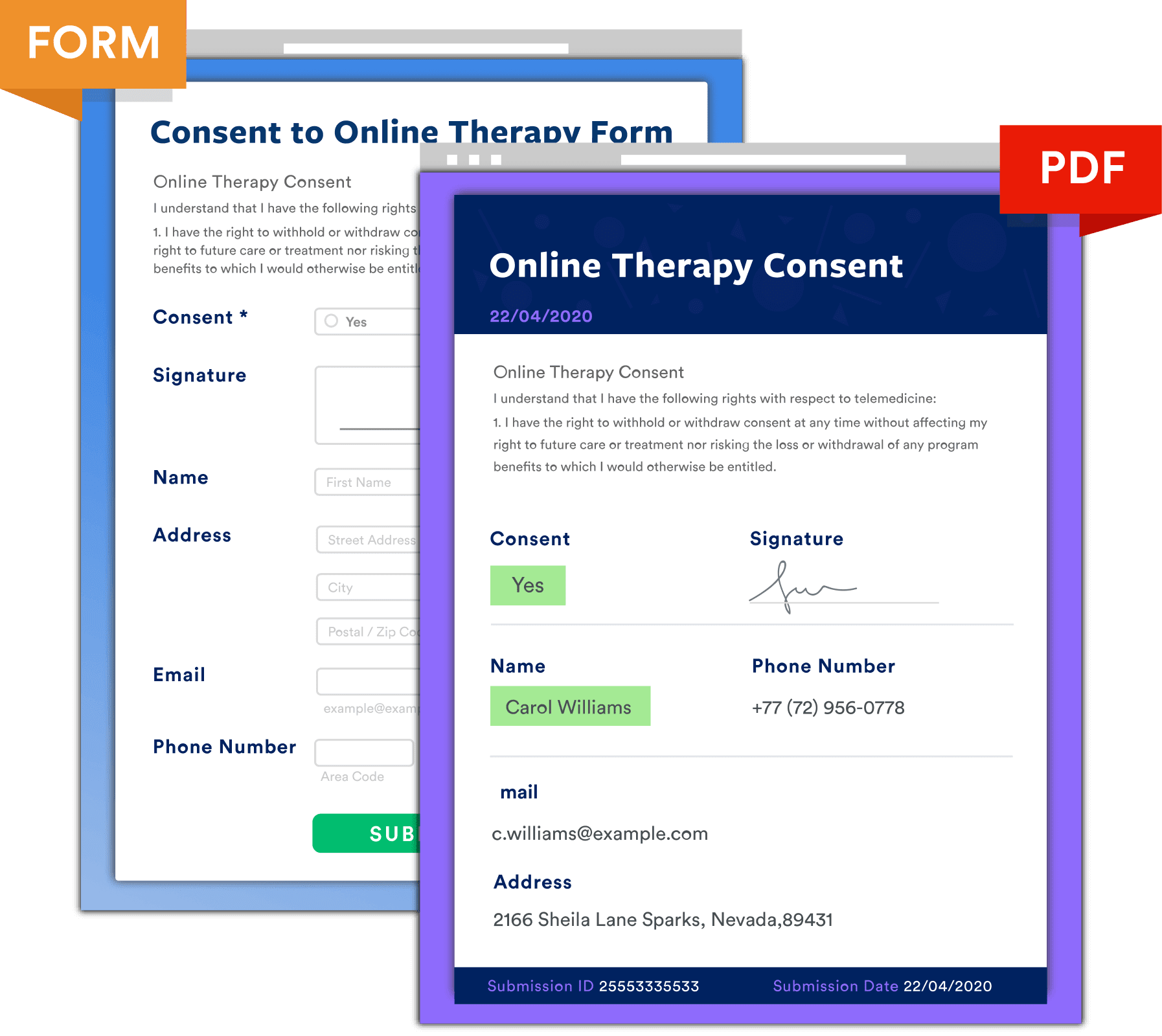 JOTFORM ENTERPRISE
Get professional solutions with Jotform Enterprise
Discover how Jotform Enterprise can benefit your organization. Automate, collaborate, and scale with ease.