Jotform Teams
Online workspace
for agencies
Get your agency organized with Jotform Teams. Work together on projects, manage client information, collect feedback, and perform other tasks collaboratively with your team. Add members to your workspace for seamless online collaboration.
Get Started Now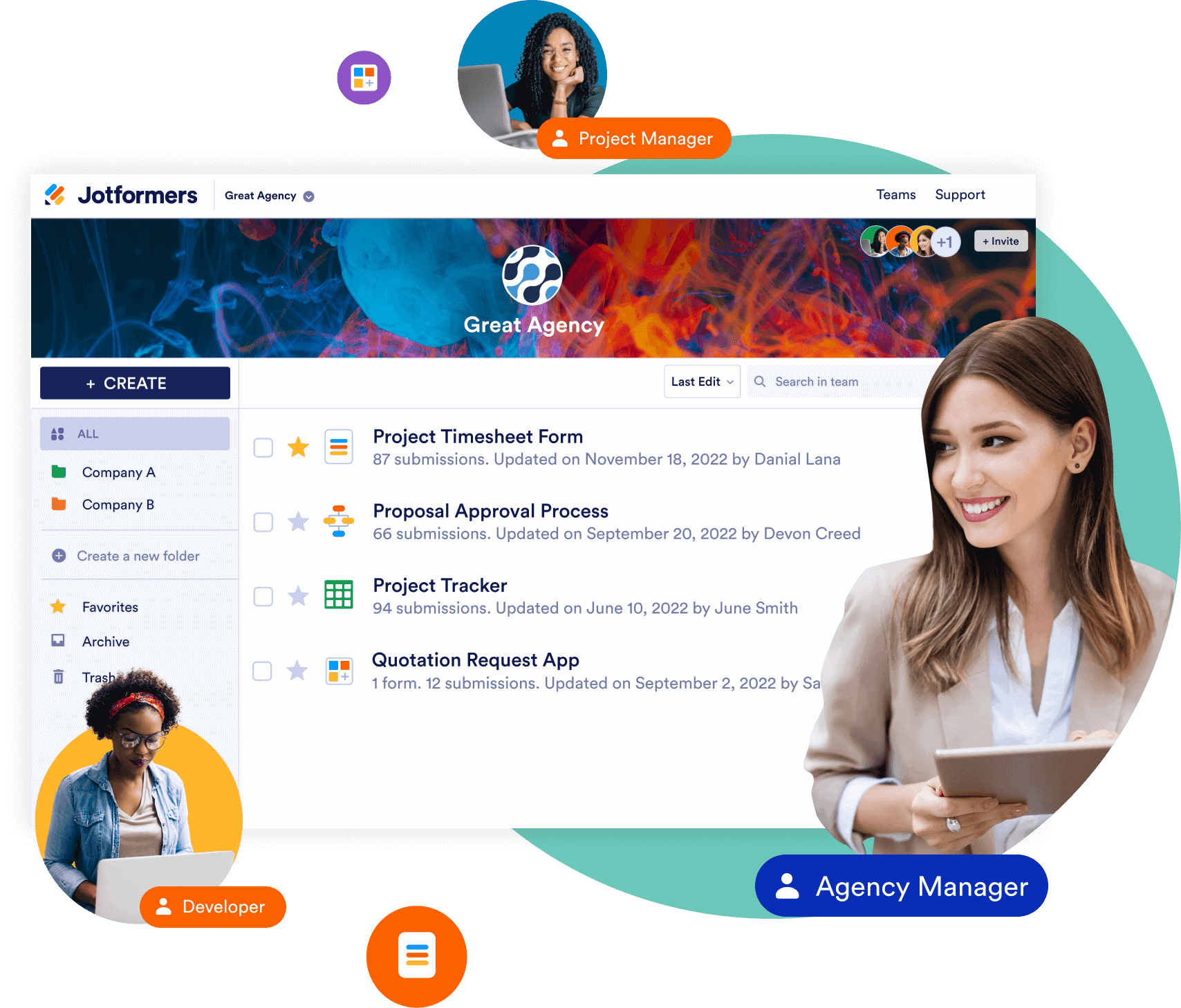 Organize information
into folders
Maximize team resources and manage forms in one location with Jotform's powerful folder feature. Create project management forms and keep them organized in your shared workspace.
Get Started Now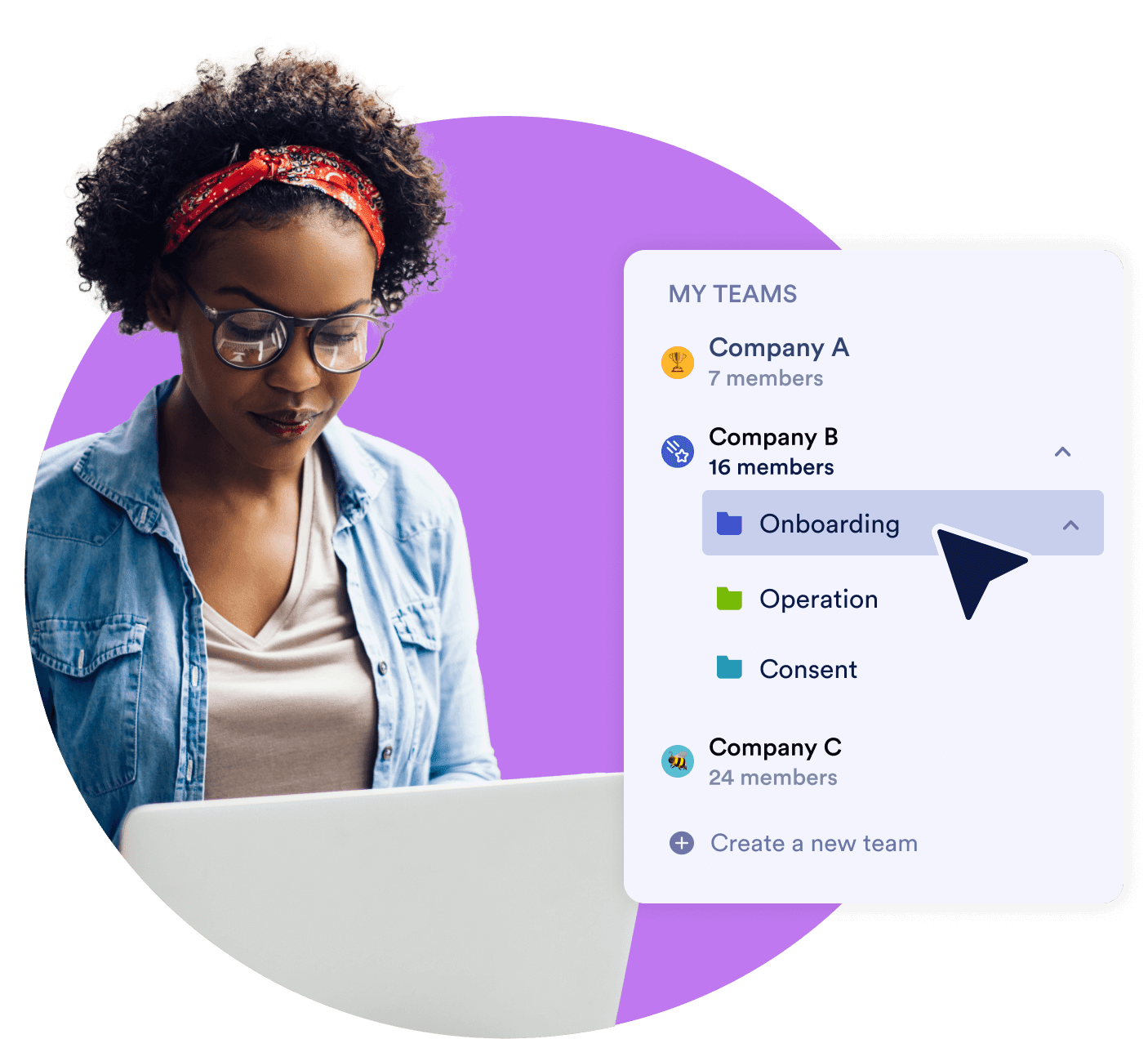 Manage projects
and scheduling
Managing a team is never easy, and it can get even more complicated when dealing with complex projects. Keep your client information organized and improve the way you manage and assign tasks using Jotform Tables.
Get Started Now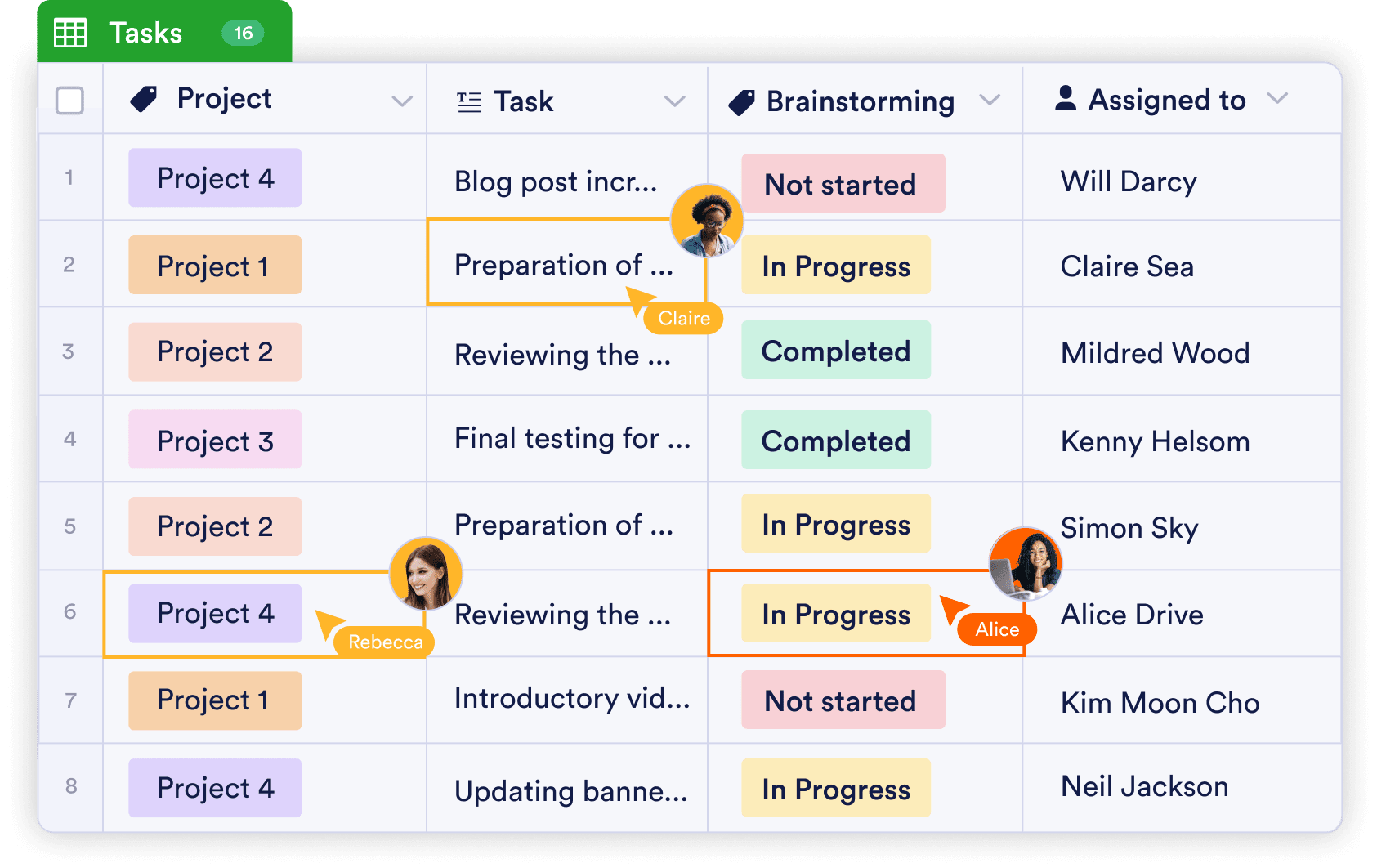 Optimize your approval workflow
Save time with automation. Create an automated workflow for your agency so project managers and clients can approve or respond to requests with ease.
Get Started Now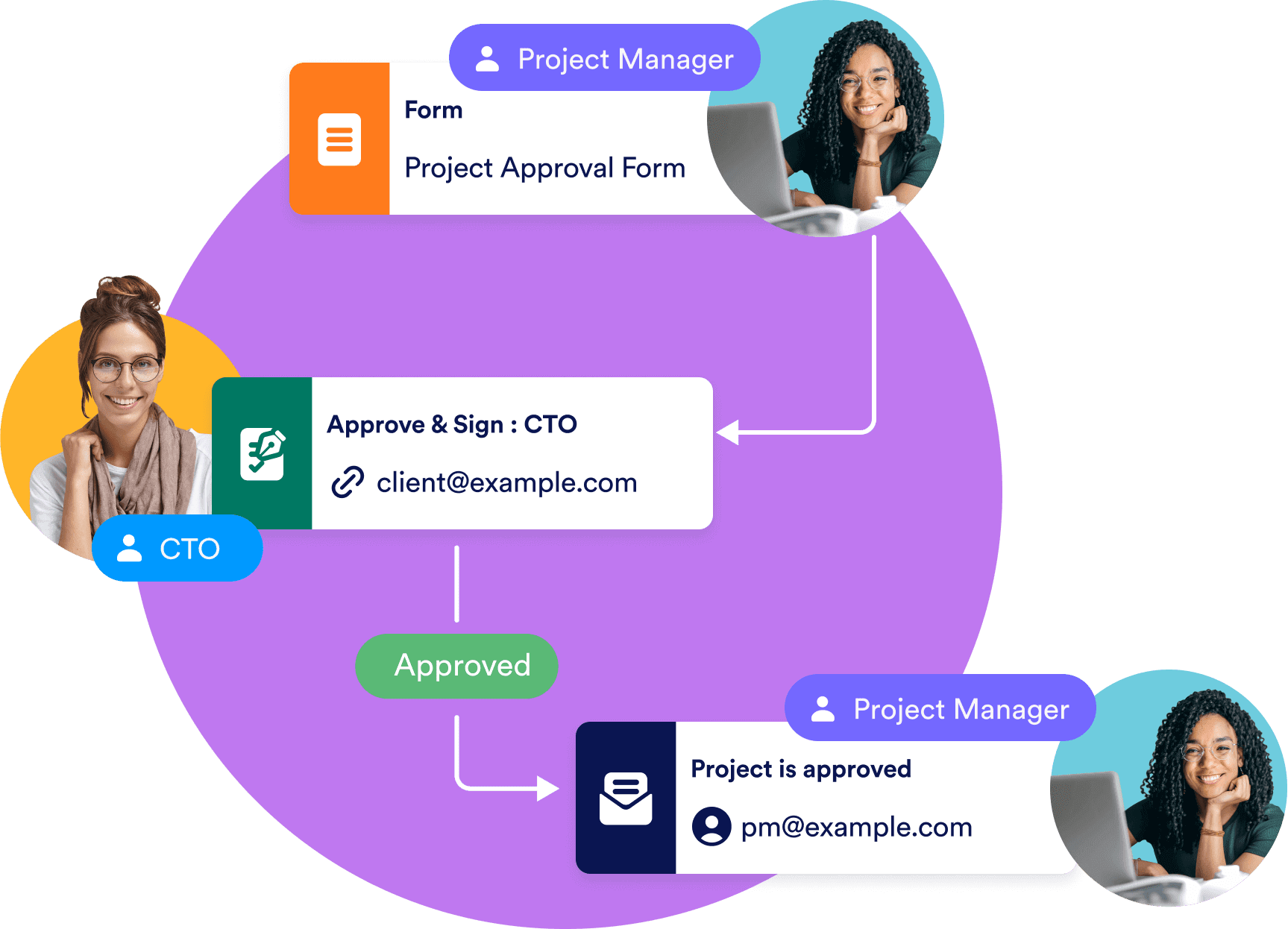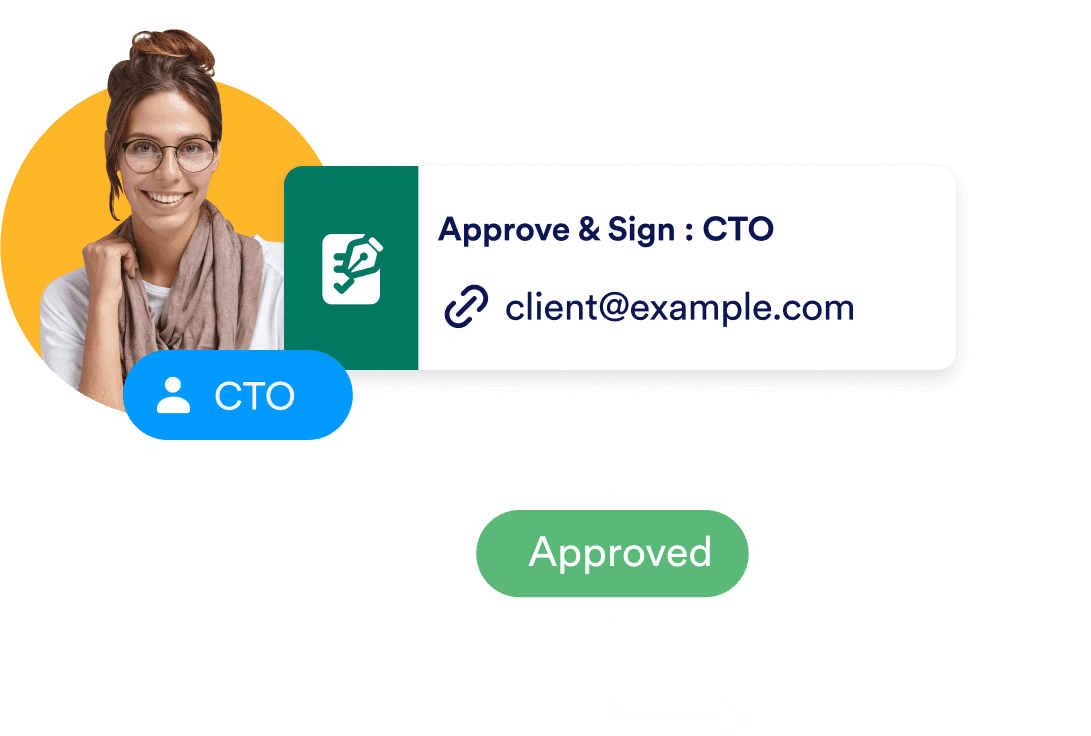 Streamline your proposal and signing processes
Share your proposal with other parties to sign off on from any device. Save time on your next project proposal and signing process. You can add details such as project description, goals, expected outcomes, resources and budget, and more.
Get Started Now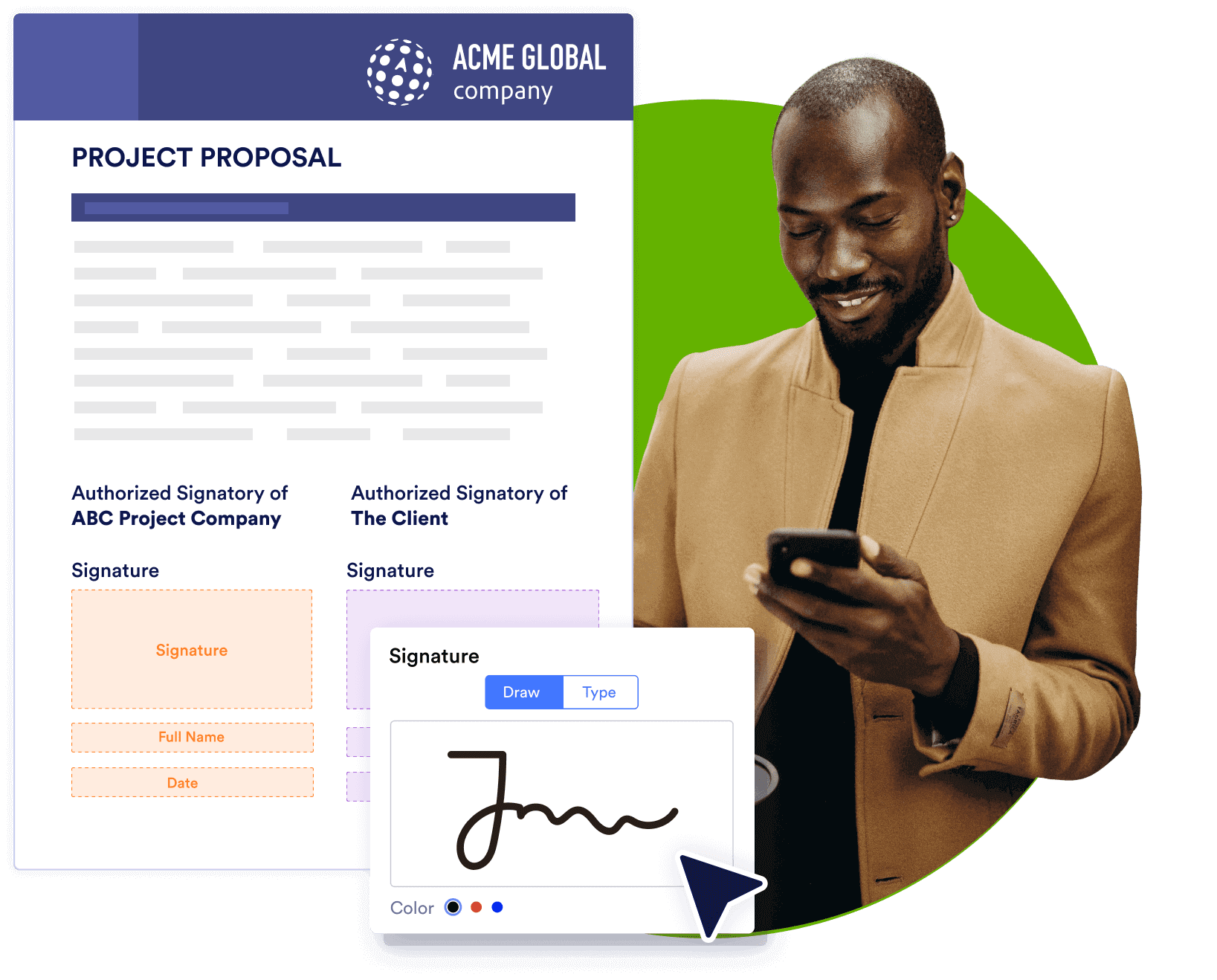 Compile everything in one place
Keep all of your information in a secure online account. If you work for an insurance agency, for example, you can keep all of your car, life, business, and medical insurance quote information in a single app.
Get Started Now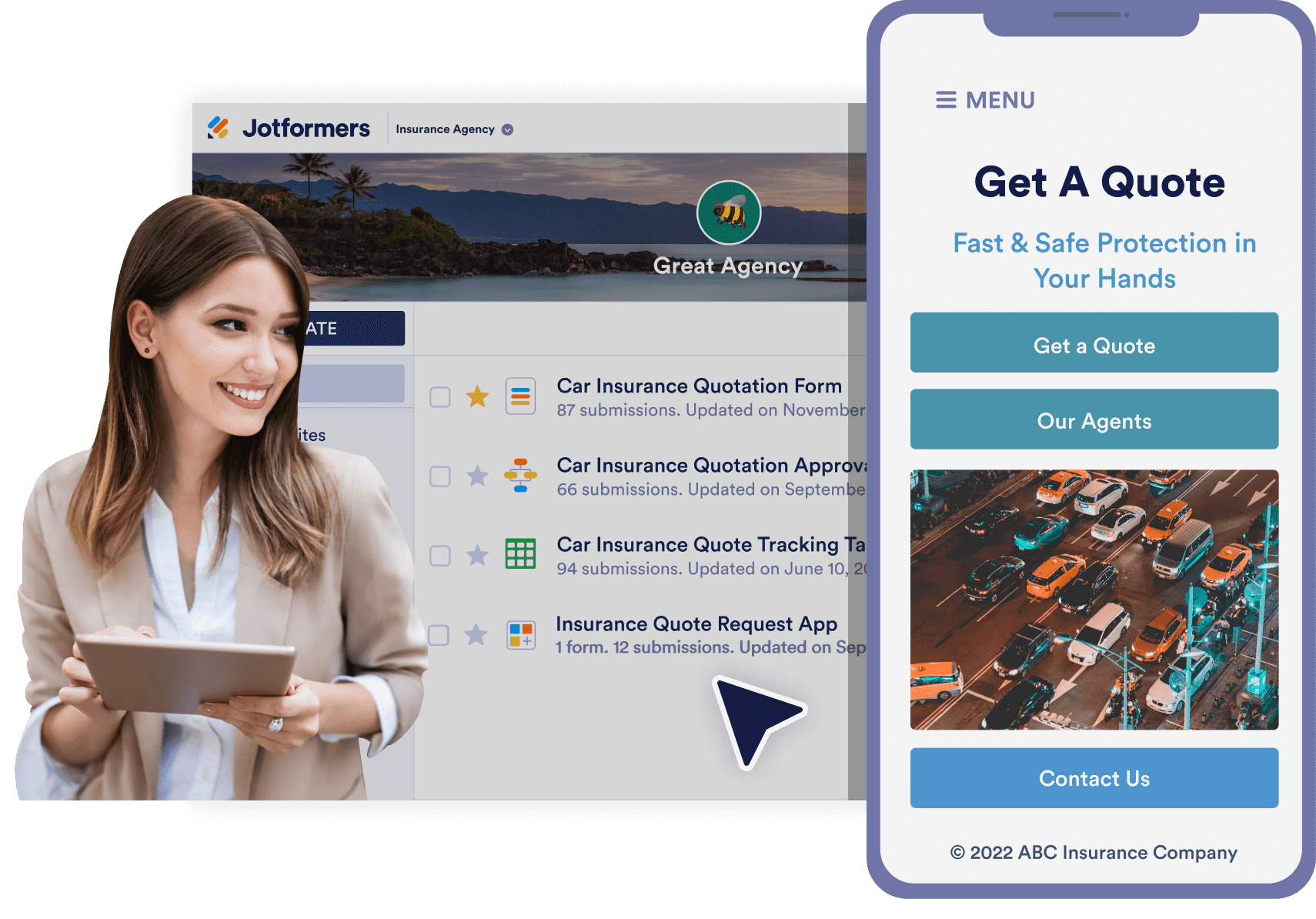 Store client data securely
Ensure your agency data is kept safe and protected with PCI, GDPR Compliance and a signed business associate agreement (BAA). Jotform also offers single sign-on (SSO), SOC 2 Type II compliance, and form encryption to help keep information secure.
Get Started Now
TESTIMONIALS
What Our Users Say About Jotform Teams
Jotform has been great to work with and has a variety of workflows to create what you want rather than some other options that are fairly limited. Once you build one form to get the hang of it, the builder is super easy and intuitive as well.
Mitch Adams,
Digital Marketing Agency Owner