Jotform Teams
Online workspace
for nonprofit
organizations
Streamline the way your nonprofit organization collects and manages donations, volunteer applications, fundraising registrations, and more with Jotform Teams. Collaborate with team members in a shared online workspace, set up automated sponsorship approval flows, and create a custom app without any coding.
Get Started Now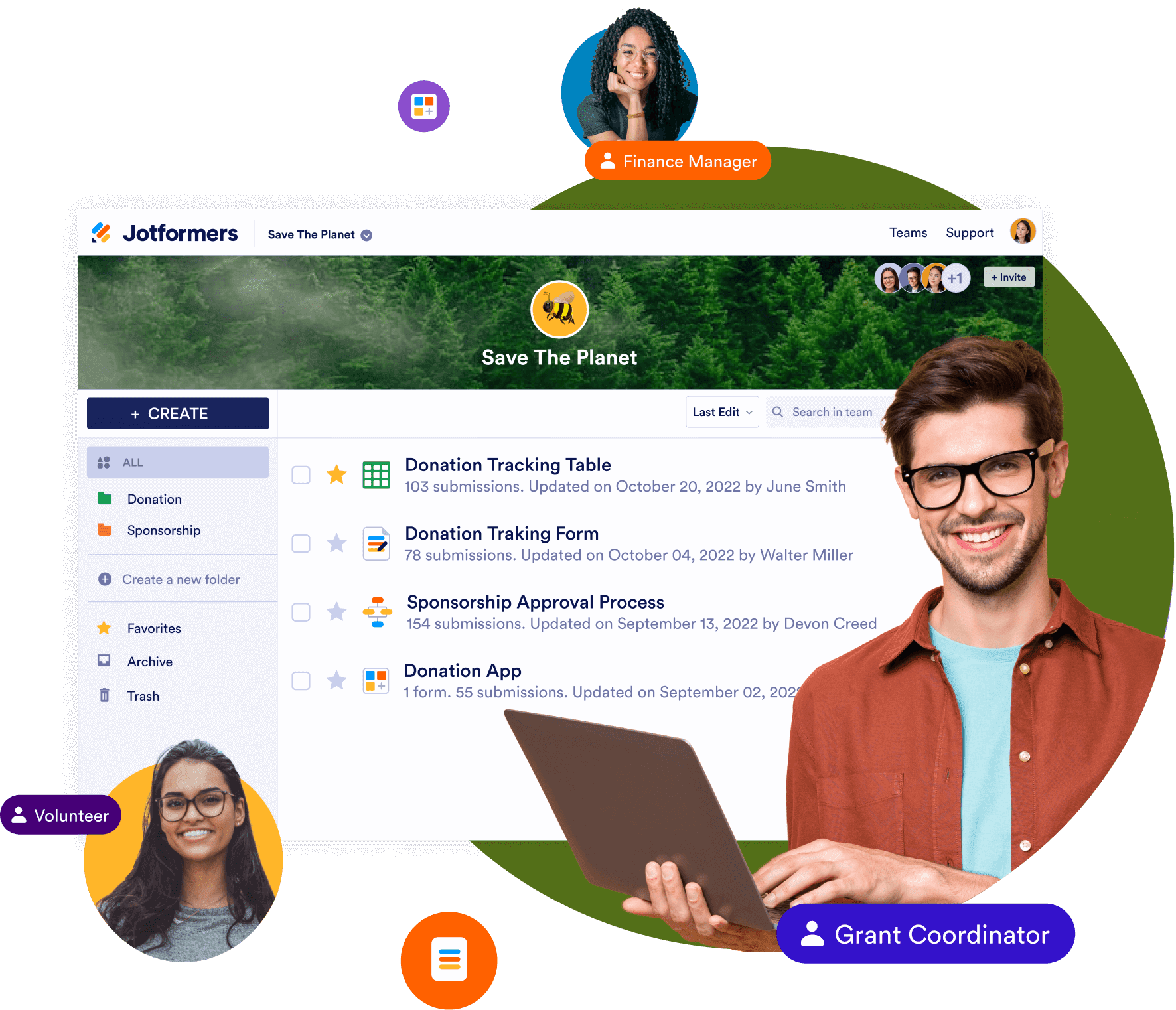 Track and manage charity donations
Collect donor information and online donations using our 30+ payment processors, then manage it all in a spreadsheet with Jotform Tables. You can search, sort, and filter donations with the click of a button.
Get Started Now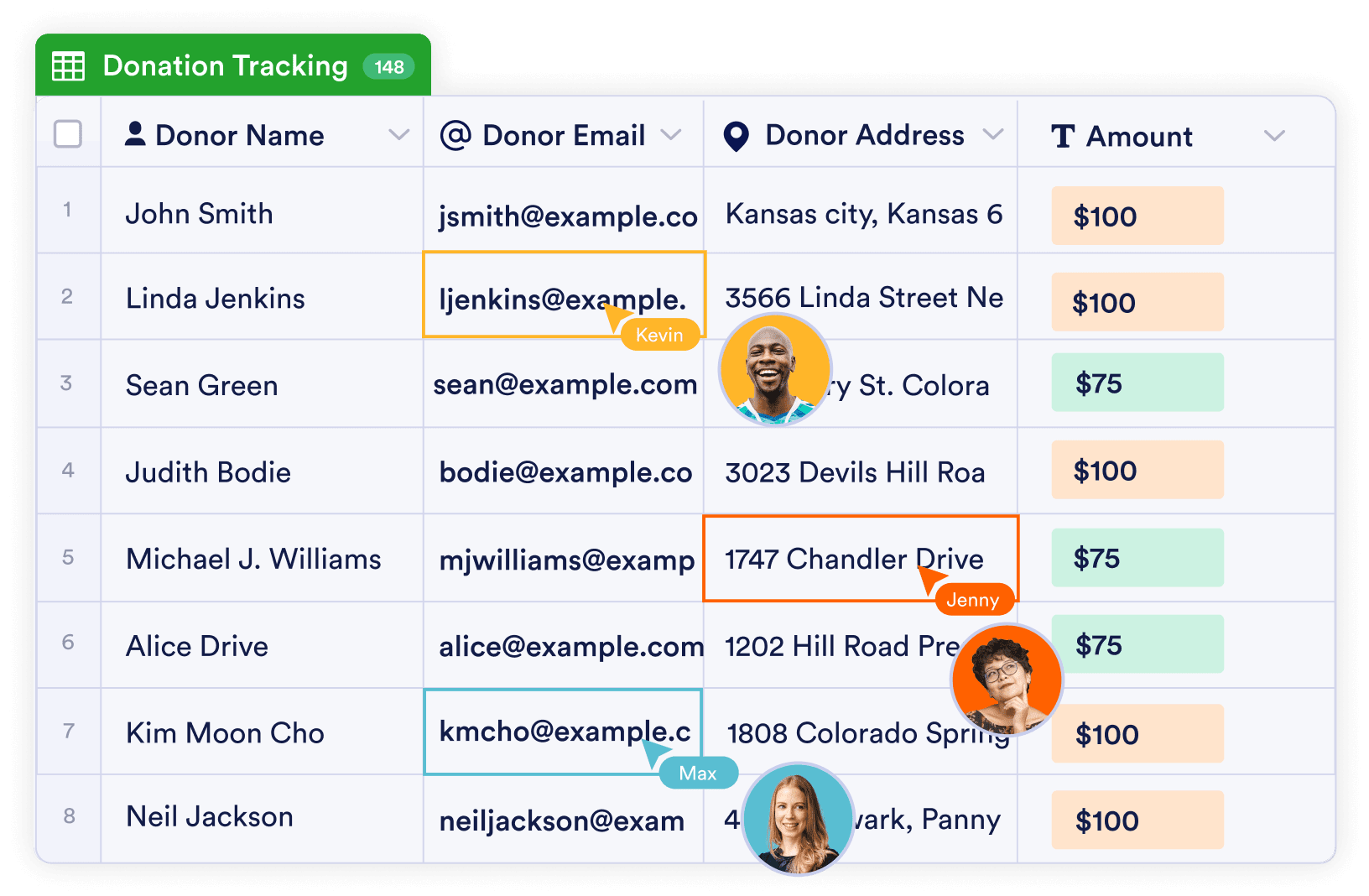 Streamline your sponsorship approval processes
Create an approval flow for your team to review sponsorship request submissions. When someone fills out your sponsorship application form, you can accept or reject their application with the click of a button. The sponsors will then automatically receive an email informing them of your decision.
Get Started Now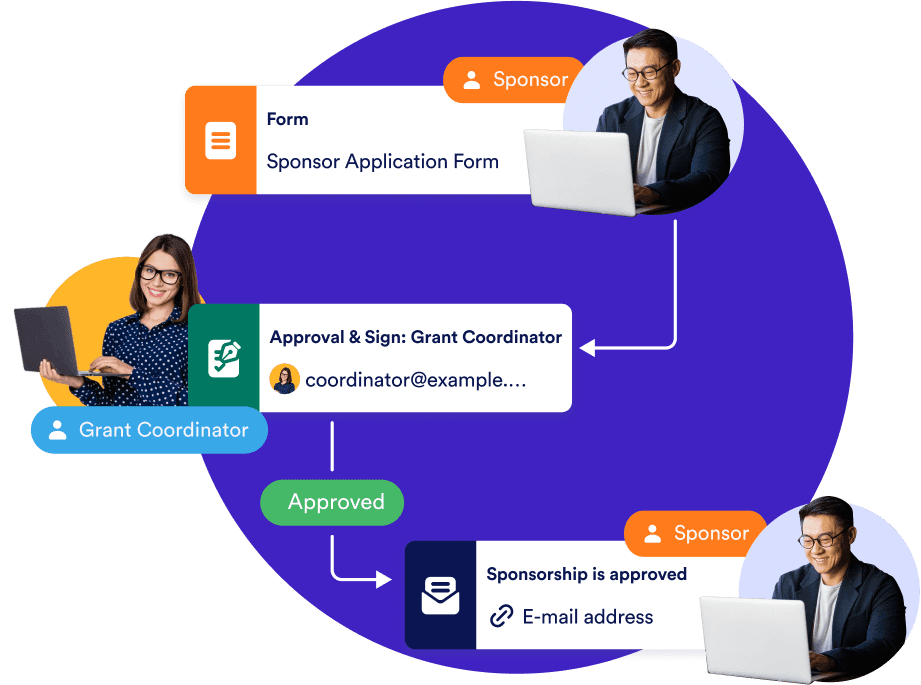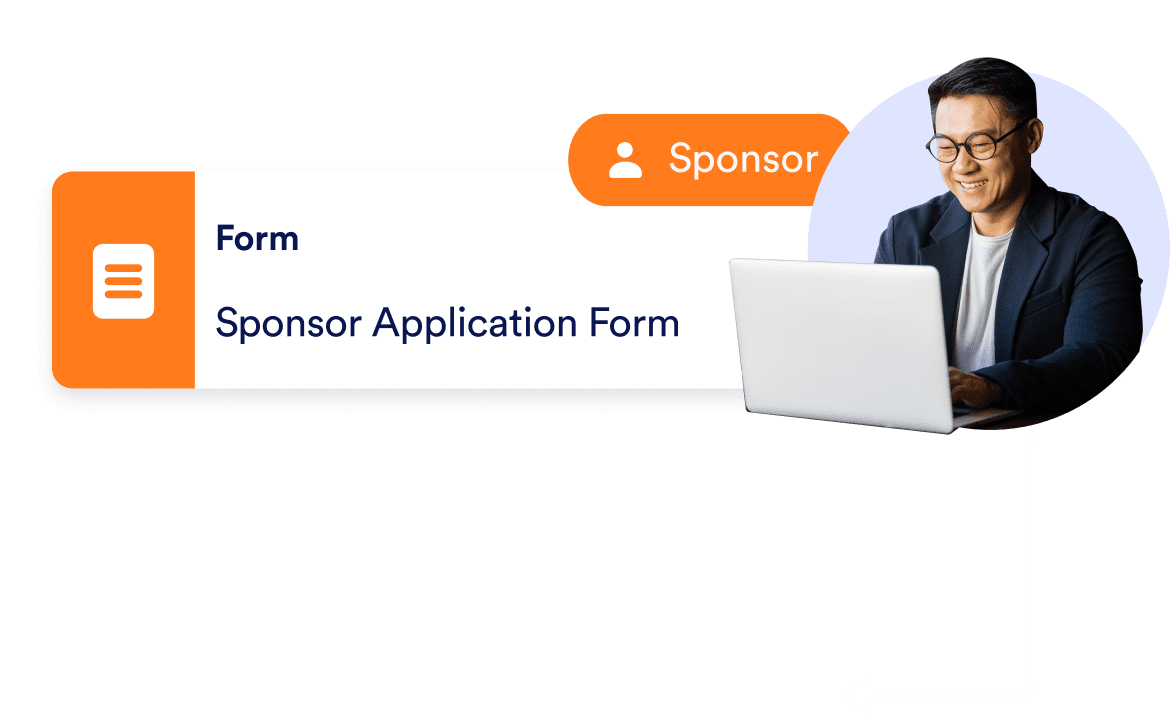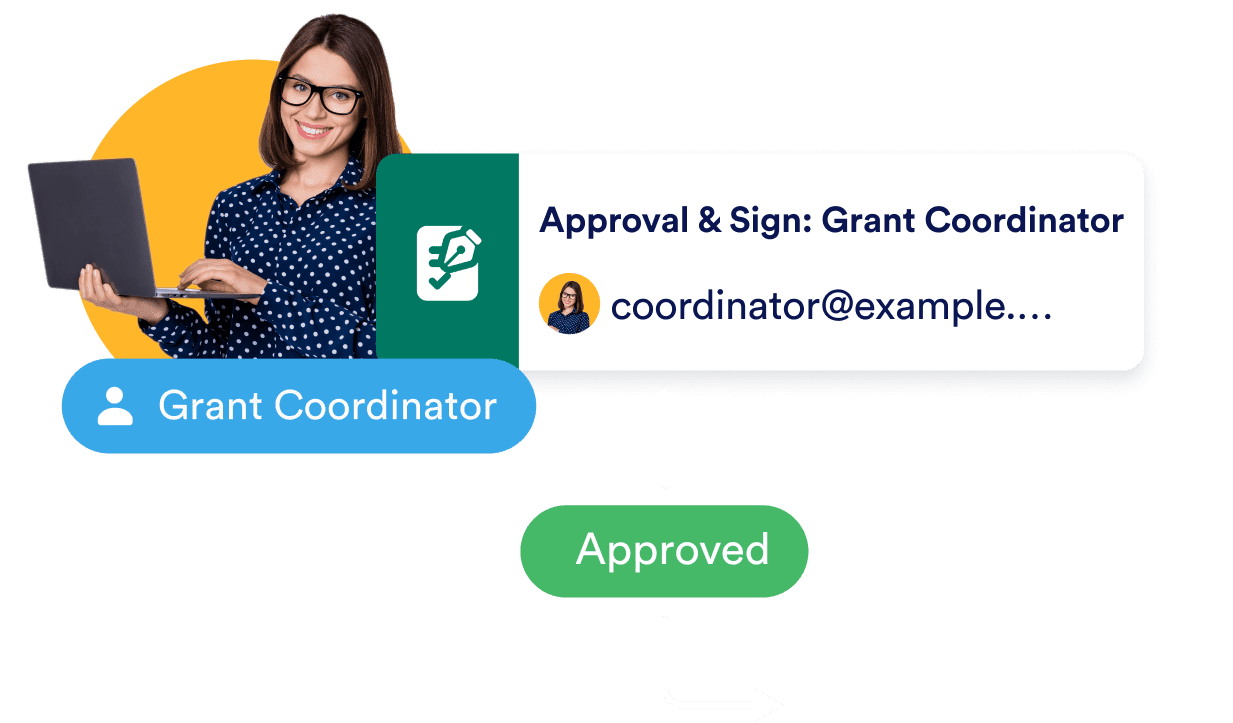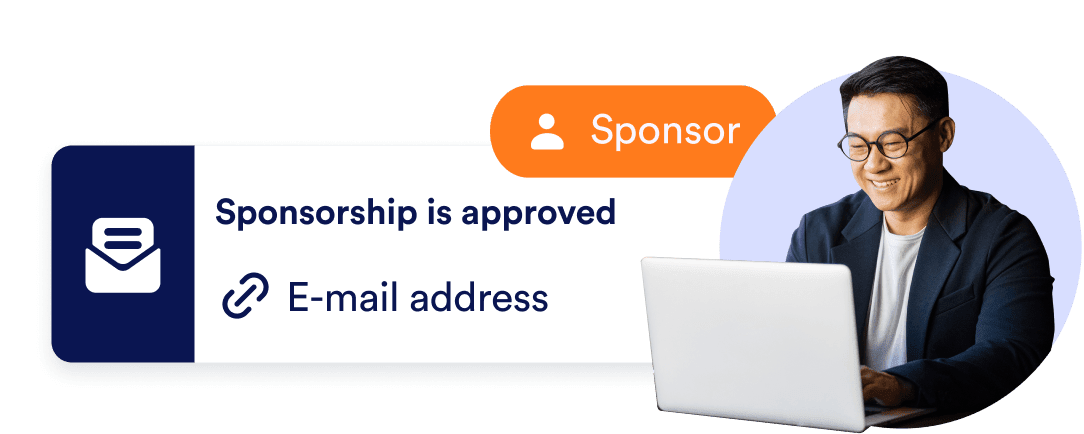 Create a custom app
Make collecting online donations and volunteer registrations even easier by creating a custom branded app for your organization. Drag and drop to add forms, links, payment integrations, and more — then share it via link or embed it directly in your website.
Get Started Now
Speed up your volunteer sign up process
Create and customize a non-disclosure agreement with your organization's branding — then share it with prospective volunteers via email to collect e-signatures from any device. Once signed, you'll automatically receive a finalized PDF document to print or download for your records.
Get Started Now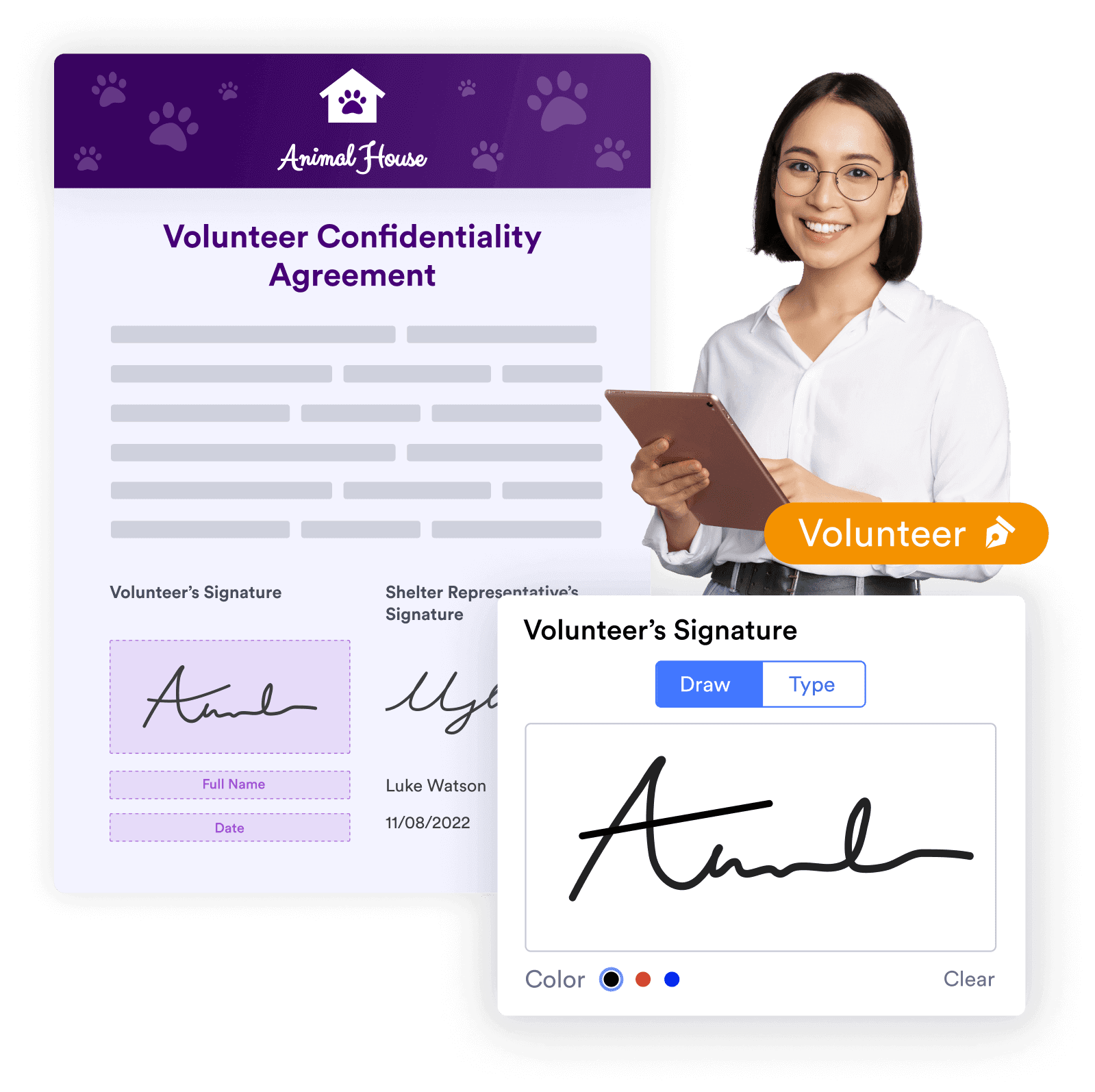 Keep donor and volunteer data secure
At Jotform, your privacy is our highest priority. All forms are protected by a 256-bit SSL connection and are PCI and GDPR compliant. Jotform also offers forms that enable HIPAA compliance and provides multiple encryption methods and anti-spam fields to keep your nonprofit organization's data secure.
Get Started Now
TESTIMONIALS
What Our Users Say About Jotform Teams
Organizations that run largely on donations and government funding (nonprofits, education, NGOs) now have the same tools that the tech giants have, but at a fraction of the price. Companies like Jotform Enterprise have a huge opportunity to create a lot of good.
Ayyoub Ajmi,
Founder,
CiviLaw.tech