Jotform Teams
Online workspace
for educational
institutions
Collect student information and work with other educators in a collaborative online workspace. Invite new team members in a single click. Securely manage scholarship applications, lesson plans, health information, and so much more.
Get Started Now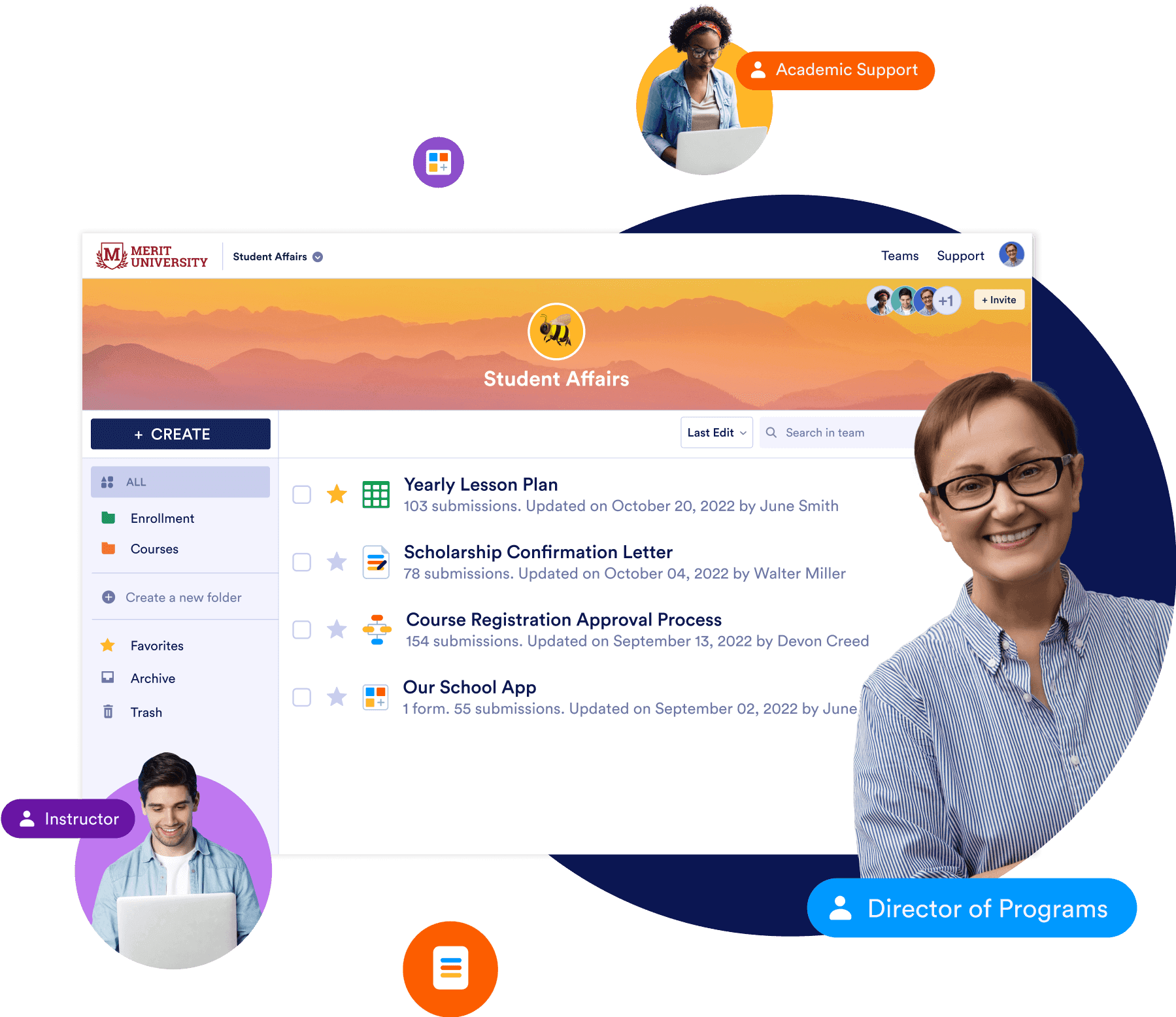 Save time with automated approvals
Automate your workflow to speed up your department's approval process. Once you receive a new registration, it will be automatically forwarded to the right member of your department to confirm. Then, all you'll need to do is wait for students' e-signatures to complete the process.
Get Started Now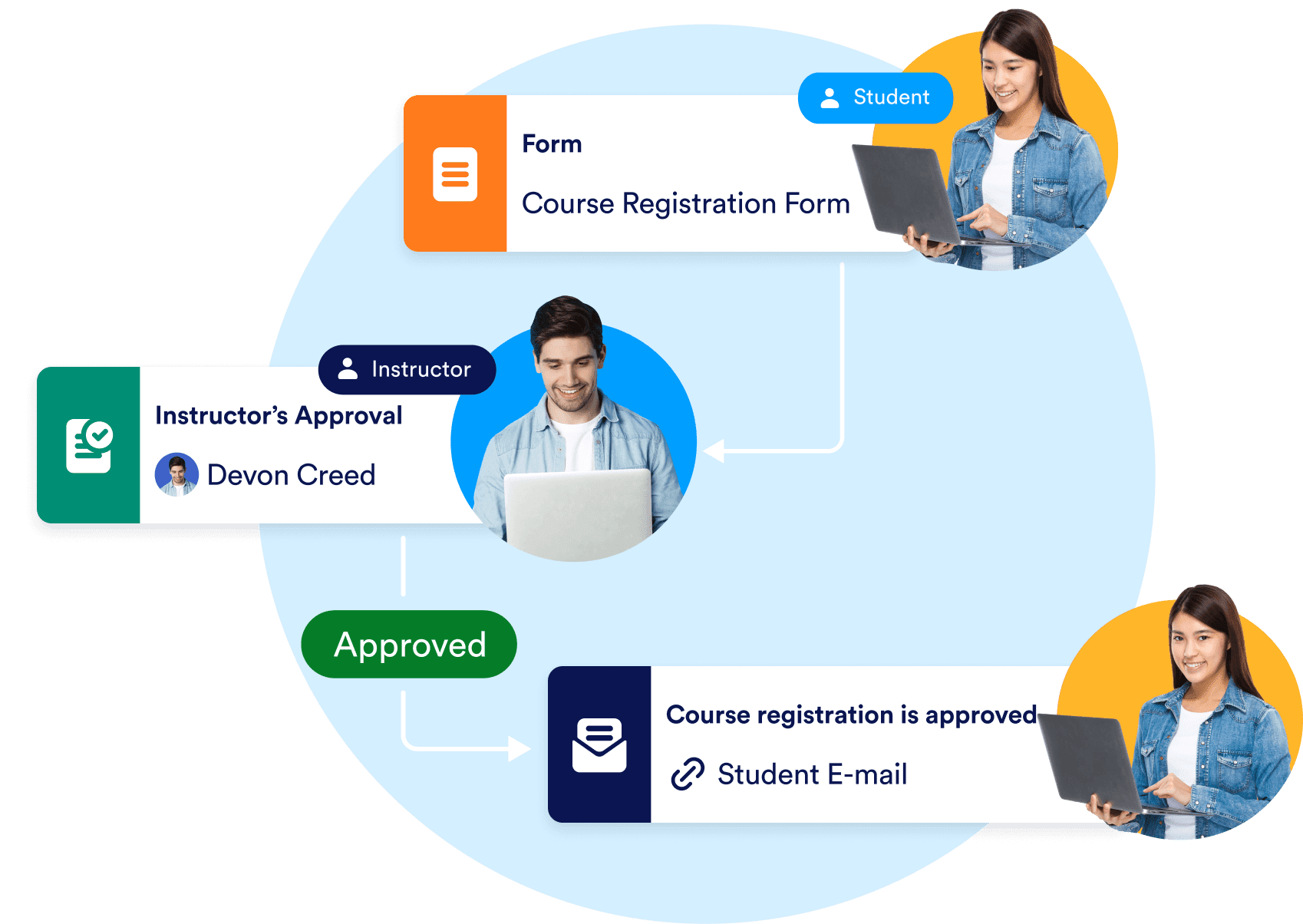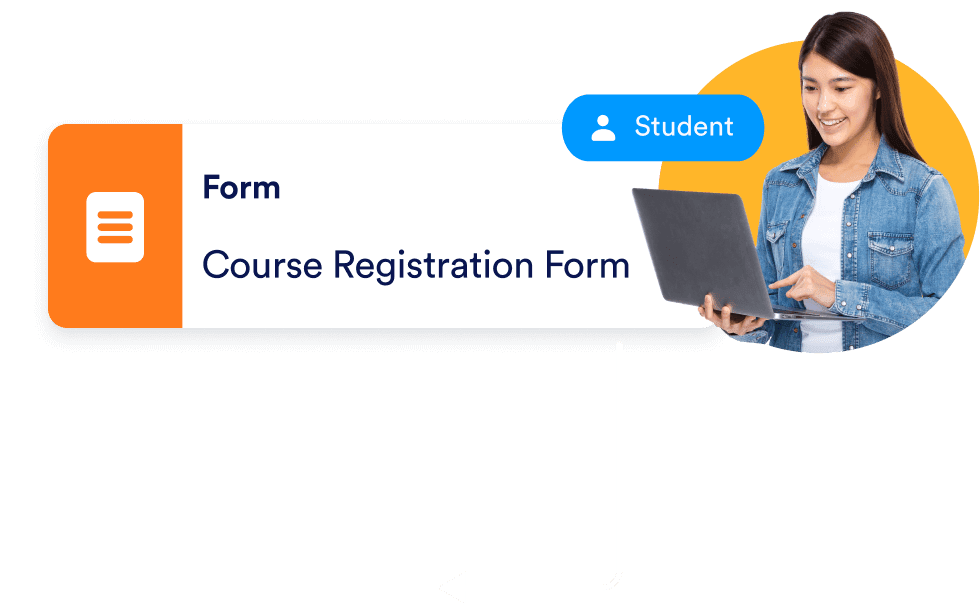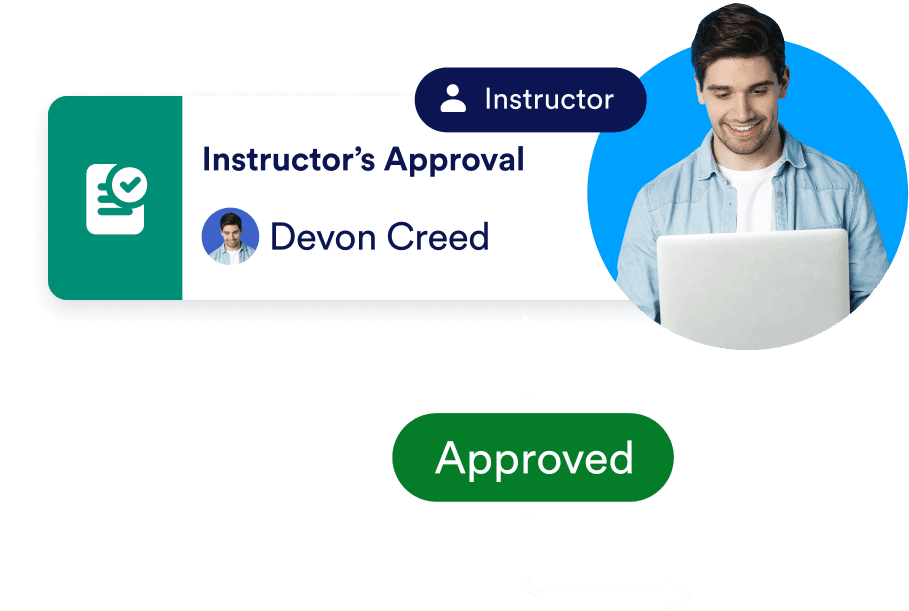 Collect scholarship applications
Collect scholarship applications in one place with Jotform Sign. Create and design your application document, add it to your Jotform Teams workspace, then share it via a link or embed it on your website to start collecting scholarship applications.
Get Started Now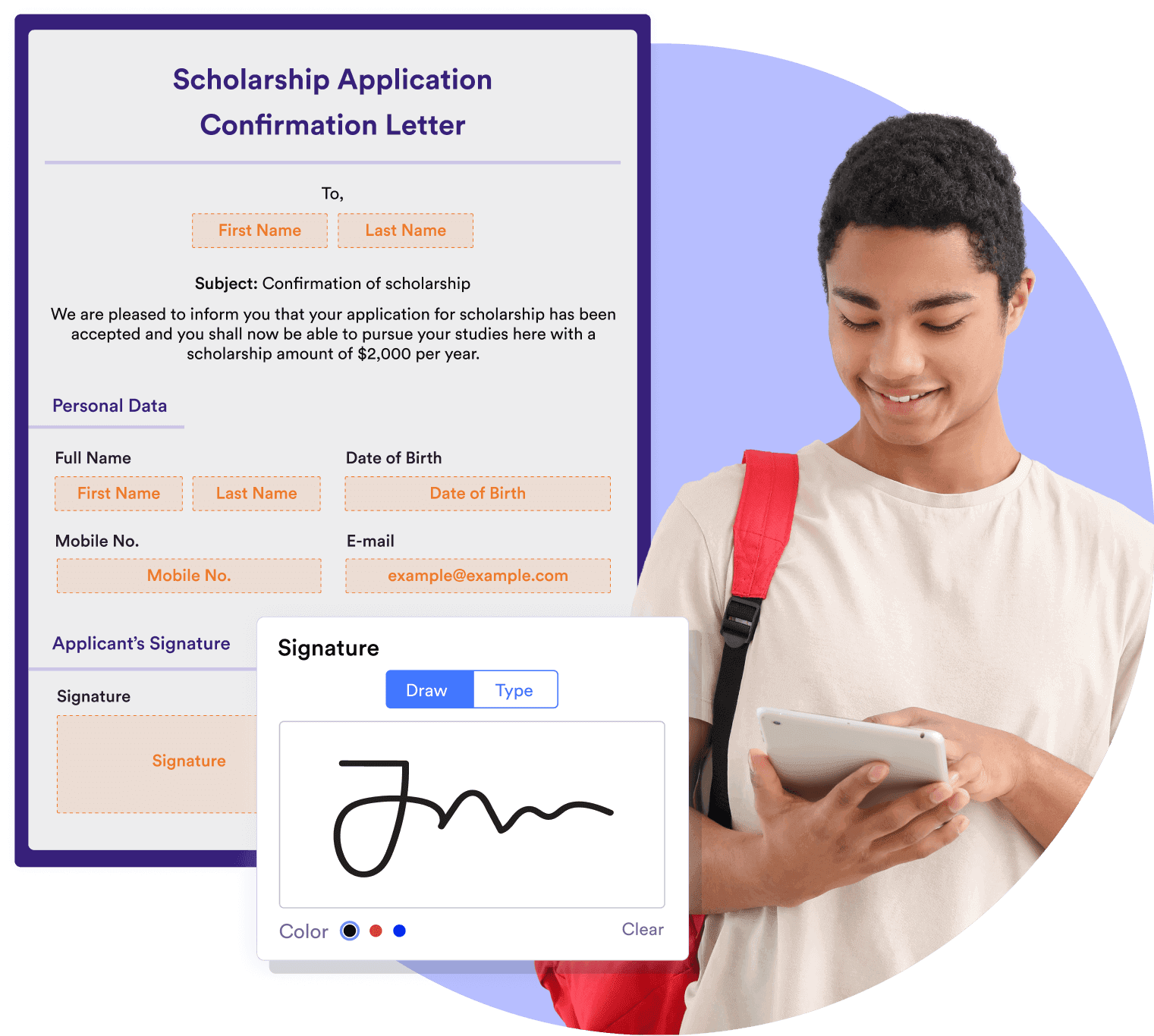 Track and manage lesson plans
Collaborate with and engage the educators and faculty at your university with Jotform Teams. Create and personalize your own lesson plans and add them to your shared workspace. Share your quarterly or yearly lesson plans with your teaching assistants, managers, and other faculty in one click for easy collaboration.
Get Started Now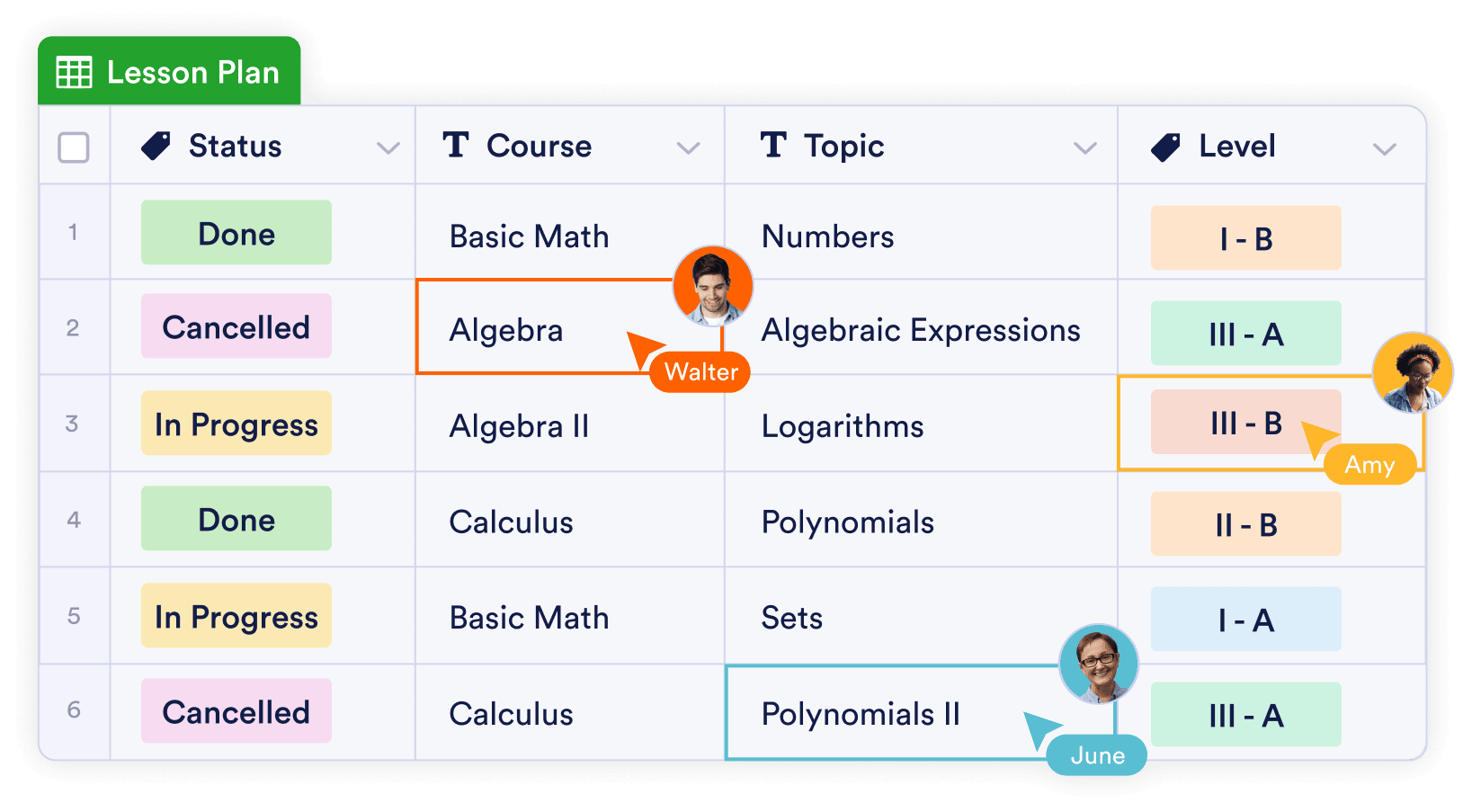 Create an all-in-one custom app
Store school forms, documents, applications, links, and other important resources in one central location for quick referencing. Once you're done customizing your app, share it within your workspace as well as with teammates, students, and parents.
Get Started Now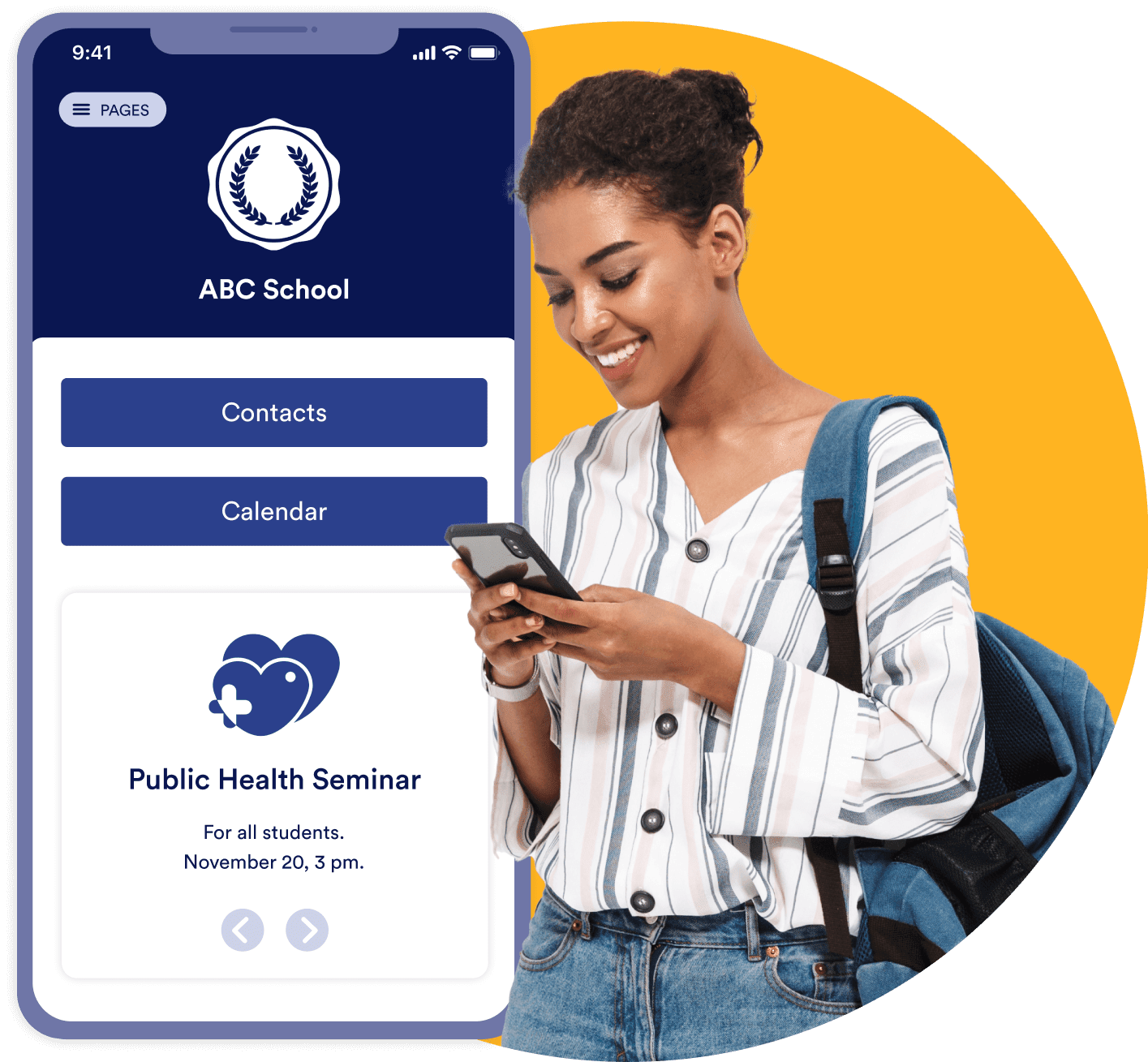 Keep student data secure
Take preventative measures to ensure student and school staff's information is kept safe. Protect sensitive data like scholarship applications, lesson plans, contact information, and more with our industry leading security features available — single sign-on (SSO), HIPAA compliance, SOC 2 Compliance, and encrypted forms.
Get Started Now
TESTIMONIALS
What Our Users Say About Jotform Teams
Jotform streamlined and enhanced our school's event registration process. With Jotform we now offer the ease of online registrations and payments while maintaining security and privacy. Not only is it easy for those to complete a form, it is easy for the account user to create, edit, and manage the forms and the data.
Jane Camp,
Supervisor of Student Events
Pennsylvania Cyber Charter School