Jotform Teams
Online workspace
for healthcare
organizations
Simplify the way your healthcare team collects, organizes, and manages patient information. With Jotform Teams, you and your team can track forms and data in a secure online workspace and enjoy seamless cross-departmental collaboration.
Get Started Now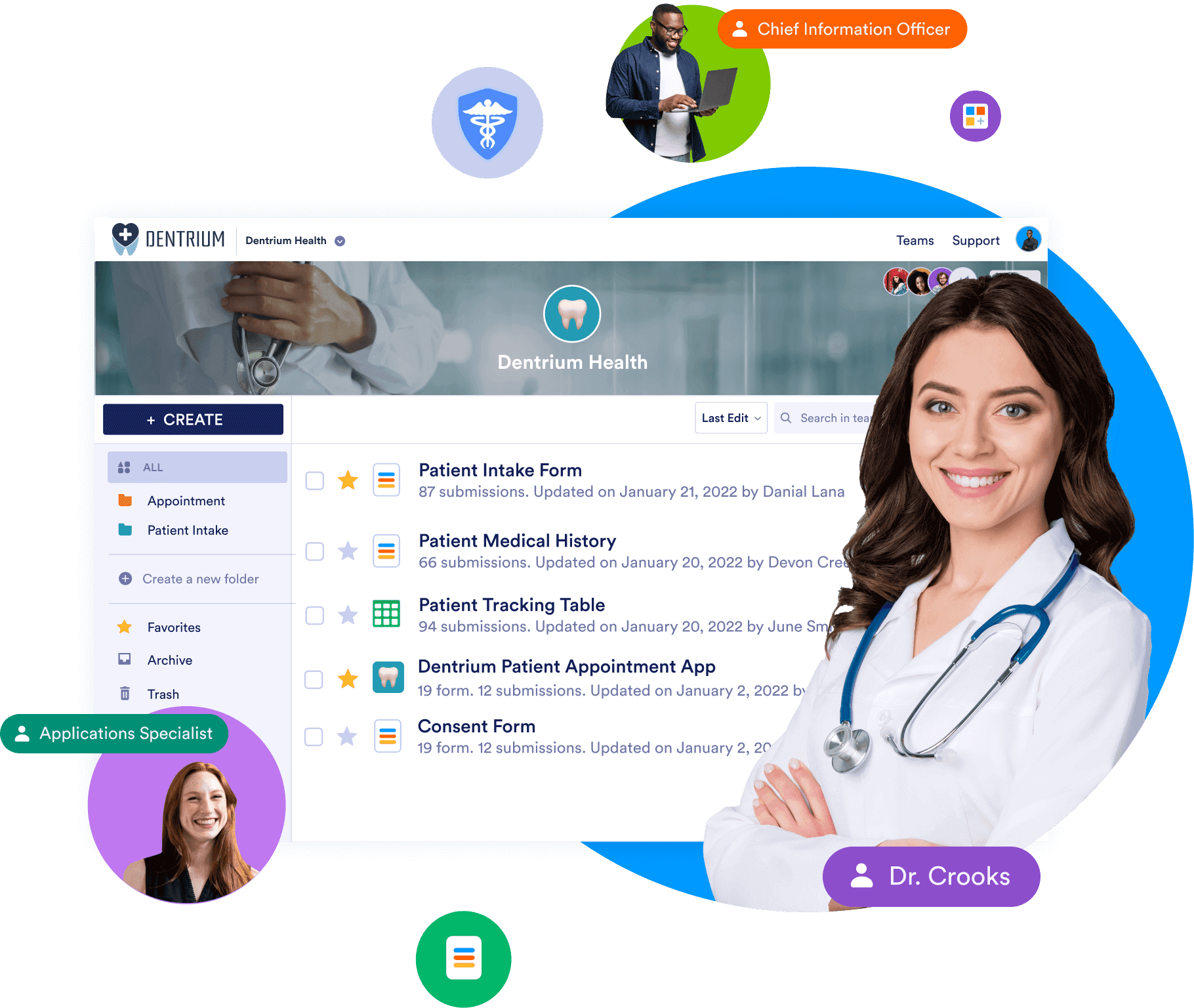 Speed up your patient intake process
Onboard patients without the hassle. Collect medical history, contact details, and other important information on any device according to HIPAA requirements — then manage it all with your team in Jotform Tables, an easy-to-use spreadsheet database.
Get Started Now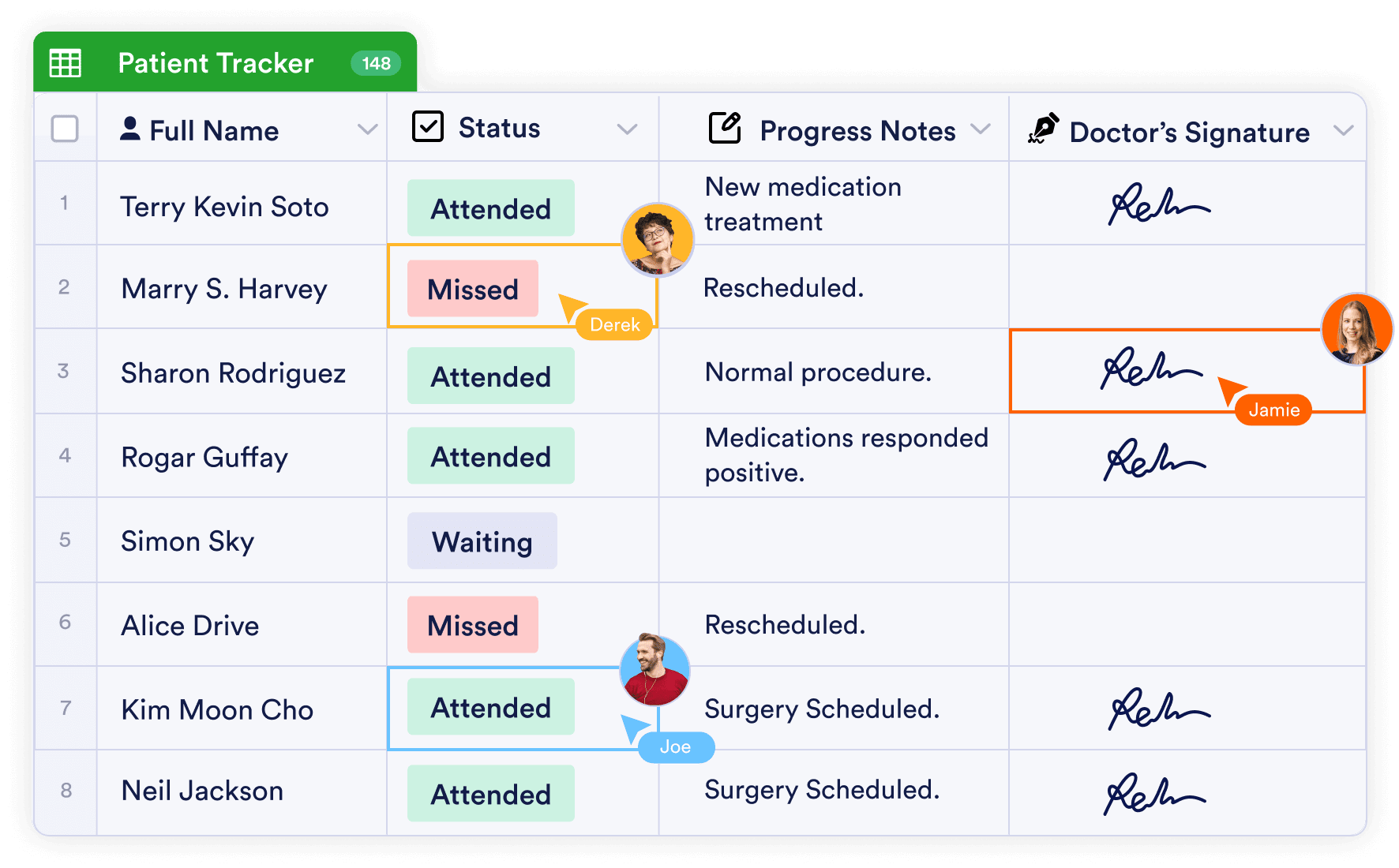 Streamline appointment bookings
Add a customizable approval flow to your clinic or hospital's appointment process. Members of your staff can review appointment requests and approve or reject them based on availability.
Get Started Now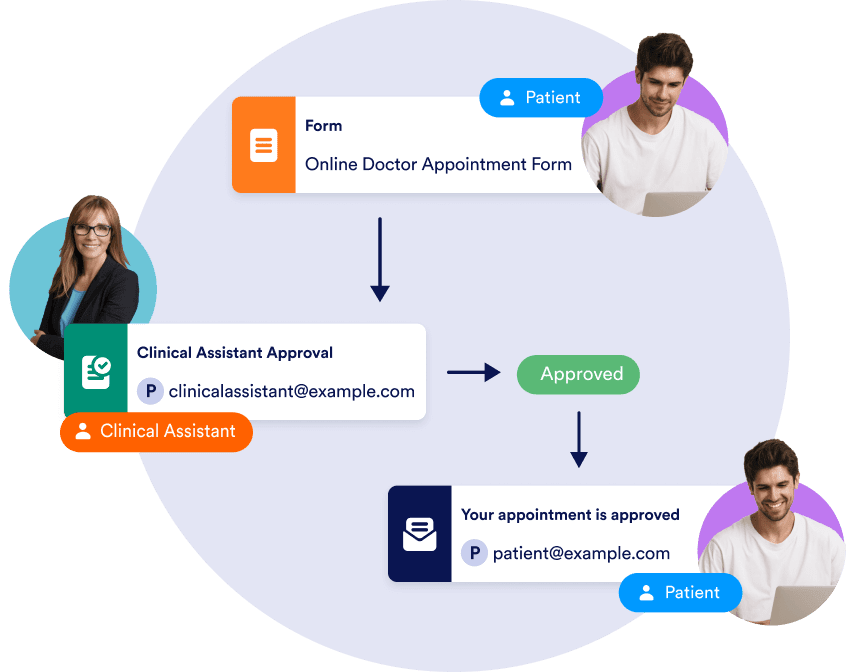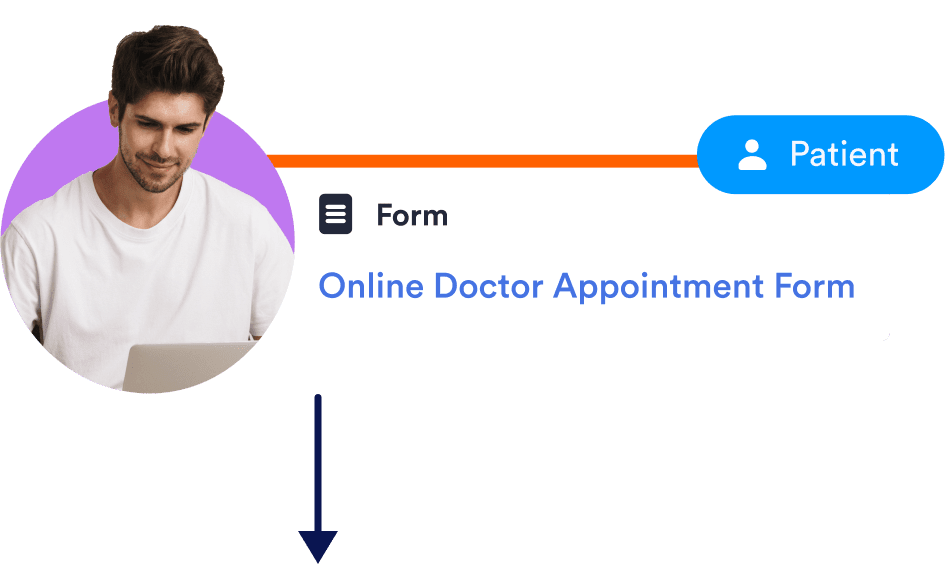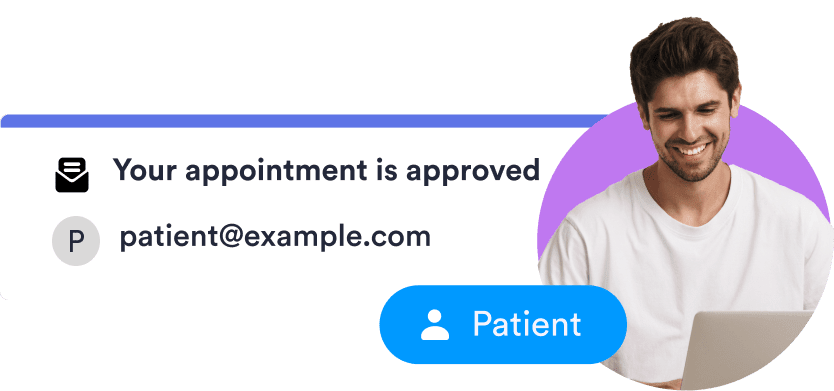 Let patients sign documents on any device
Get signatures for confidentiality agreements, release forms, onboarding documents, and more. Give your patients the peace of mind of knowing their information is kept safe with Jotform Teams.
Get Started Now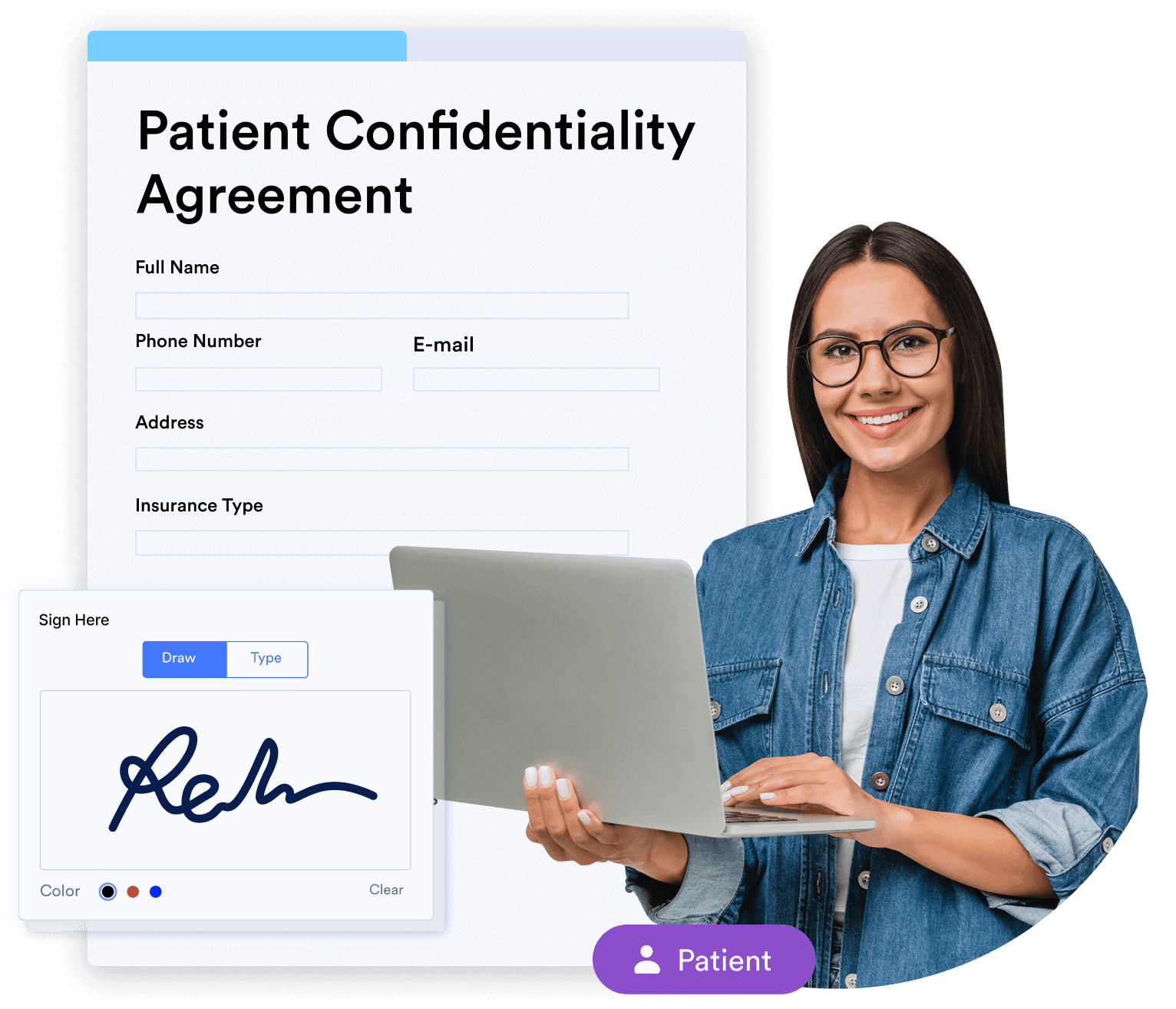 Create a mobile app
Collect and store patient medical history, consent forms, and e-signatures with your team in a custom mobile app. Download it onto any iOS or Android device, or save it to your computer for easy access.
Get Started Now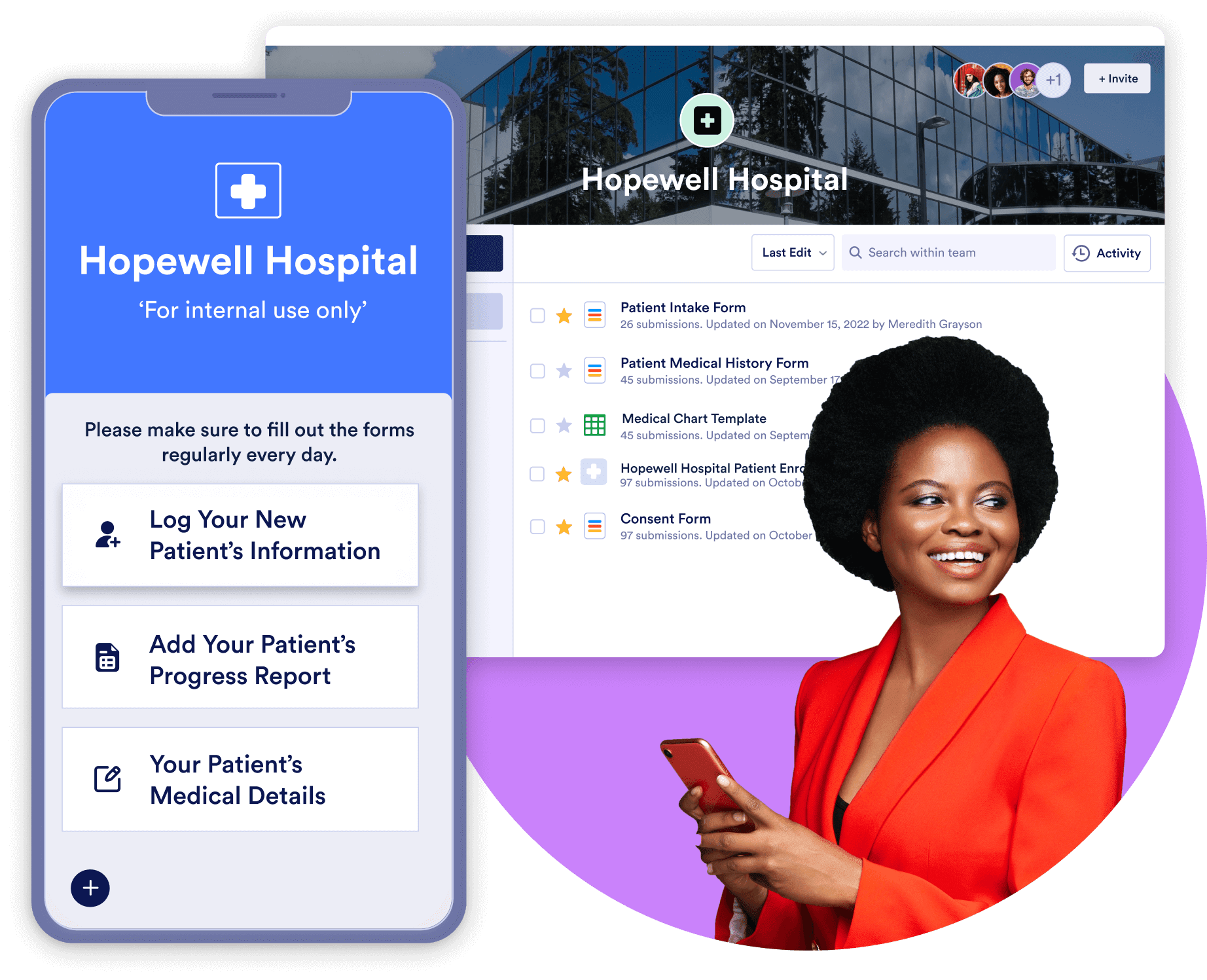 Keep patient data confidential and secure
Protect your data with HIPAA compliance and a signed business associate agreement (BAA). Jotform also offers single sign-on (SSO), SOC 2 compliance, and form encryption to help keep information secure.
Get Started Now
TESTIMONIALS
What Our Users Say About Jotform Teams
Jotform has allowed me to collect and collate medical history and consent forms for care that I transform into my encounter documentation. I would not have been able to offer service without Jotform as I need a secure, reliable, HIPAA-compliant means of collecting and storing this data.
Neil Kudler,
MD,
Physician