Marketing Request Summary
This PDF template will help you to have a short but detailed marketing request summary for or from your customers, use it for all your marketing projects and have all the important information in a brief way and all that you will need in order to develop a quality marketing request summary. This will be the perfect way to ensure you will develop a great marketing strategy and provide with an excellent and complete request summary for every marketing project that has been requested in a summarized way so that you can have all the details you will need.
Collect your online responses with JotForm and turn them into professional, elegant PDFs automatically.
Marketing Request Summary
Morbi non lectus. Aliquam sit amet diam in ma
https://cms.jotform.com/uploads/image_upload/image_upload/global/74971_PlaceHolder.png
Morbi non lectus. Aliquam sit amet diam in ma
Program or Class Marketing
Green/Blue
Name of Request/Program/Event
Tuesday, Feb 7-March 28 11am-12:30pm
Online: Social Media Post
Fusce congue, diam id ornare imper
Marketing Request Form Satisfaction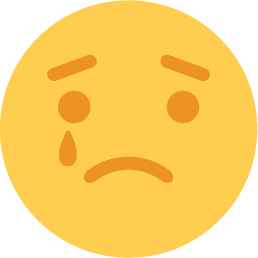 (1/5)
Marketing Request Summary
More templates like this
Influencer Contract
Contract
As a brand influencer or an advertiser, it is important to have a contract in order to negotiate and avoid any conflicts in promoting the products. The Influencer Contract is a written document that discusses the connection between the advertiser and brand influencer. This Brand Influencer Contract Template has influencer information, advertiser, social media links. details about the campaign, and the terms and conditions of the contract.The terms specify the acknowledgment of the contract, start, and end date, payment terms, requirements about the content that will be created, copyright usage, and confidentiality. This PDf template can be used by the influencer or the advertiser.
Discount Voucher
Voucher
We have prepared this discount voucher PDF template with this discount request form template that includes the doctor's full name, laboratory name, doctor's email, doctor's business address, and phone number.
Free Non-Compete Agreement
Contract
This is due to employees working in key positions which access to confidential information, such as trade secrets of a business is inevitable to be acquired by employees. In such instances where the employee resigns, in a way, they are taking with them the confidential information with them. Problem arises here where a competitor may hire the employee and get the classified information from the employee, including the clients and customers of the former employer, putting the latter on the lesser advantage. Another consideration may be that the employee may start his own business which can lead to competing against the former employer, including in stealing clients offering them a better deal, to the disadvantage of the former employer. A non-complete clause or agreement is one by which one party, normally an employee, agrees not to engage or start a similar business which may run against the employer and helps protect the employer from such incidents.This simple non-compete agreement PDF template secures the possible problems which may arise from the cases mentioned above. Use this non-compete agreement PDF template and modify to your preference and contention.