TEMPLATES
Explore Free Survey Templates
Don't want to build your survey from scratch? Choose one of our 800+ survey templates and customize it with our free survey maker — just add your own questions and change the fonts and colors to match your branding.
Remote Life Survey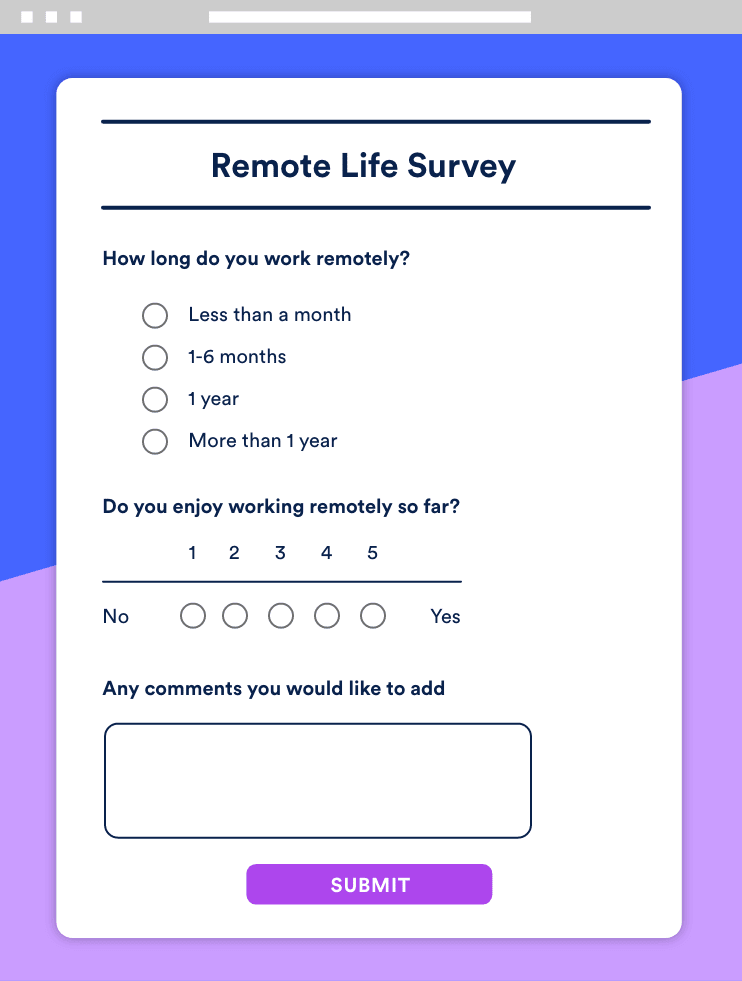 Employee Motivation Survey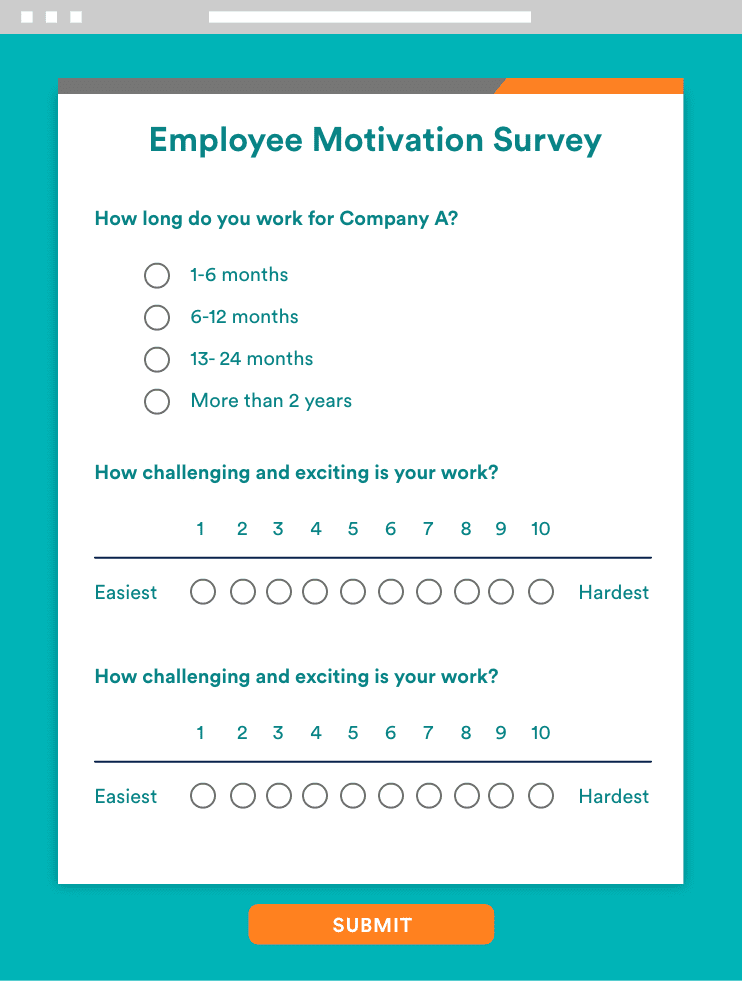 Technology Survey for Remote Learning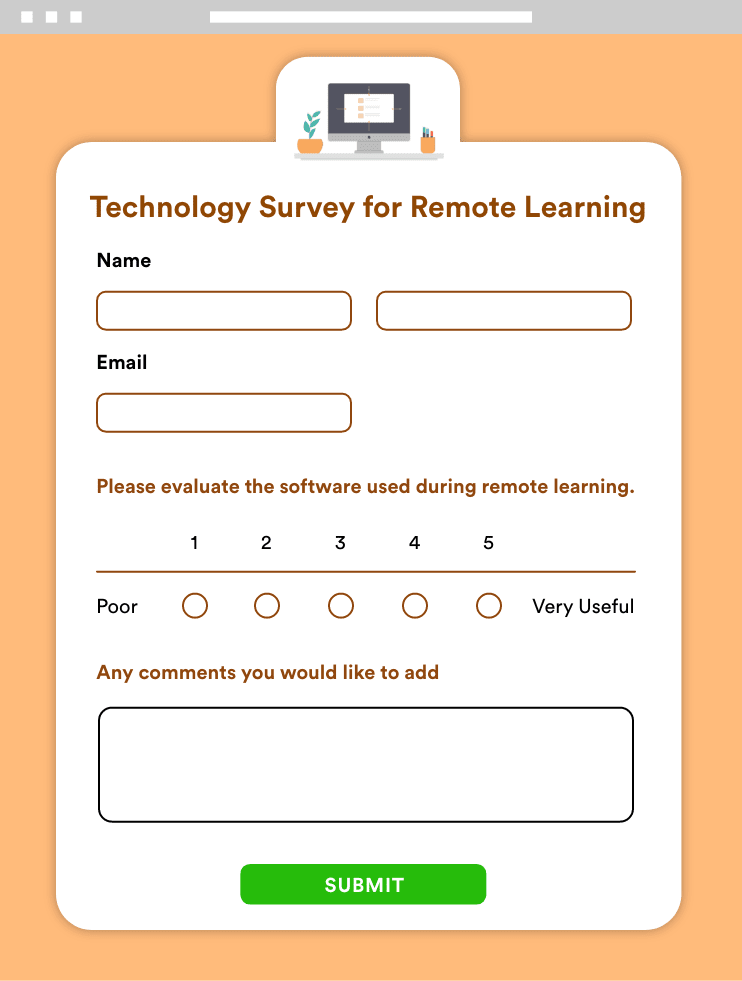 Free Online Survey Tool for Students
Get the answers you need with unlimited student survey submissions. Create custom surveys in just a few clicks with Jotform's free survey maker for students.
BENEFITS
Instantly Create Survey Forms
Create Beautiful Online Surveys

Ask the right questions with interactive surveys that engage users and boost completion rates. Our free survey maker is easy to use — just drag and drop your questions onto the survey, publish it online, and start accepting responses from any device!

Easy to Customize & Embed

Once you've built the perfect online survey with our free survey maker — and set up conditional logic to personalize the experience for your users — quickly embed the survey in your website or share it with a link to start collecting responses.

Manage Your Data

Make the most of your feedback with our Form Analytics feature. View survey or questionnaire responses and analyze data to reveal important insights about your customers or clients.
TESTIMONIALS
What our users say about Jotform
This is the best tool ever!!! When we were looking for a solution for online registrations, options that we saw involved spending thousands of dollars with no easy customization - it involved paying developers for their time! With Jotform, you can make changes yourself and don't need a whole lot of experience in developing or coding! Love it and will probably continue using it for many years to come!