EDUCATION
Easiest way to collect data for Educators and Teachers
Jotform Enterprise is the preferred web form building platform for educational institutions all around the world - from major universities to grade schools. Jotform Enterprise is simple and customizable, allowing you to create beautiful, customized forms that meet your needs, with response data securely stored online. As an educational institution, you're also eligible for a 30% discount on Jotform Enterprise*.
Jotform Enterprise is trusted by leading educational institutions around the world.
Education Form Templates
Jotform Enterprise lets you build a form in minutes. If you want to get a head start, browse our collection of free education form templates.
Application Form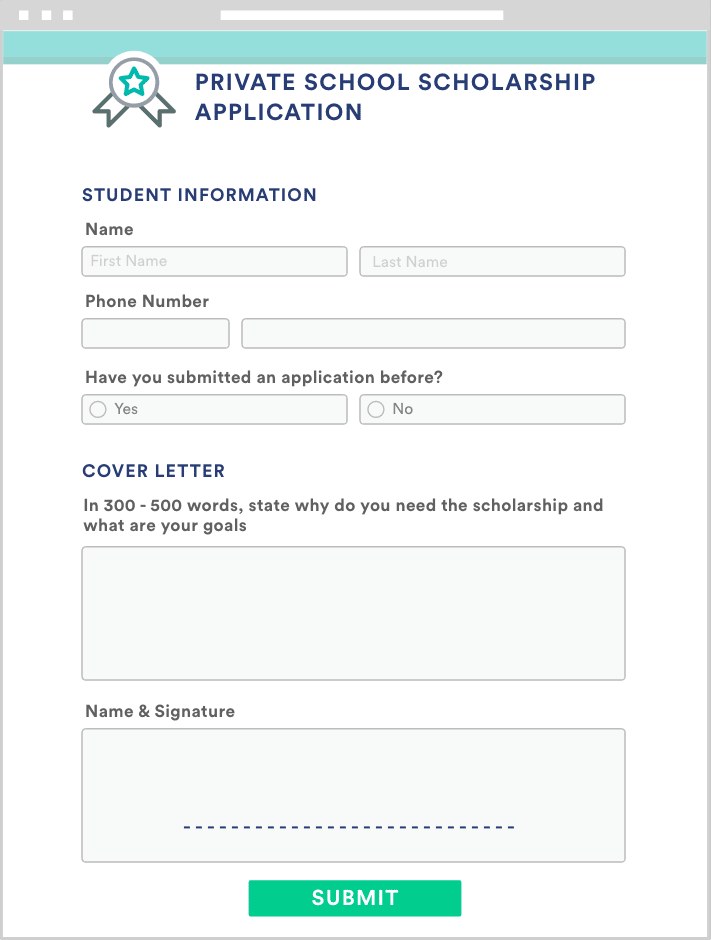 Evaluation Form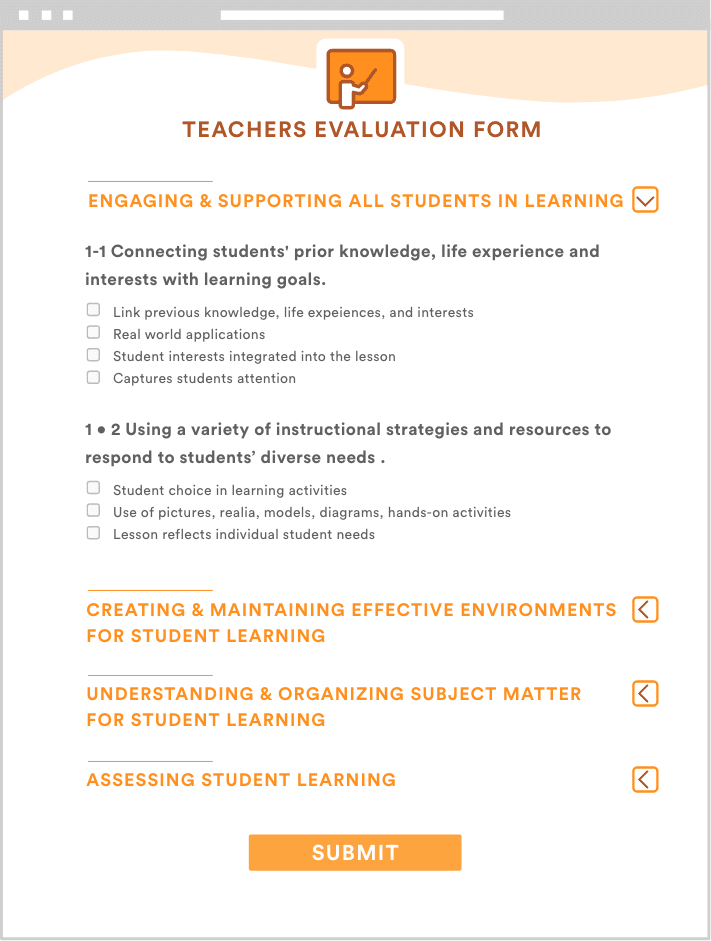 Questionnaire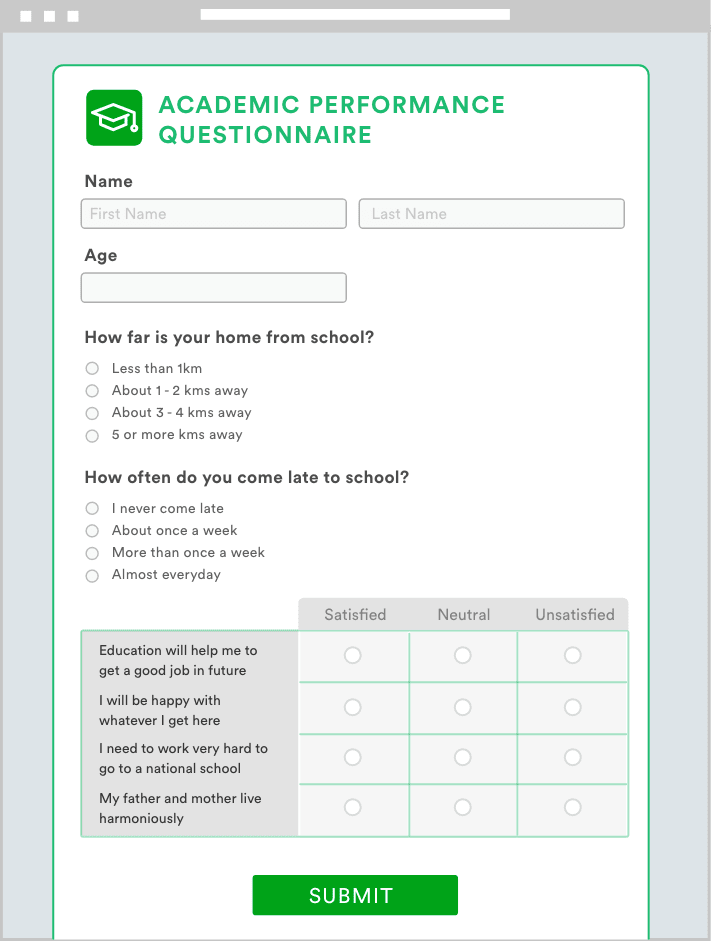 SECURITY
Maintain privacy
Collecting data and other information securely has always been difficult. Jotform Enterprise makes it easy for anyone at your educational institution to create a custom form and collect data in a manner that is safe and secure. Your data is also stored in a dedicated server with added SOC 2 Compliance. If you need students to provide sensitive health information, or if you want an extra level of security, Jotform Enterprise also offers HIPAA compliance. If you're accepting online payments, Jotform Enterprise includes bank-level security.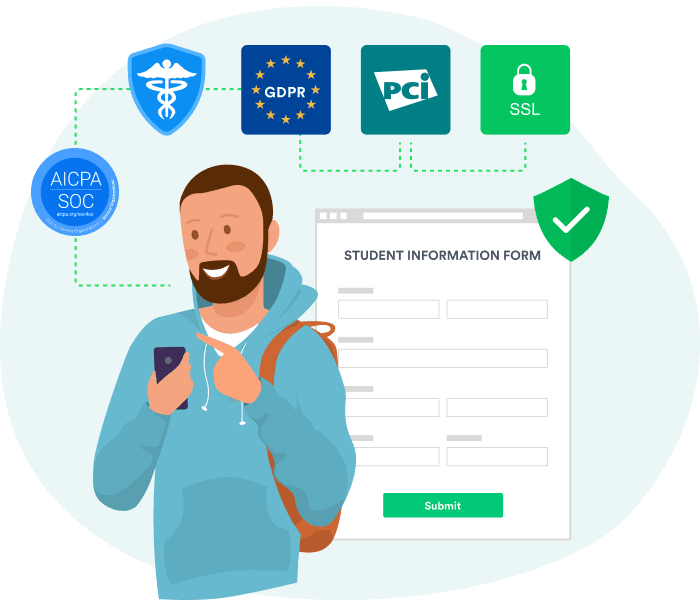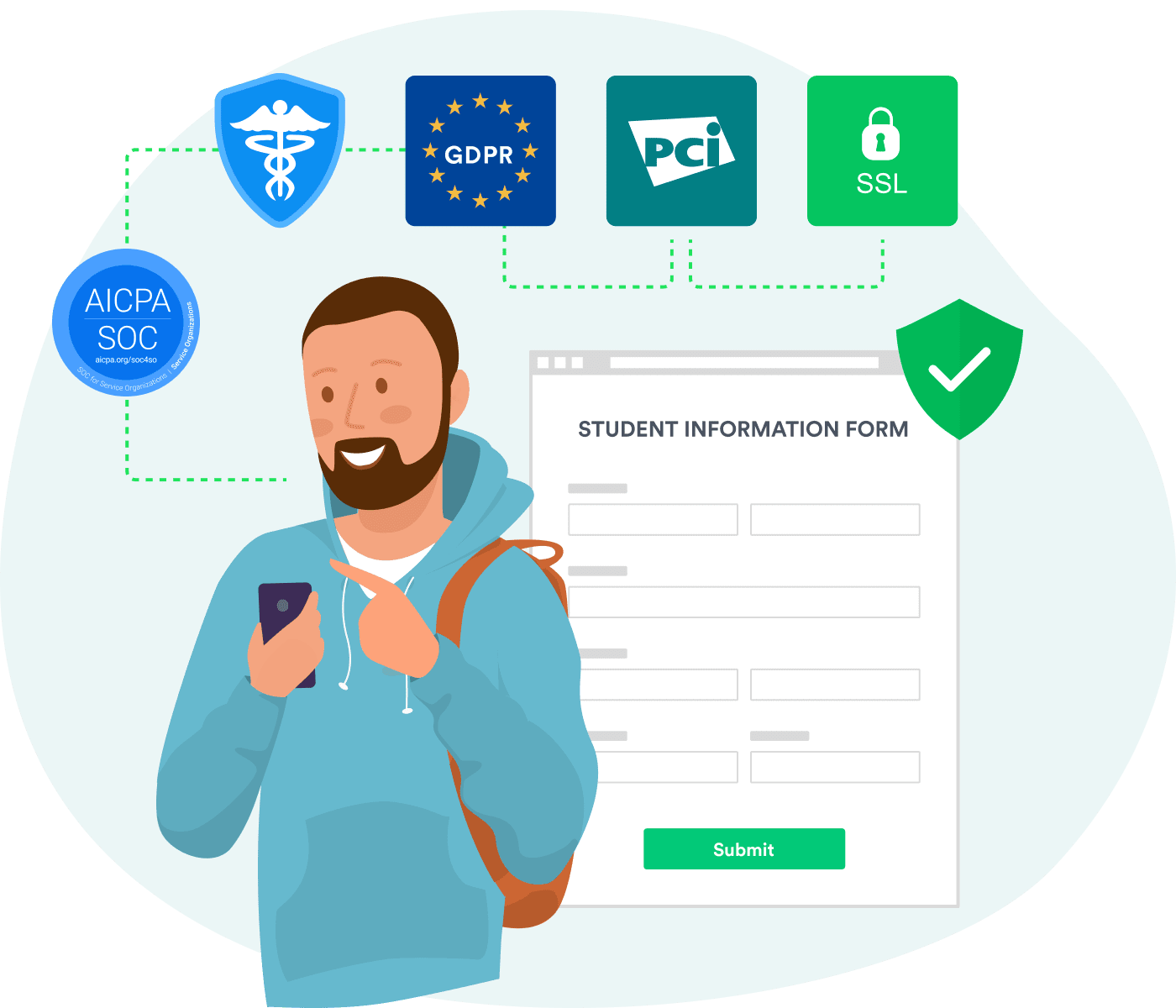 EASY TO USE
School Management
Managing an educational institution, or a department, is a monumental task. Every day presents a new challenge, however, collecting information should not be one of those challenges. When you get rid of paper forms and move to online digital forms, you'll instantly improve and automate the flow of student and teacher information. Plus, digital forms can be completed from any location using a phone, tablet or computer. Jotform Enterprise also includes integrations with popular business software, which helps streamline your workflow.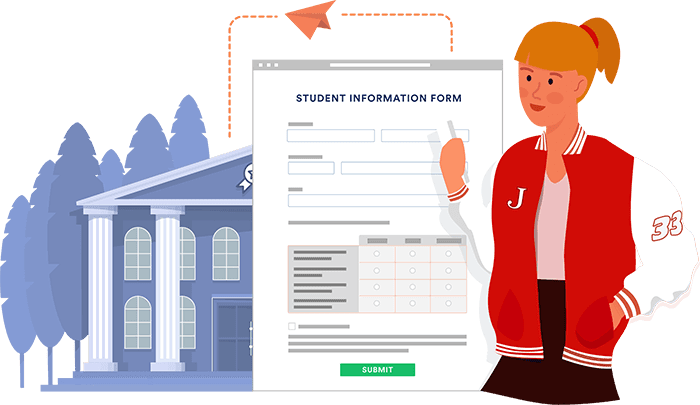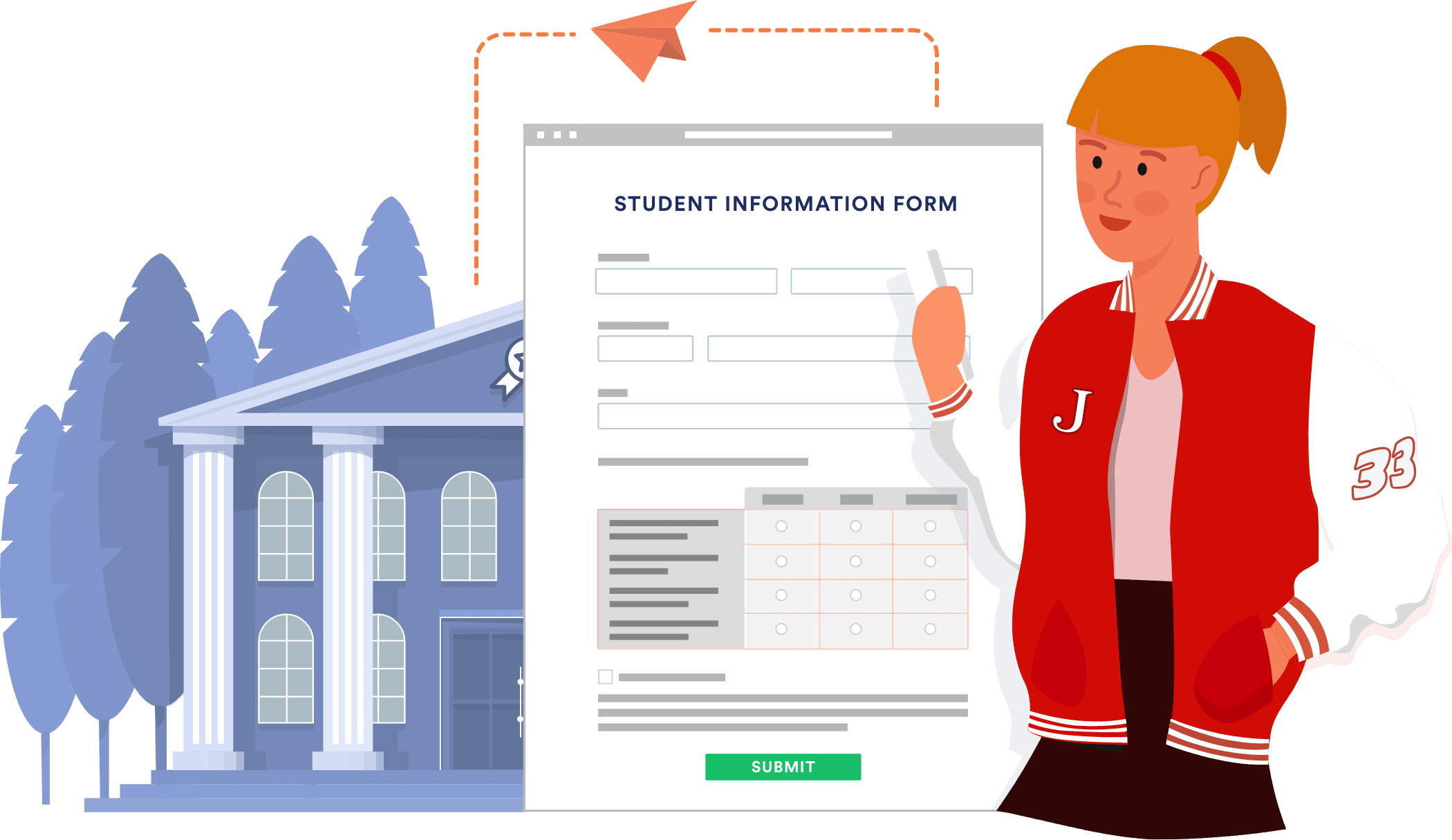 FAST AND EFFICIENT
Classroom Management
Using Jotform Enterprise's drag-and-drop form builder, anyone can quickly build a student registration form, create a teacher survey, design an online test, collect homework assignments, or have parents sign permission slips. There's an unlimited to the ways you can use Jotform Enterprise in the classroom.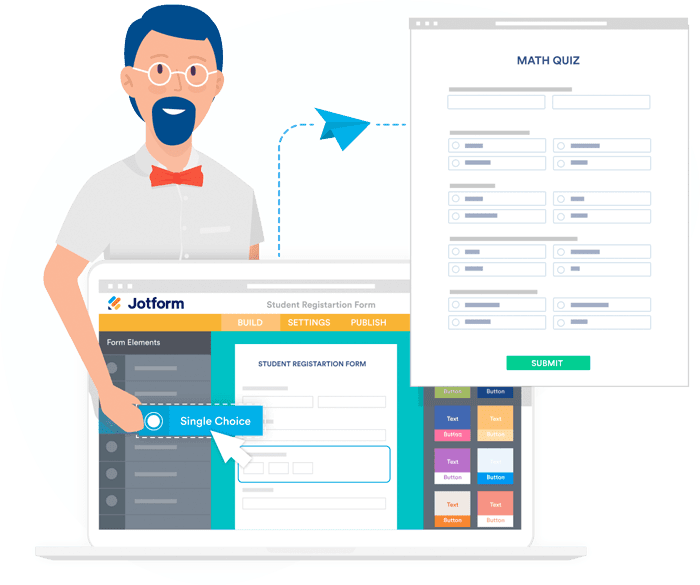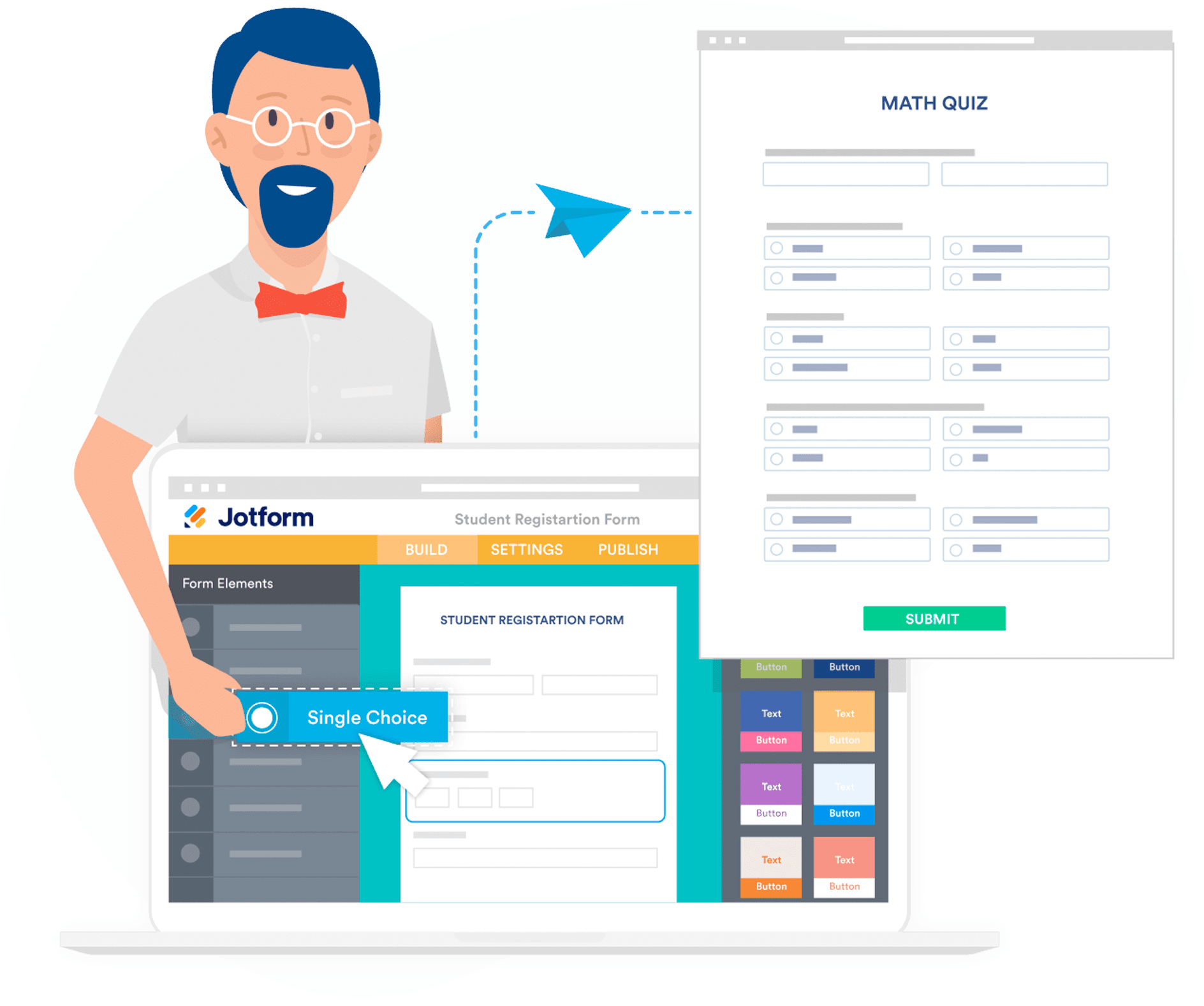 HELP YOU MANAGE
Administrative Tools
School administrators require student and teacher information to effectively manage their institutions. Jotform Enterprise provides the tools to easily create student registration forms, accept online payments for fees and alumni donations, build a survey to measure student or teacher satisfaction, collect student health information, or launch course evaluation forms.
DESIGNED FOR YOUR WORKFLOW
Integrations
Jotform Enterprise includes integrations with effective software tools that help you manage your workflow. These integrations include everything from CRMs and cloud storage solutions to payment processors and project management boards! Then when a student, teacher or parents fills out your form, the submission information will automatically appear in your other online accounts based on your integration settings.
SECTION 508 COMPLIANCE
Create Accessible Forms
We believe everyone should have access to online forms. Our Form Builder gives you the option to enable a built-in accessibility checker that will notify you if your form doesn't meet Section 508 and WCAG 2.1 standards.
Forms created with Jotform Enterprise are Level A and Level AA compliant with WCAG 2.1 standards. The Form Accessibility setting allows you to create Section 508 compliant forms. To learn how Jotform Enterprise meets accessibility criteria, read our VPAT.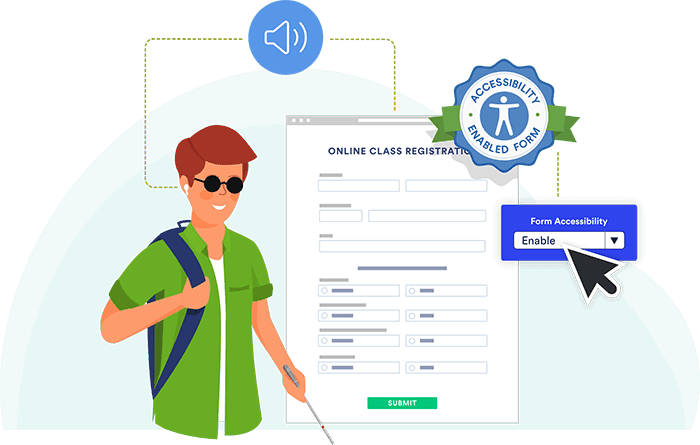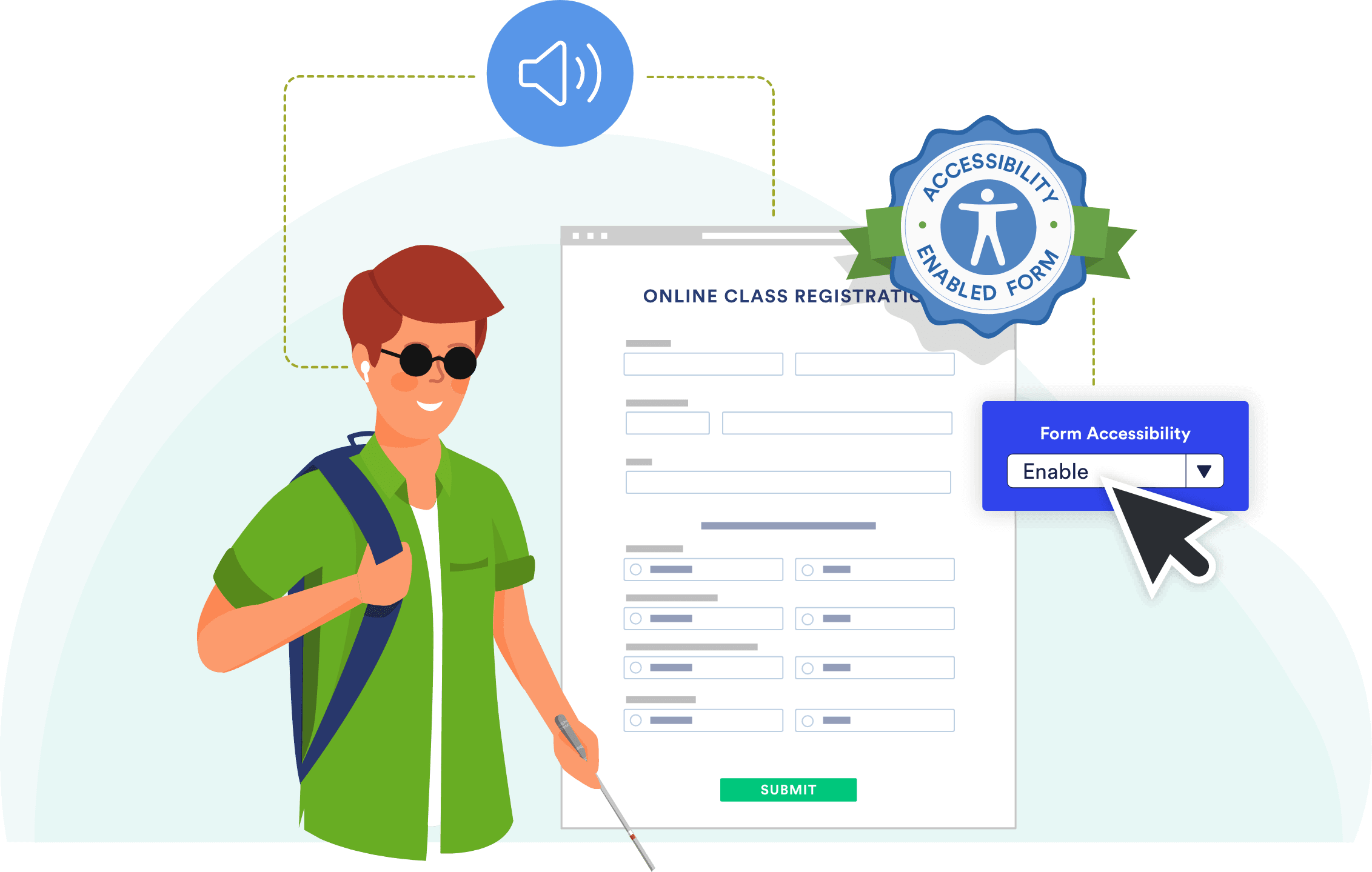 E-SIGNATURE
Automate the Signing Process
Easily collect e-signatures from your students, staff, and stakeholders with Jotform Sign. Automate your signing processes by creating an automated signing order of all your e-sign documents. Make sure all parties see and sign your document in the proper order. Not only can you manage details like the signing order, you can also track all document information from your Jotform Sign account.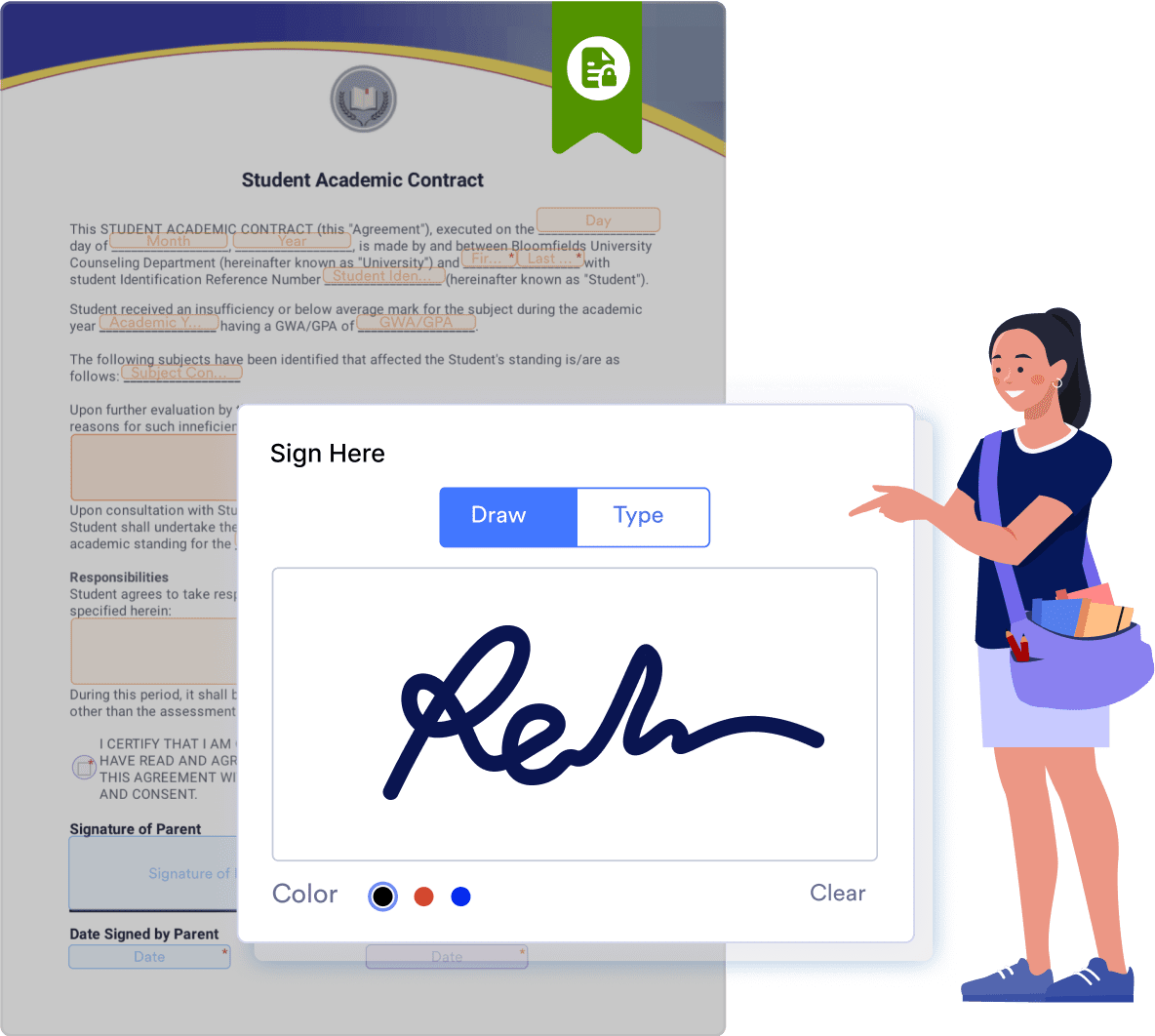 Learn how educators are using Jotform Enterprise
Created an admission application for returning new students.
Flinders University (Adelaide, Australia)
Accepts reservations to take tours of their historic football stadium.
Univ of Michigan (Michigan, United States)
Designed a form to register delegates for staff elections.
Georgia Association of Educators (Georgia, United States)
Created a check in form when students meet with their advisor.
Yavapai College (Arizona, United States)
Uses Jotform Enterprise to track donor contact during its fundraising activities.
Huron at Western (Ontario, Canada)