JOTFORM API DEVELOPER COMPETITION
Jotform, meet developers... Developers, meet Jotform...
Eighty percent of
success
is showing up.
–Woody Allen
AWARDS
Grand Prize for the Best Overall Application

each, for the...

Best Mobile App
Best Integration App
Best Educational App
Best Non-Profit App
Best Business App
Best Social App

T-shirt for

All

Contestants

All complete app submissions will receive a Developer Competition T-shirt.
EXAMPLES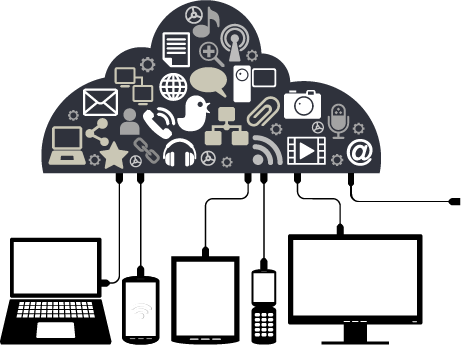 Categories:
Browse form submissions
Offline Forms
Mobile Forms
PDF Forms
iPhone app
Android app
Windows mobile app
Text-to-speak phone forms
Phone Survey
Workflow App
E-signature App
Fax App
Contract App
Spreadsheet App
CRM for your forms
Quiz, Assessments and Exams
Homework App
Donation Collection
Volunteer Tracking
Donations Reporting
Voting app
Best Notifications App
Send SMS
Send submission details by phone
Twilio Integration
Best Payments App
Best Integrations App
Add form to wordpress app
Add form to facebook app
Joomla extension
CakePHP plugin
Drupal integration
Export/Import Data
RULES
Who can join the

competition

?

Competition is open to all. You can join the competition from anywhere in the world.
You can join the competition as an individual, a team or a company.

When is the deadline?

You must submit your ready-to-use app by September 24th, 2013.

What are the requirements for the app?

Your app must use Jotform API. Your submitted app should be fully functional and ready to be used by Jotform users. For further information please

read complete list of rules.

Why Join?

Win $5000 grand prize or one of the $500 category prizes. All complete submissions will receive a free t-shirt. Connect with 20 Million Jotform users. Your app and name will be promoted on our blog and on the Jotform Apps gallery.
Close
Jotform API App Contest Rules
NO PURCHASE NECESSARY TO ENTER OR WIN
1. DESCRIPTION OF THE CONTEST: The Jotform API App Contest is designed to encourage and inspire anybody to begin participating in apps for Jotform. Judges from the Jotform community and Jotform team will choose winning apps in accordance with these Jotform API App Rules and prizes will be awarded to eligible winning participants.
2. BINDING AGREEMENT: In order to enter the contest, you must agree to these contest rules. Therefore, please read these contest rules prior to entry to ensure you understand and agree. You agree that submission of an app in the contest constitutes agreement to these contest rules. You may not submit an app to the contest and are not eligible to receive the prizes described in these contest rules unless you agree to these contest rules. These contest rules form a binding legal agreement between you and Jotform with respect to the contest.
3. ELIGIBILITY: The contest is open to anybody who have agreed to these contest rules. Employees, interns, and official office-holders (or immediate families thereof) of Jotform are ineligible to participate in the contest. "Immediate family" means parents, children, siblings, spouse or individual living in the same household. You must have access to the Internet and either have or sign up for a Jotform Account in order to enter.
4. CONTEST PERIOD: The contest begins on August 24th, 2013 and ends at 11:59:59 P.M. PDT on September 24th, 2013. You are responsible for determining the corresponding time zone in your respective locations.
5. SUBMISSION OF APPS:
5.1 Sign in to your Jotform Account. If you do not have a Jotform Account, you can create one without charge from Jotform. If you already have a Jotform account, you can just sign in to your Jotform account.
5.2 Visit the Jotform API, get an idea what you can do with it, and follow the steps below to enter:
a. Decide on an App Idea: In order to submit an app to the contest, participants must decide on an app idea to work on. Participants may also visit the Main Contest Page and select an app idea from there to begin with. Participants are free to come up with your own ideas to work on.
b. Language: All apps are preferred in English. Apps in any other language will be considered but hard to judge because of language complications. Apps that are lewd, obscene, pornographic, racist, sexist, or otherwise inappropriate to the contest will be disqualified at Jotform's sole discretion.
6. JUDGING: Each app will be judged by a panel of Jotform experts which exists of the Jotform Team and Jotform Community. Each app will be judged according to the following equally weighted factors:
(1) Design
(2) Functionality
(3) Ease of use
Each app determined by the judges to be a successful completion of the relevant app idea (i.e., meeting all stated requirements) will be deemed a completed app. If a participant wishes to challenge the judge's determination as to whether or not an app should qualify as a completed app, he/she must do so through the email link provided on the Main Contest Page. In this event, Jotform will re-examine the relevant app and make a final determination, at its sole discretion, as to whether the app should be classified as a completed app. The decision of Jotform in this matter is final and binding.
In the event that no completed apps are received, no prizes will be awarded. Determinations of judges are final and binding, except as set forth above. Winners will be notified by email and a list of category and grand prize winners will be posted on the main contest page on or after September 24, 2013 for a period of at least 1 week.
7. PRIZES FOR COMPLETED APPS: Each Participant submitting at least one fully-functioning completed app will receive one Jotform t-shirt. Participants may submit as many entries as they choose but each eligible participant is limited to one Jotform t-shirt in prize. No prizes in excess of this limit will be awarded, unless the participant is a category or grand prize winner, in which case the provisions in sections 8 and 9 will apply.
8. PRIZES FOR CATEGORY APPS PRIZE WINNERS: The category prize winners will receive $500 in addition to any prizes awarded under section 7.
9. PRIZE FOR GRAND APP PRIZE WINNER: The grand prize winner will receive $5000 in addition to any prizes awarded under section 7.
10. TAXES: PAYMENTS TO POTENTIAL WINNERS ARE SUBJECT TO THE EXPRESS REQUIREMENT THAT THEY SUBMIT TO Jotform ALL DOCUMENTATION REQUESTED BY Jotform TO PERMIT IT TO COMPLY WITH ALL APPLICABLE US, STATE, LOCAL AND FOREIGN (INCLUDING PROVINCIAL) TAX REPORTING AND WITHHOLDING REQUIREMENTS. ALL PRIZES WILL BE NET OF ANY TAXES Jotform IS REQUIRED BY LAW TO WITHHOLD. ALL TAXES IMPOSED ON PRIZES ARE THE SOLE RESPONSIBILITY OF THE WINNERS. In order to receive a prize, potential winners must submit the tax documentation requested by Jotform or otherwise required by applicable law, to Jotform or the relevant tax authority, all as determined by applicable law, including, where relevant, the law of the potential winner's country of residence. The potential winner and his/her parent or legal guardian are responsible for ensuring that (s)he complies with all the applicable tax laws and filing requirements. If a potential winner fails to provide such documentation or comply with such laws, the prize may be forfeited and Jotform may, in its sole discretion, select an alternative potential winner.
11. GENERAL CONDITIONS: Jotform reserves the right to substitute an alternate prize of equal or greater value in the event all or part of a prize set forth above becomes unavailable. Prizes are awarded without warranty of any kind from Jotform, express or implied, without limitation, except where this would be contrary to federal, state, provincial, or local laws or regulations. All federal, state, provincial and local laws and regulations apply. Submission of an app in this contest constitutes agreement by the participant to the terms and conditions of these rules. Jotform reserves the right to disqualify any participant from the contest if, in Jotform's sole discretion, it reasonably believes that the participant has attempted to undermine the legitimate operation of the contest by cheating, deception, or other unfair playing practices or annoys, abuses, threatens or harasses any other participants, Jotform, the judges, or the Jotform community.
12. INTELLECTUAL PROPERTY RIGHTS: As between Jotform on one hand and participant on the other hand, the participant retains ownership of all intellectual and industrial property rights (including moral rights) in and to the app that participant had before submitting the app. As a condition of the app, participant grants Jotform a perpetual, irrevocable, worldwide, royalty-free, and non-exclusive license to use, reproduce, adapt, modify, publish, distribute, publicly perform, and publicly display any app that participant submits to this contest for the purposes of allowing Jotform and the judges to test and evaluate the app for purposes of the contest, and in connection with advertising and promotion via communication to the public or other groups, including, but not limited to the right to make screenshots, animations and video clips available for promotional purposes. All apps must be submitted and published on the www.jotform.com/contest site as specified in section 5. Participant may mirror code or other works on her/his personal infrastructure at her/his option and expense.
13. PRIVACY: Participants agree that personal data including, but not limited to, name, mailing address, and email address may be collected, processed, stored and otherwise used for the purposes of conducting and administering the contest or to verify participation in the contest if requested by participant. This data may also be used by Jotform to verify a participant's identity, and postal address in the event a participant qualifies for any applicable prize as well as to deliver the applicable prize(s). Participants have the right to access, review, rectify or cancel any personal data held by Jotform in connection with the contest by writing to Jotform at the email address listed in main contest page. If a participant does not provide the required data when requested, that participant's apps will be ineligible for any prizes. All information provided will be maintained in accordance with Jotform's Privacy Policy, which participants should read and understand, and will be used solely for the purpose of administering the contest. By accepting a prize, participant agrees to the use by Jotform of participant's name, country, and/or likeness and app for advertising and promotional purposes without additional compensation, unless prohibited by law.
For residents of the EU: pursuant to EU law pertaining to data collection and processing, you are informed that: the data controller is Jotform and the data recipient is Jotform; your data is collected for purposes of administration of the promotion and for marketing purposes; you have a right of access to and withdrawal of your personal data. You also have a right of opposition to the data collection, under certain circumstances. To exercise such right, you may email Jotform at jotformsupport@gmail.com
14. WARRANTY AND INDEMNITY: Participants warrant that their apps are original and that they are the sole and exclusive owner and rights holder of the submitted apps and that they have the right to submit the apps in the contest and grant all required licenses. Each participant agrees not to submit any app that infringes any third party proprietary rights, intellectual property rights, industrial property rights, personal or moral rights or any other rights, including without limitation, copyright, trademark, patent, trade secret or confidentiality obligations; or otherwise violates applicable U.S. law or the law of the participant's country of residence.
To the maximum extent permitted by law, each participant indemnifies and agrees to keep indemnified Jotform at all times from and against any liability, claims, demands, losses, damages, costs and expenses resulting from any act, default or omission of the participant and/or a breach of any warranty set forth herein. To the maximum extent permitted by law, each participant agrees to defend, indemnify and hold harmless Jotform, its employees and agents from and against any and all claims, actions, suits or proceedings, as well as any and all losses, liabilities, damages, costs and expenses (including reasonable attorneys fees) arising out of or accruing from (a) any material uploaded or otherwise provided by the participant that infringes any copyright, trademark, trade secret, trade dress, patent or other intellectual property right of any person or defames any person or violates their rights of publicity or privacy, (b) any misrepresentation made by the participant in connection with the contest; (c) any non-compliance by the participant with these official rules; and (d) claims brought by persons or entities other than the parties to these official rules arising from or related to the participants involvement with the contest. To the extent permitted by law, participant agrees to hold Jotform, its respective directors, officers, employees and assigns harmless for any injury or damage caused or claimed to be caused by participation in the contest and/or use or acceptance of any prize, except to the extent that any death or personal injury is caused by the negligence of Jotform.
15. ELIMINATION: Any false information provided within the context of the contest by any participant concerning identity, age, mailing address, email address, ownership of right or non-compliance with these official rules or the like may result in the immediate elimination of the participant from the contest. Jotform further reserves the right to disqualify any app that it believes in its sole and unfettered discretion infringes upon or violates the rights of any third party, otherwise does not comply with these official rules, or violates U.S. or applicable local law in participant's country of residence.
16. INTERNET: Jotform is not responsible for electronic transmission errors resulting in omission, interruption, deletion, defect, delay in operations or transmission. Jotform is not responsible for theft or destruction or unauthorized access to or alterations of app materials, or for technical, network, telephone equipment, electronic, computer, hardware or software malfunctions or limitations of any kind. Jotform is not responsible for inaccurate transmissions of or failure to receive app information by Jotform on account of technical problems or traffic congestion on the Internet or at any Web site or any combination thereof, except to the extent that any death or personal injury is caused by the negligence of Jotform. If for any reason the contest is not capable of running as planned, including infection by computer virus, bugs, tampering, unauthorized intervention, fraud, technical failures, or any other causes which corrupt or affect the administration, security, fairness, integrity, or proper conduct of the contest, Jotform reserves the right at its sole discretion to cancel, terminate, modify or suspend the contest. Jotform further reserves the right to disqualify any participant who tampers with the submission process or any other part of the contest. Any attempt by a participant to deliberately damage any website or undermine the legitimate operation of the contest is a violation of criminal and civil laws and should such an attempt be made, Jotform reserves the right to seek damages from any such participant to the fullest extent of the applicable law.
17. NOT AN OFFER OR CONTRACT OF EMPLOYMENT: Under no circumstances shall the submission of an app into the contest, the awarding of a prize, or anything in these official rules be construed as an offer or contract of employment with Jotform. You acknowledge that you have submitted your app voluntarily and not in confidence or in trust. You acknowledge that no confidential, fiduciary, agency or other relationship or implied-in-fact contract now exists between you and Jotform and that no such relationship is established by your submission of an app under these rules.
18. FORUM AND RECOURSE TO JUDICIAL PROCEDURES: These official rules shall be governed by, subject to, and construed in accordance with the laws of the State of California, United States of America, excluding all conflict of law rules. If any provision(s) of these official rules are held to be invalid or unenforceable, all remaining provisions hereof will remain in full force and effect. To the extent permitted by law, the rights to litigate, seek injunctive relief or make any other recourse to judicial or any other procedure in case of disputes or claims resulting from or in connection with this contest are hereby excluded, and all participants expressly waive any and all such rights.
19. WINNER'S LIST: You may view a list of winners on or after September 24, 2013 by visiting https://www.jotform.com/developers/competition/
SIGN UP FOR COMPETITION
Competition has ended. Thanks for your participation.