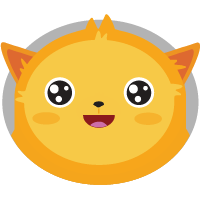 Founded in Stockholm in 2005, payment provider Sofort has become a champion of European online payments. Seamlessly processing transactions from over 60 million customers, for 130,000 merchants, in 14 different countries across Europe, Sofort is a one-stop payment solution to increase your global presence.
Whether you're selling products or services online, Sofort gives you the opportunity to boost conversion rates by letting customers make bank or card payments in seconds — with no registration required! Sofort payments are immediately transferred from the buyer's account into the merchant's, removing hurdles for customers and getting you paid faster.

With Jotform's easy-to-use Form Builder, you can update products, shipping fees, and taxes fast. Sofort even lets you collect payments in seven different currencies, including Euros, Swedish Krona, British Pounds, and more. Once customers complete your form, they'll be connected to Sofort's payment page and prompted to enter their bank or card details, with no need to set up an account.
Jotform is both GDPR and HIPAA compliant and uses a 256 bit SSL connection to protect your form data. Sofort provides you and your customers full credit and fraud risk protection, as well as multilevel payment authentication. But don't take our word for it — Sofort's parent company Klarna is backed by prominent investors like Sequoia Capital, Bestseller, Visa, and Atomico.

By simplifying the checkout process for your customers, Jotform's Sofort integration speeds up online payments with the aim of boosting conversion rates for your business. Connect Jotform to Sofort today to take your first step toward easier online payment processing!