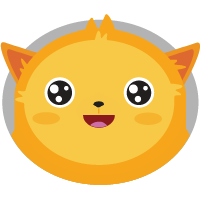 Trusted in more than 190 countries, CyberSource's payment gateway helps small businesses reach big goals by simplifying payments both online and in-person. In 2018 alone, CyberSource processed $478 billion in payments worldwide!
Offering a powerful payment solution, Visa subsidiary CyberSource makes it easy for customers to pay on any device. The advanced payment gateway enables one-click purchases and accepts digital wallets, like Apple Pay, Google Pay, and Samsung Pay, to speed up the checkout process for customers and ensure faster payments.

Create a CyberSource payment form in minutes using Jotform's easy-to-use Form Builder — no coding required! Simply drag and drop the CyberSource payment gateway into your form, integrate it with your CyberSource account, and embed the custom form on your website to start selling your products or collecting donations online.

Like CyberSource, Jotform is PCI DSS Service Provider Level I compliant, so your customer information and your business are protected.
By combining CyberSource's Strong Customer Authentication (SCA) solution with Jotform's extensive security measures, you can guarantee that your customers' card information will be safe during online transactions.

Jotform's CyberSource integration also complies with the EU's Payment Services Directive (PSD2), ensuring transactions meet PSD2's strong customer authentication requirements.

For smarter, safer payment processing, Jotform's CyberSource integration makes it easier than ever to accept payments online while properly handling sensitive customer data. Connect Jotform to CyberSource today — and watch your business grow!