JotForm Enterprise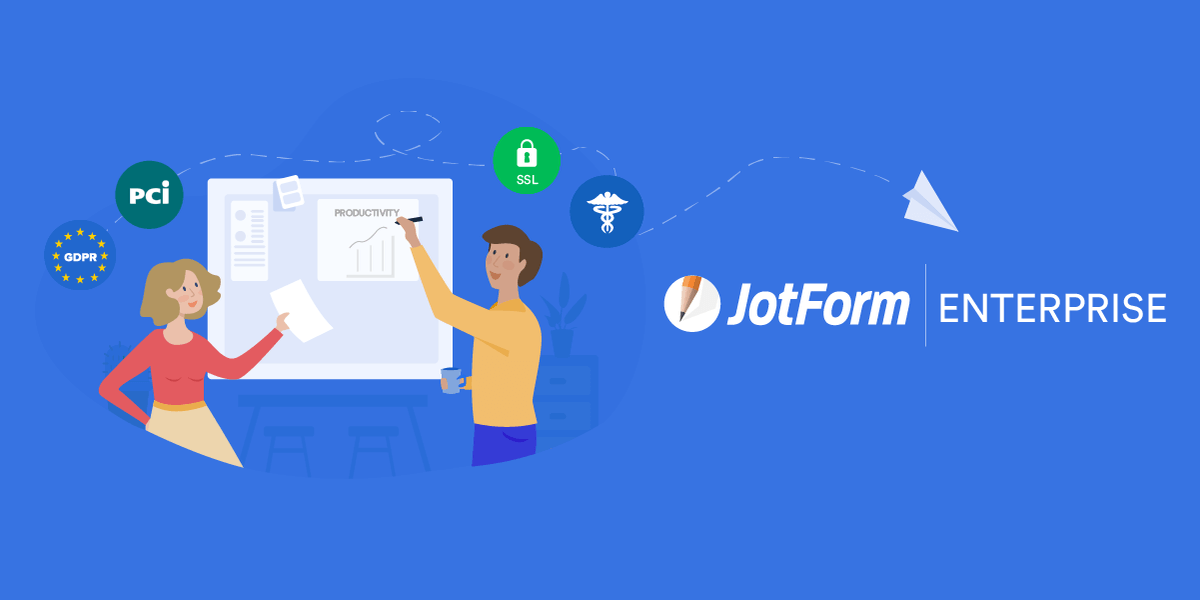 Depending on the number of seats you have bought for your Enterprise server, you can create new users or admins. To create a new user please follow the steps shared below:Step 1: Go to your account's Admin page.Step 2: On the Admin page, you will s...
Add new APP to your company apps in administrator screenSearch for "saml test connector" and select OneLogin "SAML Test Connector (IdP w/attr)Set JotForm app's details and save the app;Display Name: JotFormRectangular Icon: #URLSquare Icon: #...
Our traditional, standard plans (Free, Bronze, Silver and Gold) are single-user plans that run on shared servers and come with online-only support. JotForm Enterprise is our only multi-user plan where an admin can assign access-level controls to...
If you are using JotForm Enterprise, you might encounter a case when you need to transfer ownership of a specific form to another employee. To do so, you can move form and its data to that user.First, please make sure that the other account (target a...
JotForm For Teams allows you to share forms between users within your dedicated server.If you would like to share access to a specific folder of your account, please refer to this guide:How to Share Access to a Folder on Enterprise ServerBut, if your...
If you prefer to keep forms organized in a folder structure, you might find it useful to share access to some folders with the other users on your Enterprise server.The below steps will help you to quickly share access to a specific folder.First, ple...
Once you have joined our Enterprise Family, you get an option to administrate JotForm on your dedicated server yourself. However, some restrictions are still applied.So, to get to Admin Tools of your server, please select Admin in your account:Once t...
If you happen to be an ADMIN user of your company's Enterprise server, you would probably find it useful to know how your server is doing, how many submissions are being received, how many forms are used on server and how those forms are being view...