JotForm Enterprise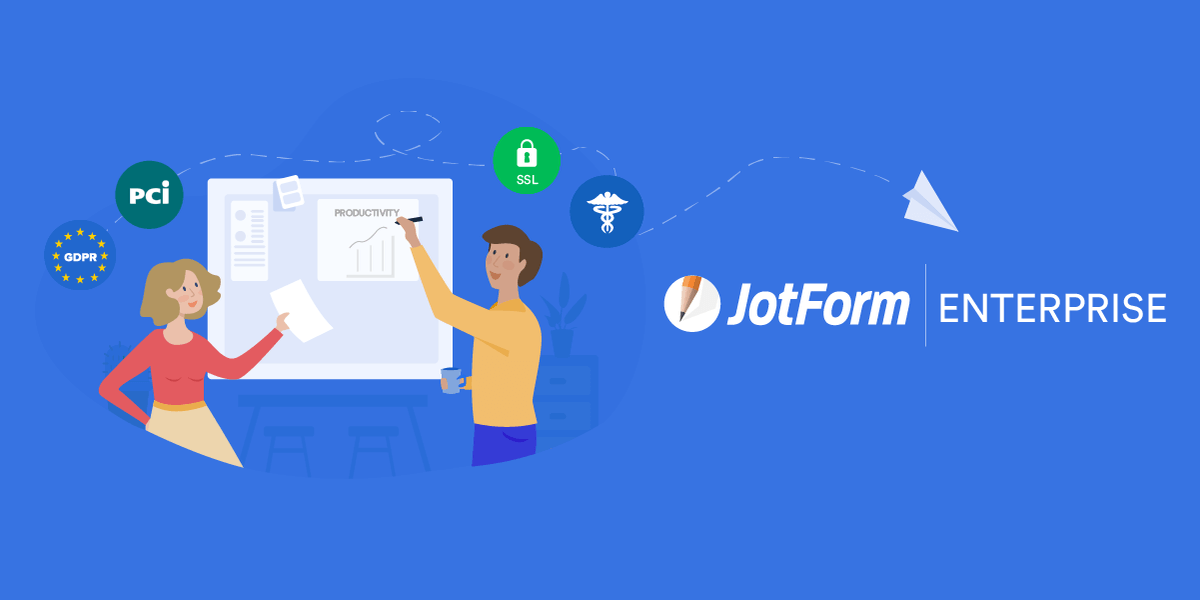 JotForm For Teams allows you to share forms between users within your dedicated server.Step 1: Go to your ACCOUNT'S SETTINGS page.Step 2: Proceed to SHARING tab, then click Share with Another User button:Step 3: Enter the email address of a user you ...
Depending on the number of seats you have bought for your Enterprise server, you can create new users or admins. To create a new user please follow the steps shared below:Step 1: Go to your account's Admin page.Step 2: On the Admin page, you will s...
Add new APP to your company apps in administrator screenSearch for "saml test connector" and select OneLogin "SAML Test Connector (IdP w/attr)Set JotForm app's details and save the app;Display Name: JotFormRectangular Icon: #URLSquare Icon: #...
Our traditional, standard plans (Free, Bronze, Silver and Gold) are single-user plans that run on shared servers and come with online-only support. JotForm Enterprise is our only multi-user plan where an admin can assign access-level controls to...
Once you have joined our Enterprise Family, you get an option to administrate JotForm on your dedicated server yourself. However, some restrictions are still applied.So, to get to Admin Tools of your server, please select Admin in your account:Once t...