Create Polished PDFs Automatically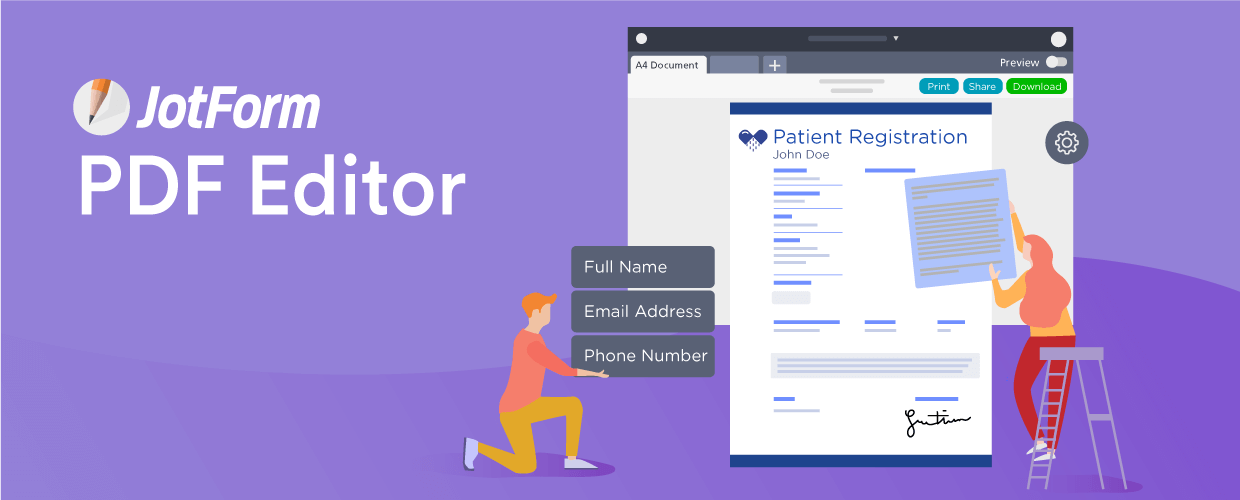 The PDF Editor was released in October of 2018 and like any major releases, interested users gathered in our support forum, email, and social media platforms with various requests and feature additions to improve the product. Among all the feature re...
Are you still using the old JotForm PDF Editor? Why not switch to the new JotForm PDF Editor? This guide will show you how. Switching to the New JotForm PDF EditorOn the old PDF Editor page, you can change the version of PDF Editor through the Try PD...
Our PDF Editor made its debut in October 2018 and so far, we're proud of all the improvements added since its release. In case you're not aware, our PDF Editor allows you to build and design two kinds of PDFs:1. PDF DOCUMENTS: These are PDFs that con...
Text Field is known for its WYSIWYG editor allowing you to edit and format your text easily using its formatting toolbars. You can also use it to add images, links, tables,lists and etc.With JotForm's Text Field in the PDF Editor, there's a special t...
JotForm's PDF Editor automatically turns collected form submission data into professional, elegant PDFs that are easy to share with colleagues and customers. Our goal is to lessen your workload and automate the building process as much as possible. S...
Let's say you are creating an events registration form with multiple sign-up dates or other options, and you would like to email the form respondents specific submission PDFs based on their choices.Luckily with our new PDF Editor, you can automatical...
Our new PDF Editor now lets you create a beautiful PDF template for your submissions, and at the same, create multiple PDF documents that you can also use send a personalize PDF based on the user input in the form.With these improvements, the customi...
Our new PDF Editor now lets you move and align fields in the PDF document or the PDF copy of the form submissions. This new feature will make it easier for you to customize the PDF layouts, especially for creating columns.So, how do you move and alig...